Southbound - Sound In The Signals Interview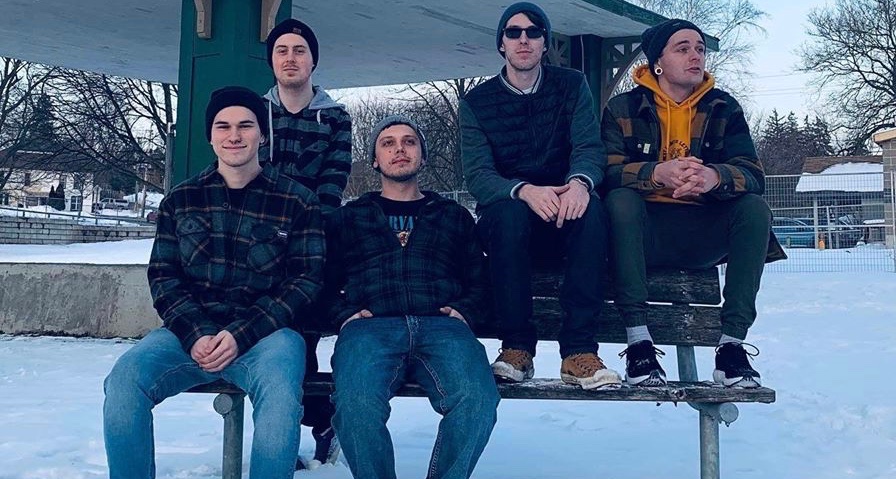 We recently had the chance to interview Southbound. We discussed their song "Small Conversations", the music video, their upcoming EP, and more. Check out the full interview below.
First, thanks for the interview.
Hey guys thank YOU ! We haven't done many interviews these are always fun.
For anyone who is not familiar with your band can you tell me about how you got together and what got you interested in music?
We started out late 2017 I had written and recorded a bunch of songs on my acoustic under the name southbound and posted them online to see if anyone wanted to start a band! And legit not even a month later Ethan Aaron Kyle and I where meeting up to jam at the garage in KW. About a year later Jake joined the band as bass player and Austin started to focus on singing.
You released "Small Conversations" last year. I really like that song. It has a great flow leading to that heavy ending. Can you tell me a little about the writing and recording process for the song?
Yo thanks ! That song was a big turning point for the band, it got us away from just writing songs inspired by other bands and actually trying to find our own sound! Kyle had written a riff and brought it to the band which we instantly all dug, that song like most of our songs was actually written fairly quick.
You released a video for the song, as well. What was the video shoot like? Do you have any interesting stories about it?
That video was shot on an iPhone X lol shoutout Apple ! We had Austin's girlfriend filming and one of our buddies behind her holding a flood light pointing it wherever she pointed. Super low budget but super fun! Austin tried to get everybody drunk on wine for that shoot.
I saw that you are teasing new music. When can we expect it? Do you know what song or songs you are planning to release? What can fans expect?
This new EP we've been working on is hopefully close on the horizon. We don't have any definitive dates set right now but we can promise these songs are being worked. Unfortunately due to recent events worldwide our progress has slowed down but we promise these songs will come. All we can say to that right now is #sandalwood2020 ! Also a sneaky peaky to our track list can be seen pinned on our twitter ! 🧐
You've been playing shows this March. What have been some of your favorite bands you've played with? What can fans expect from your live show?
Oh shit we love all the hommies we get to hang with during shows! Big shout out to Rival Town for bringing us along for a couple shows this March definitely check them out if you haven't their live show is INSANE. Huge shout outs to the boys in Moore Ave Underground also, really just a great group of guys to hangout with have some fun and you ALWAYS know they're going to put on the best show. Our live show recently has been the new Sandalwood EP in its entirety with a cover song somewhere in the mix. We try to keep the songs flowing with one another and definitely keep the energy going up the whole set! Lots of Austin dancing and Jake jumping.
Thanks for taking the time to answer the questions. Do you have anything else that you would like to add?
Dudes thank YOU again for having us this has been wicked! Definitely we'd love to plug our new EP coming out once more , SANDALWOOD EP 2020 ! We promise it's coming and if you want to get updates on all that you can check it all out on our Instagram and Facebook. These are strange times we are in right now but the music will always live on!
Check out the band:
Facebook
Instagram