Nude Shoes - Sound In The Signals Interview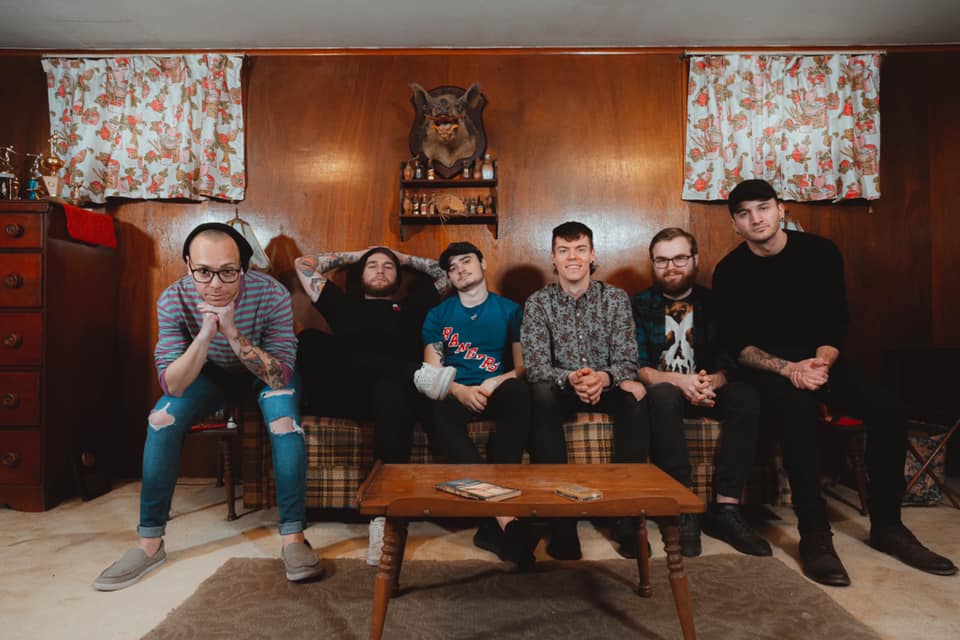 We recently had the chance to interview
Nude Shoes
, a six piece pop-punk band from Asbury Park, NJ and Virginia Beach, VA. We discussed how the band has grown over the past year, their new song, "Billy's Here, Love, I've Got to Go", and what it was like shooting the new video. Check it out below.
First, thanks for the interview.
No problem! Thank you for having us!
You're released your new single "Billy's Here, Love, I've Got To Go". Can you tell me a little about the writing process of the song?
This track has been a long time in the making. Andy starting writing it with Pat Risi of Bear Away Studios last year as a response to a dear friend of his passing away last January. Fast forward to a few months ago, Billy and Chris jumped in to finish both the guitar and vocals. During that time, Tyler, Sean, and Giulio joined the family as well now playing drums, bass, and guitar respectively.
You're released a new video for the song, as well. What was the video shoot like and do you have any interesting stories from the shoot?
The video was so much fun to film. We teamed up with Eric DiCarlo of SquareUp Studios to film it. It was on location in Linden, New Jersey at Billy's late great-grandmother's house. The house has been untouched for decades and all the furniture, walls, and items inside the house were from the 60s and 70s. We decided to make it a big party from the 60s and invited our close friends to throw down with us. Everyone came in their best 60s outfit and we just went nuts filming in the basement.
The craziest part of the shoot was the fact that the house had no running water. People were peeing in bottles. We had a wild time filming this.
The band has gone through big changes in a year. You've moved from more of a solo project to a full band. What has some of those changes brought to the band?
The band is absolutely a family. I'm honestly so honored to be playing alongside these guys. I never imagined that this band would grow beyond the first record, let alone a six piece band. I feel blessed to have such talented musicians sharing the writing, playing, and creativity that has been exponentially growing over the last few months. Everyone can write. Everyone has an opinion, and everyone makes the best collective decisions together on what to do both from a music standpoint, and from a business one.
What's coming up for you this year? Will you be touring and/or releasing new music?
We have lots of new music coming out. Don't want to give away too much, but A LOT has been happening behind the scenes. We are hoping to tour in the summer and fall, but that'll be determined by how things play out with the current pandemic going on. Trying to stay safe and healthy is the first priority.
Thanks for taking the time to answer the questions. Do you have anything else that you would like to add?
It was our pleasure! If you like what you hear and see, please share that goodness around. Much love y'all!
Follow Nude Shoes:
Instagram
Facebook
Twitter