Incase We Crash - Sound In The Signals Interview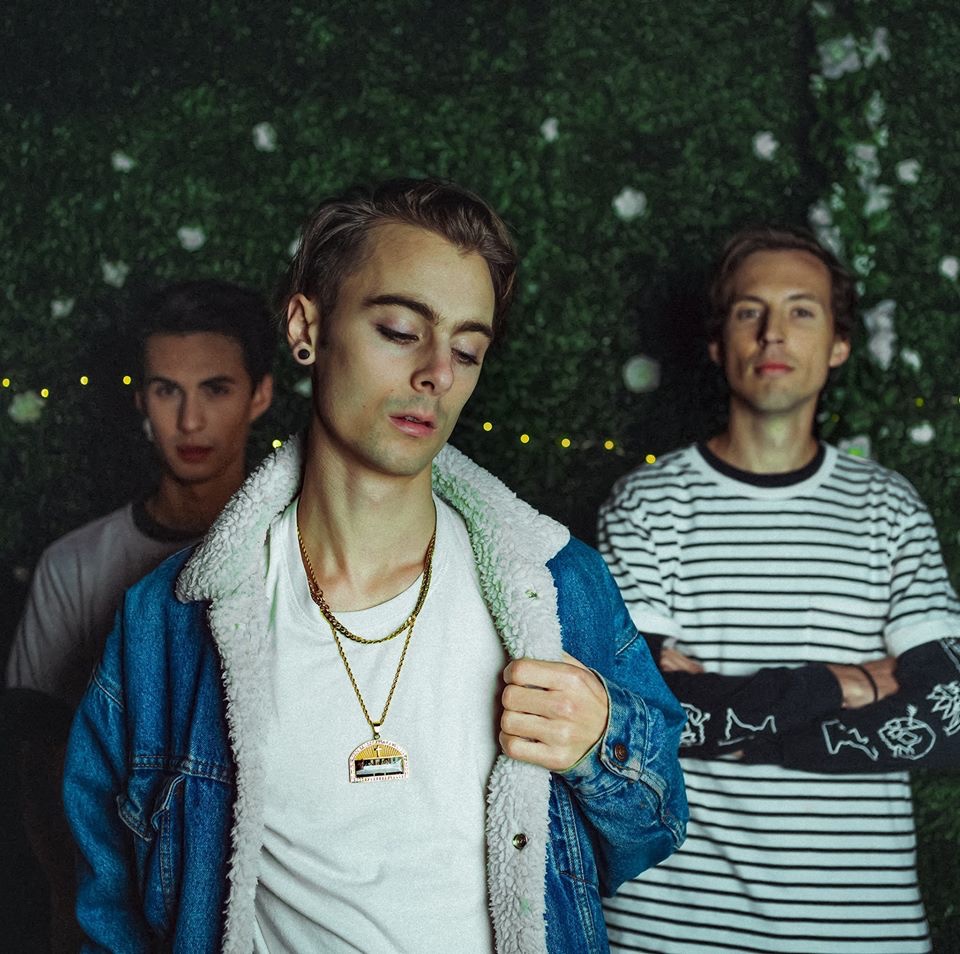 We recently had the chance to interview pop-punk band, Incase We Crash from Toronto, Ontario. We discussed their new song "Garden", their songwriting process, and their plans for an EP in 2020. Check it out below.
First, thanks for the interview.
Hey Truman! It's our pleasure, thank you for reaching out :)
For anyone not familiar with your band, can you tell me a little about how you got started and what got you into music?
This band formed in 2015 in Toronto, ON, Canada, and we're all united by of a similar taste in music and our aspirations of course. We grew up listening to the massive pop punk and emo wave of the early 2000's, especially Canadian bands such as Sum 41, Simple Plan and Billy Talent. We're obviously influenced by the 2010's Pop Punk front-runners like The Story So Far, State Champs and Seaway, but we're also constantly inspired by modern artists in different genres such as The 1975 and The NBHD.
You just released a new single and video for "Garden". What was the songwriting process like for the song?
The songwriting process for our new song Garden actually dates back to about September 2017 believe it or not. It was one of those songs that just took a long time to develop and had about 2-3 different forms before settling on the current one. We got into the studio with our Producer Sam Guaiana and managed to iron everything out. With his input it turned out much better than we could've imagined! Out of all the songs we recorded with him, this one definitely had the most of "Sam's magic touch" regarding structure, lyrics, arrangement etc.
The guitar work on the new song is great. It compliments the vocals really nicely. When you write songs do you often times start with lyrics or guitar?
Until this point, 90-99% of songs start with a guitar riff/ idea (we're trying to break out of that habit lol), then usually we work together to build a full instrumental track with a typical pop structure before the lyrics are written. That being said, I (Simon) do have vocal melodies/ hooks spontaneously float into my head sometimes. Having lost a few melodies before, I know now to immediately pull out my phone and do a voice memo wherever I may be. These ideas are usually separate from an instrumental we're working on, so I'll just piece it together when the instrumentals nearly finished like "oh that melody idea would work here". But also sometimes the lyrics come along with those melody ideas too and I believe that was the case for the verse of "Garden".
I really like the video for the song, as well. Who came up with the concept for it and what was the video shoot like?
Well when I (Simon) write lyrics, I try to always imagine each song accompanied by a video. While it's not feasible for every song you write to have a music video, it's good to at least have options. Furthermore when you start with a visual concept, it makes the songs feel like they have more potential, and therefore you get more attached to them, rather than experiencing "creator's doubt & anxiety". So you'll definitely hear more video-worthy tracks in the near future (with as many videos as we can do). As for "Garden", we always had luscious/ flowery imagery in mind, and the end result was incredibly close to as it was conceived. The last minute spin I added to the concept was the use of bold feminine makeup. It worked out well because firstly the colour of the makeup ties into the theme of our new music (can't say too much about the theme yet), and secondly we felt it would be quite different and refreshing. I've seen way too many videos of overly-masculine dudes singing aggressively into the camera, so I felt the use of androgyny would be a breath of fresh air, while simultaneously showing an LGBTQ+ positive sentiment.
You released 'No Education' a couple years ago. I think that song is a big highlight on the EP. What was the inspiration for it? What are some your favorite songs from the EP?
The "No Education" EP was a lot of fun, and the title track is definitely all of our fav's from that release. The overall message of "No Education" can basically be summarized in the lyrics "I'm not gonna live my life by you, you're not gonna tell me what to do". It was written at a time when all of us were having a "quarter-life crises" over education and careers. I personally was just sick of adults telling me what I should be doing with my life, and how music wasn't a viable option, so quite a Punk-Rock motif in it's essence. Ironically, one of our members was in school at the time of it's release, and has since parted ways with the band. So that goes to show how "career panic" got to at least one of us. All in all though, it definitely feels like an era that's come and gone, and we're very grateful for the lessons we learned in that time. We're so grateful for how well that EP was received, and a big thank you to anyone who's still bumping those tunes more than a year later!
Do you have plans to release music this year? Could we possibly see a new EP or album?
You can 100% expect a new EP this year. This band will be turning 5 years old in 2020; and with that we've been through so much more than we ever could've foreseen, yet still made it through to the other side. These new songs will be summation of all our hard work, trials and tribulations until now; so it feels as if a huge weight is being lifted off our shoulders.
I guess that wraps it up. Thanks for taking the time to answer the questions. Do you have anything else that you would like to add?
Once again it was an absolute pleasure, thank you for having us! For people reading this, if you haven't already then please do give our new video "Garden" a listen on Youtube, and definitely follow us on all the socials because we're going to be putting out some heavy-hitting tracks this year and you don't wanna miss it.
Thank you Truman, and thank you to everyone who took the time out of their day to read this.
- Simon, Incase We Crash
Follow Incase We Crash:
Twitter
Facebook
Instagram