Stateside - Sound In The Signals Interview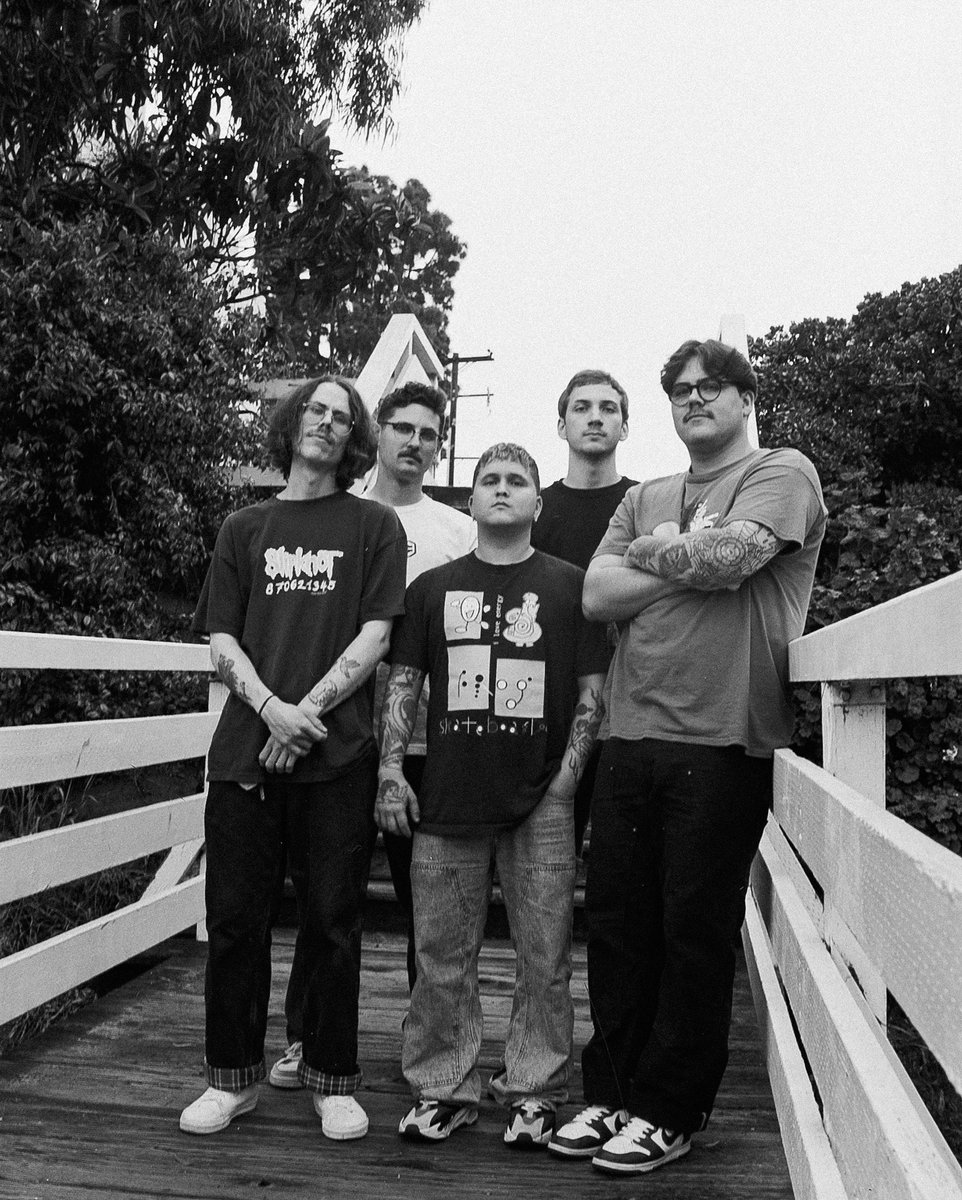 I recently had the opportunity to interview
Stateside
. We discussed how the band bonded over The Starting Line, musical influences, finding inspiration from pop-punk and hardcore, writing new song "Crash Course (Nosedive To Nowhere)", what to expect from their upcoming EP, collaborating with New Morality Zine and Extinction Burst, and more. Check it out below.
First, thanks for the interview.
Thanks so much for asking us!!
Can you tell me how you started the band for those who may be unfamiliar with it? How did you initially become interested in music?
All of us have been into music from a young age and were playing in hardcore bands before Stateside. Myself and Danny Powell were playing with Erik in Take It To Heart, Kai and Lemus were playing in Cast Away. But deep down I think we all lowkey really wanted to do a band like this.
So Erik and Lemus were working at the same warehouse early last year, and ended up bonding over The Starting Line. I remember Erik reaching out to me like "hey me and Lemus are doing this other band and here's what it's gonna sound like" and listed the influences. I was sold. At first it was just a side project to mess around with, but when we started jamming more and more it became clear we worked well together and it had legs.
You've been compared to bands like Koyo, No Pressure, and Anxious as well as early Saves The Day and New Found Glory. Are those fair sonic comparisons?
Yeah, absolutely. Saves The Day and New Found Glory are for sure huge influences on the way Stateside writes. It's honestly rare that Through Being Cool leaves my 'recently played' on Spotify. That record is a masterpiece.
Koyo and No Pressure rock, and Anxious are friends of ours. I think as current bands, we share a lot of influences from what was going on in emo, pop punk, and hardcore back in the '90s and '00s. It's more or less the same ingredients, with different executions.
What bands inspire you? What are some of your favorite albums or biggest influences?
Fall Out Boy, Thursday, Finch, Taking Back Sunday, Brand New, Jimmy Eat World, The Movielife and Third Eye Blind are some collective favorites.
But again, we all come from a hardcore background, so stuff like American Nightmare, Carry On, Poison The Well, 7 Angels 7 Plagues is in the dna of the music. Like some of the chord shapes used, riff rhythms, and Kai's backup screams are definitely influenced by that world.
For me personally, From Under The Cork Tree was a landmark album in my life. I heard it for the first time when I was maybe 11 and was hooked ever since. I remember staying up late in my room with my first bass trying to figure out how to play Dance Dance and I Slept With Someone In FOB. Picking apart all the stage moves in live videos. Trying to memorize the lyrics. What a great time hahaha.
You recently released new song "Crash Course (Nosedive To Nowhere)". Can you tell me about writing it?
Crash Course was written over maybe two or three practices last fall. Our old guitar player Danny brought the main fast verse riffs, and we expanded on them until we had something workable to demo out. When we worked on prepro with Zach, he made structure improvements to every song but CC was the most significant. It was a new experience having someone else work on our music, but I think it ended up creating a more engaging song in the end.
The song is the first single from your upcoming EP 'It's What We Do'. What can you tell me about the EP so far?
It's 5 tracks. Four are fast paced and upbeat with one slower acoustic number in the middle. If you liked Crash Course I think you'll love the rest.
How will the EP be the same or different from your previous EP 'Bitter Spring'?
Every band needs some time to hit their stride when it comes to working together. You need to learn each other's idiosyncrasies and approaches to the process. I think that happened around when we started writing these new songs. It all came together more smoothly and quicker than it did for the first EP, and the final product is just miles better too. Part of this is the fact we decided to go with a producer instead of doing it ourselves. Zach's suggestions gave the songs a facelift structure wise and he nailed the production too. The tracks just sound huge. We're really proud of all the work that went into this.
The EP is a co-release with New Morality Zine and Extinction Burst. How did it work out for you to work with both of those labels?
Lemus sent the masters on a whim to Nick from NMZ. He thought they had a ton of potential and wanted to put out the EP. Lemus had already talked to Ray from Extinction Burst earlier in the year about doing something, so all of it came together into one release.
Who are some of your favorite artists who worked with them and/or favorite albums from those labels?
Nick has great taste and he's put out some fantastic hardcore in the past few years. Life's Question, Excide, End On End, and Broken Vow come to mind. Spirit Dive and Sweet Soul had some cool music on EB as well. Both are solid examples of smaller labels putting in the work!
Can we expect a cassette or vinyl release for the EP?
Yes, so far vinyl is already in the works. Tapes - probably.
Thanks for taking the time to answer the questions. Do you have anything else that you would like to add?
Shout out to our friends in Spirit Dive, Jockey, One Step Closer, Wise, Anxious, Anklebiter, and Montclair. Y'all are killing it, big love.
Follow Stateside: