Bubblewrap Princess - Sound In The Signals Interview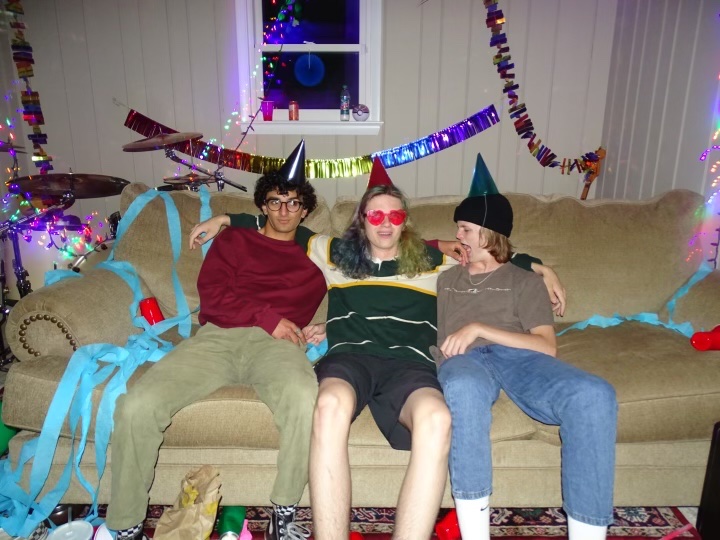 I recently had the opportunity to interview Jack of
Bubblewrap Princess
. We discussed how they formed the band, musical influences, writing and recording new song "The World's Most Holdable Hand", favorite lyrical and musical moments from the song, what to expect on the upcoming album, and more. Check it out below.
First, thanks for the interview.
Of course of course of course!
Can you tell me how you formed the band for those who may be unfamiliar with it? How did you initially become interested in music?
We've all been playing/been interested in music since we were young. In summer of 2021, Shalen and I (Jack) met in the Berklee 5-week program and started jamming on emo songs there every now and then during those 5 weeks. Once we got home we started to rehearse covers and write original songs with various bassists. Shalen and I wrote pretty much all of Life of the Party together that summer/fall. It wasn't until November of 2021 that Josh and I went to see gfx3c in Philly and I asked him to join the band on bass, cementing our lineup.
Who are some of your biggest musical influences and how have they influenced the sound of the band?
Our biggest influences include Marietta, Braid, Seeyouspacecowboy..., Brave Little Abacus, Hail The Sun, Cara Mia, Ogbert The Nerd, Prince Daddy & The Hyena, Origami Angel, The Smashing Pumpkins, Chon, Pierce the Veil, New Found Glory, Guitar Fight from Fooly Cooly, My Chemical Romance, Title Fight, Carly Cosgrove, Kaonashi, Modern Baseball, Snowing, Oolong, and more.
You released "The World's Most Holdable Hand" in December. Can you tell me about writing and recording that song?
I wrote the song for fun over the summer. The chord progression and key change are fairly out of my comfort zone when it comes to writing vocal melodies and it doesn't exactly sound like anything we've written before. I impulsively wrote vocals and lyrics for the song when we originally planned to record it for a split. When the split idea fell through, we decided to record and release it as a single to release something between our debut EP and first album. The entire song (besides gang vocals) was recorded in one day in Josh's house.
Do you have a favorite lyrical or musical moment from the song? Why?
Favorite moment of the song is hands down right when the vocals come in because the drums give that part so much energy. My favorite lyric is "not like last year". It's a reference to another Bubblewrap lyric. :)
Have you been working on any more new music? Will we hear new releases in 2023?
We currently have mountainous amounts of new material we're recording this month. Expect to hear an album in 2023. One with palpable screaming, complaining, riffs, solos, jazz, and other shenanigans.
You released 'Life Of The Party' last August. Were you pleased with the response it got? What are your thoughts looking back on it now?
I am totally blown away by the response to the EP. And I speak on behalf of the whole band when I say that. More people heard it than we ever even thought was possible. We're wildly grateful. Looking back on it now though there are things to improve on in the future in terms of style and what sets us apart from other emo acts.
Is there any chance that we'll see a vinyl or cassette release for that EP?
A vinyl release is a longshot. However, a cassette release is something we've been planning since the EP dropped and we already know what we're doing in terms of colors and quantities. It will happen, I promise. :)
Thanks for taking the time to answer the questions. Do you have anything else that you would like to add?
Come hang out and say hi at a show! Also keep your ears peeled for new music and other things coming out in 2023. Thanks so much for the interview. <3
Follow Bubblewrap Princess:
Follow Sound In The Signals: