NO WIN - Sound In The Signals Interview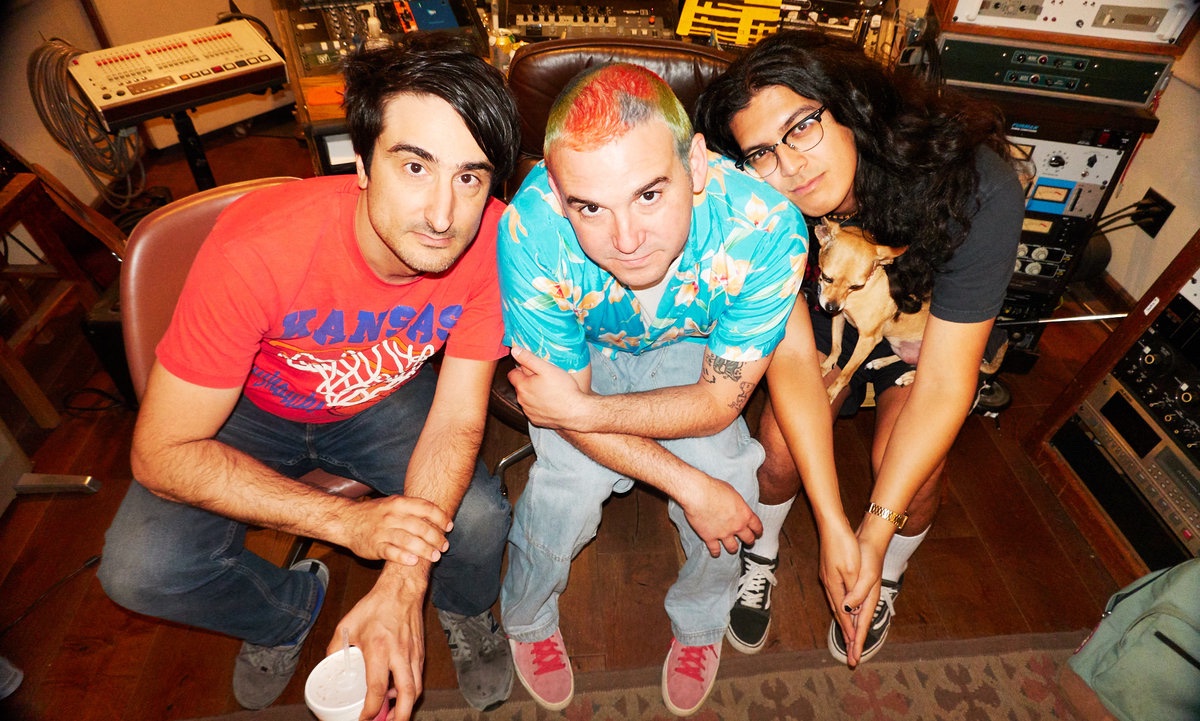 I recently had the opportunity to interview Danny Nogueiras of NO WIN. We discussed how important music has always been to him, the writing and recording process for upcoming album, 'Dodger Stadium', how the '90s influences him and the new album, the vibe he was going for when writing new song, "Surfing", a favorite musical moment from the album, creating the artwork for the album, and more. Check it out below.
First, thanks for the interview.
Thanks for having me!
Can you tell me how you formed the band for those who may be unfamiliar? How did you initially become interested in music?
Feels like I've always been interested in music and making it. I got my first guitar when I was 12 and I've pretty much been singularly focused on music being the center of my life since then. This band started as a solo project in 2015 after a past band of mine split up. It wasn't intended to be a serious project in the beginning. Just needed a project to write and release songs I was working on. I would produce them myself as quickly as possible, almost intentionally lo-fi. Over time I came to really love the project and working with the musicians who were helping the songs come to life so I just kept going and here we are.
Your new album 'Dodger Stadium' comes out on August 19th. Can you tell me about the writing and recording process for it?
Yeah, excited for it to finally be out! This album was made differently from any other NO WIN release. I didn't write it all in advance and bring it to the musicians to play. David Jerkovich, Jeff Enzor, and I wrote collaboratively on a lot of the tracks. Openly talking about feelings and moods we thought the song should evoke/express then working with each other to get it there. It was recorded and produced by David and myself in our studio Balboa Recording Studio during the depths of the COVID shutdown. It was just us two for 90% of the production and recording of the album which was very new. Jeff Enzor played some drums on a track and Max Kuehn of FIDLAR played drums on one as well but most of the percussion is sampled, programmed, or otherwise created by us in the DAW. It went on to be mixed by John Goodmanson who also mixed our first record downey.
Did you try anything new in the studio this time around?
Almost all of the production was new to us! From the samples and weird sounds, to the idea of making it all happen as a two piece. We took a lot of inspiration from late '90s/early '00s alt rock, pop, and hip-hop. Just really making a collage of sounds rather than picking up our instruments and straight playing a record.
It does seem like the album is heavily influenced by '90s themes and style aesthetically. What about that era influences you and the album itself?
I think a lot of it has to do with me listening to all of that in my formative years. I went to high school in '02 and I was obsessed with alt-rock radio and pop music. I loved all of the big sounds and shiny production of the time. Musically in my life I've sort of steered clear of that sort of stuff, but I think making this record the way we did and with the way the writing turned out it felt appropriate to chase that sound. Not to mention it was SUPER fun to just go into the studio with no rules and make whatever dumb sound made David and I happy.
You recently released "Surfing". I really like that song. Can you tell me about writing it and what you wanted to accomplish with it sonically?
That's one of the few songs on the record I wrote alone and brought to the band. I really wanted to make an easy breezy slacker anthem. Just something that feels good and includes some happy-go-lucky yet uneasy feelings. It's meant to throw on while you drive with the windows down, preferably to a body of water. I wrote it really quickly on acoustic guitar just pacing the hallway in my studio and writing lyrics by singing them out loud and repeating verses making small adjustments until I was happy with it.
Do you have a favorite lyrical or musical moment from the album?
David cut the sound of a dial up modem into a solo on the bridge of Surfing. It's magical and when I heard what he had done I flipped out. It fits perfectly and evokes the whole aesthetic of the album in one amazing moment.
Which song are you most excited for people to hear and why?
Our next single 'Hit The Line' is a big pop banger (in my mind). Not sure if other people will hear it that way at all but I'm excited to see how it will be received and see if it finds a loving home with some listeners.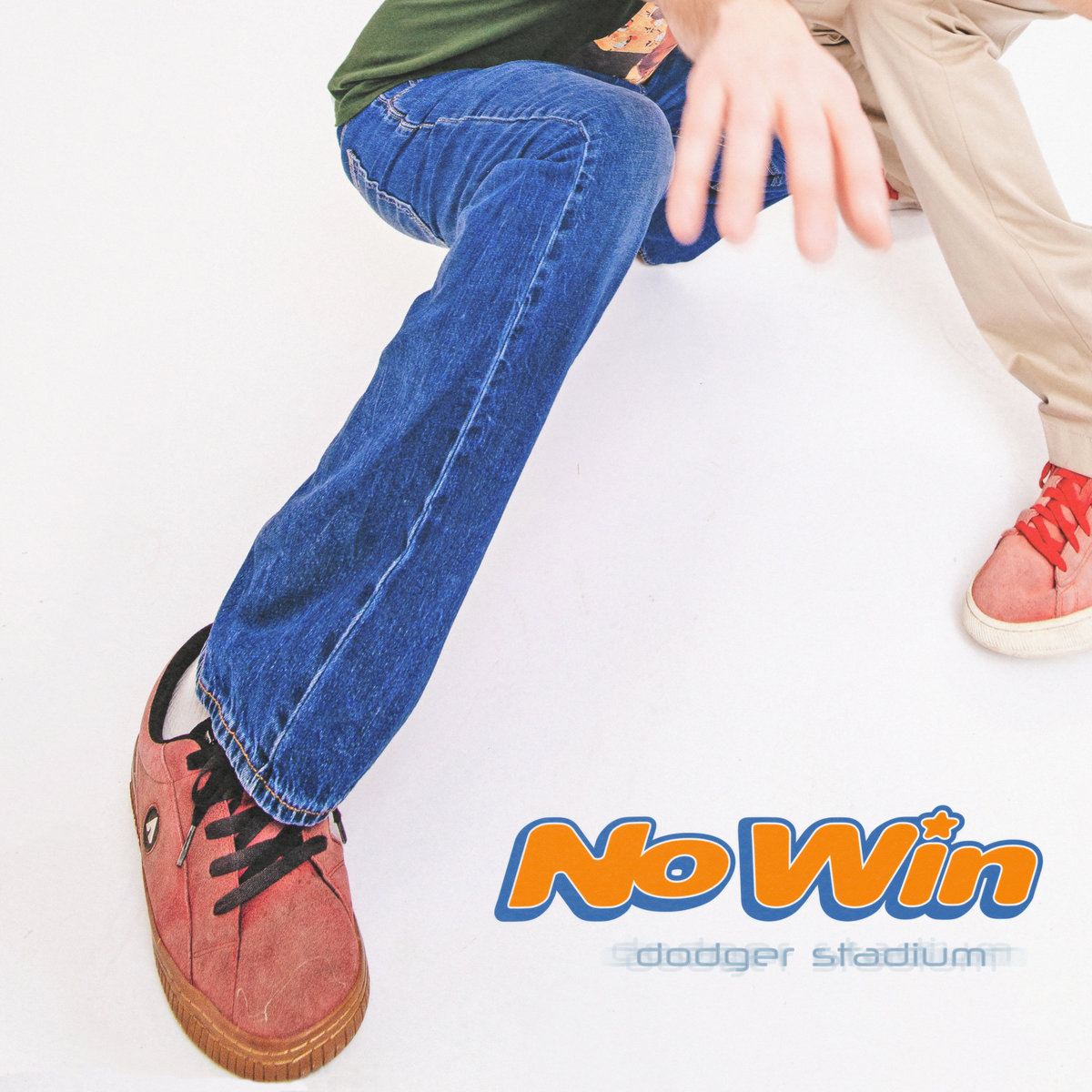 The album artwork is really cool. Where did you get that photo from and why did you feel like it fit the album?
Alice Baxley shot that photo. She's shot essentially every press, promo, album cover etc. for NO WIN. She's one of my best friends and one of the most talented photographers/artists I've had the privilege to know. We talked about the vibe we wanted with her before the shoot and that was kinda it. She gets it immediately in any situation it seems. She makes everything comfortable and fun and has an impeccable eye for capturing a perfect moment or aesthetic. All credit goes to her on shooting the photos. Then Jeff Enzor who drums with NO WIN and wrote some on this record did the designs of the logo and he actually cropped the cover from a larger photo Alice took. Again just one of the people I'm extremely grateful to get to work with. His eye for graphic design is undeniable and little ideas like seeing the album cover in the corner of a larger photo really serve to showcase his deep understanding of graphic design and composition.
Is there any chance that you'll have a vinyl pressing for the album?
We'll see. I would LOVE to do a vinyl pressing but I don't want to press right off the bat if I don't see the demand for a large quantity. The world of pressing is so backed up and we're just churning out these vinyl records for every project at a rate that seems unsustainable/wasteful. I do have this voice in my head that says an album isn't done until it's on a 12" LP, but I want to wait a bit and if there's enough fan interest to necessitate a pressing, we will absolutely do it.
Thanks for taking the time to answer the questions. Do you have anything else that you would like to add?
No not really, thanks for taking time to talk to me about NO WIN. It's a great pleasure to share this work and music with people and I appreciate anyone who takes the time to ask about it or share it with others. THANKS!
Follow NO WIN:
Follow Sound In The Signals: