Somewhat Suitable - Sound In The Signals Interview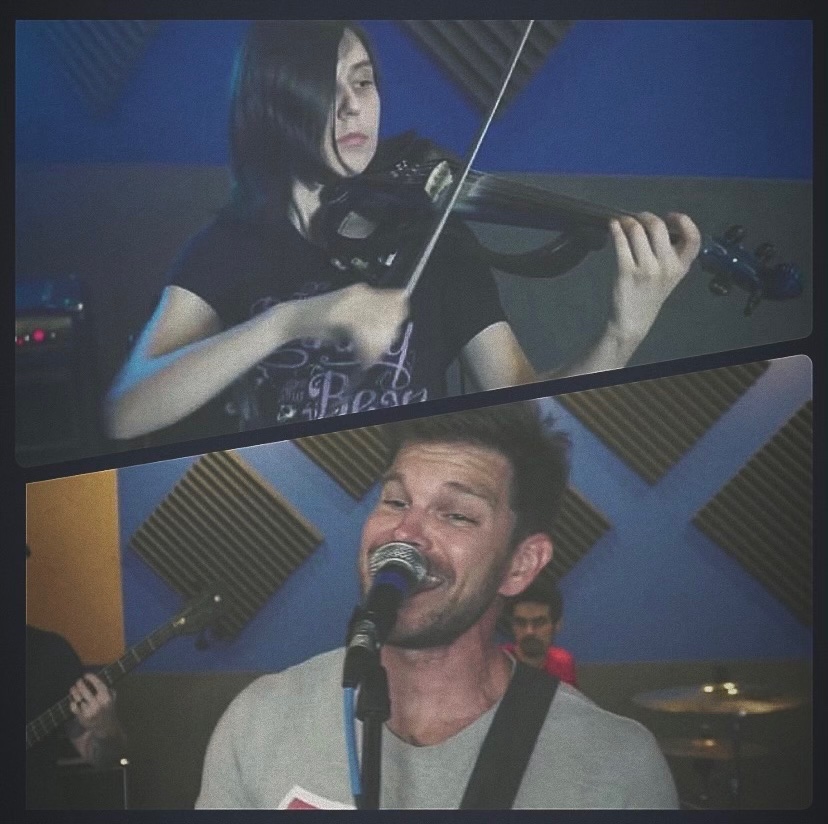 I recently had the opportunity to interview Somewhat Suitable. We discussed how Green Day inspired an early interest in music, writing and recording new song, "Waiting On The Rounds", when to expect new music, and more. Check it out below.
First, thanks for the interview.
Thanks for having me.
Can you tell me how you formed the project for those who may be unfamiliar? How did you initially become interested in music?
Originally I wanted to form a "super-band", whereas everybody in the band plays every instrument and switches around every song. I went on Craigslist to find multi-instrumentalists. Katie was the first person to respond. I asked her what her primary instrument was and she said violin. My former band, Waylay, was a ska-punk band with a violinist. As soon as she said that, I remembered how fun and original my old band was, and sought to regain that sound. So we switched gears and became this.
My first interest in music was basically loving Green Day and asking my brother to play the songs for me on guitar. Eventually he was like "play them yourself", showed me a power chord, and I just took off from there.
You recently released new song, "Waiting On The Rounds". Can you tell us more about writing the song?
Sonically, I wanted to have a song in our arsenal that sounded like a '90s / early '00s ska song, but with emphasis on the violin replacing a horn section. Lyrically, I had been drinking a lot, and I felt like it was making me feel shitty. Yet I still kept doing it every weekend. So I kind of wanted to write something that touched on that relationship. It was like It was almost like I couldn't have fun without it, so I was always just "waiting on the next round".
Can you tell us more about the recording process? What came easiest in the process and what took more time?
So, I program the drums with EZ Drummer 2. Then, I program the bass to the drums with EZ Bass. Then I record guitars, usually about 4 tracks. Then Katie records violin. Then vocals. Guitar is definitely the easiest to record because that's my primary instrument. Vocals take the most time because they just have to sound the best. Take after take after take of trying to get that note or inflection just right.
What do you hope fans take away from the song?
I guess my biggest hope is for them to dig the little twist we put on ska-punk. Like I said before, traditionally ska-punk bands have a horn section. We replaced that with a violinist, that also has the bonus of acting as a lead guitarist.
What else is coming up for you in 2022? Are you currently working on new music? If so, what can you tell us so far?
We're currently working on a cover song from that Netflix movie "Tick Tick Boom". Then after that we try to drop a new original song every couple of months. That's pretty much our formula for now. Just consistently dropping singles. I got 2 jobs, so I don't really have time for more than that right now haha. I want to wrangle up some other notable guest vocalists on future songs as well.
Thanks for taking the time to answer the questions. Is there anything else that you'd like to add?
Just thanks again for the interview! Pop-punk ain't dead yet, man! Ska ain't dead yet!
Follow Somewhat Suitable:
Follow Sound In The Signals: