Ben Quad - Sound In The Signals Interview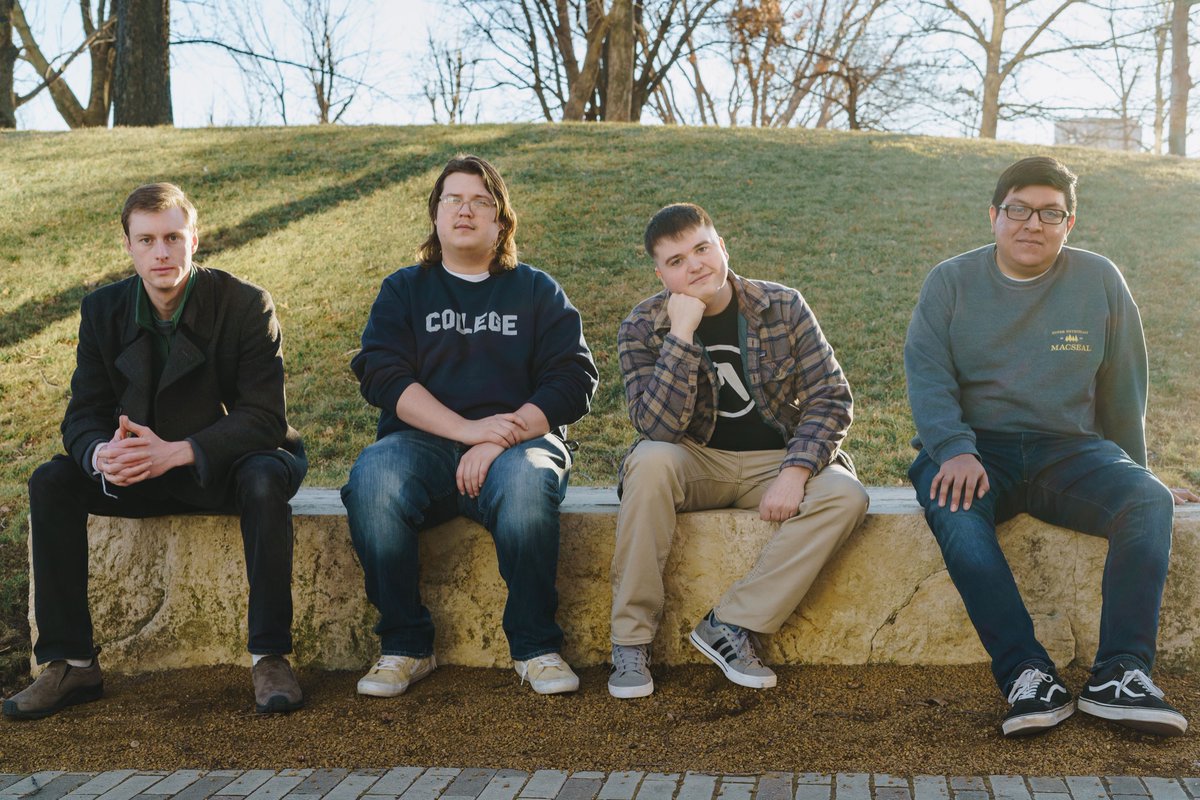 I recently had the opportunity to interview
Ben Quad
. We discussed learning to cope with and navigate the bleakness and despair in life, how fans are responding to new album, 'I'm Scared That's All There Is', their writing and recording process, which song was the easiest to write and which was the most challenging to complete, releasing the album on vinyl and cassettes, top food spots, and more. Check it out below.
First, thanks for the interview.
Thank you for having us!
You recently released your new album 'I'm Scared That's All There Is'. I've seen a lot of people saying it's one of the best emo albums of the year. Have you been pleased with the response so far?
The reception has honestly exceeded our expectations. We're stoked that so many people enjoy this record. Our recent live shows have been phenomenal. We've seen kids shouting along to all the words and going crazier than they ever have before. So many people and bands we look up to in the scene have told us how much they love it. That's so wild to us.
The album title is really interesting. What made you choose that title and what is the meaning behind it?
We basically wanted a title that captured the urgency of the record. There's a lot of bleakness and despair that you have to learn to cope with while navigating your early twenties. Through each period of growth, loss, heartbreak, etc., it's a feeling that always creeps its way back. "I'm scared that's all there is." is the closing refrain on the last song so we thought it was fitting for the title of the record.
What was the writing and recording process like for the album?
The writing process was rough at first to say the least. We were in the early phases of writing the album right when the first big wave of COVID hit. It took a long time to get things going again but we finally managed to have productive writing sessions after our line-up change in early 2021. By August of that year, we had skeletons for most of the songs. Henry joined the band around that time too, and then we finally went into the studio. We'd make the hour and a half drive to record on whatever weekends we could and basically recorded one song at a time. We kept that up until we finished in early 2022.
Which song was the easiest to write and which song took the longest to complete?
"Unclench Your Jaw" was the very last song we wrote for the record and we did that in one week. "It's a Kinkade!" took a looong time to write. The riffs came fairly easily but we were stuck on vocal melodies and lyrics for the longest time. We finally nailed them down in between studio sessions.
"Unclench Your Jaw" is a favorite of mine. Can you tell me about writing that song specifically both lyrically and musically?
The album is pretty doomer-ish so we wanted it to have at least one positive song. "Unclench" is basically about embracing your insecurities and pushing forward. It borrows a lot musically from a band we love called Algernon Cadwallader. It has a lot of arpeggiated noodling and screaming that's kind of signature to that band. In a way, the song is a big homage to the emo revival sound we grew up on.
I really like the artwork. Where did you get that image from and what made you want to use it for the cover?
It's a spot in Denver, CO! The pic was originally taken by Sam's sister, Kadie. We were looking through some of her travel photos and it was an instant choice when we saw it. It's hard to put into words but we think it evokes a lot of the feelings we present in the record. It's one of those pictures that makes you nostalgic for a place you've never been to.
Chillwavve and Thumbs Up partnered to release vinyl and cassettes for the album. What can you tell me about the vinyl packaging? Do you have a variant that you're most excited to check out?
The vinyl packaging is pretty standard, but we're really proud of the inner sleeve. The design on it looks very pretty. People who ordered both variants will notice the Thumbs Up variant matches the front/back cover color palette and the Chillwavve variant matches the inner sleeve color palette. Honestly, we're stoked for both!
You've said that you know all the best food places. What are your top 3 spots?
1. Waffle That in Tulsa - greatest goddamn eating establishment in the world
2. Slim Chickens - best goddamn fast food chain
3. Gloria's Tacos in Tulsa - authentic tortas at 3am? Say less.
Thanks for taking the time to answer the questions. Do you have anything else that you would like to add?
We just did a midwest tour with the band Riley! and it was an absolute blast. We have some very exciting tour plans in the works so keep an eye out if you live in one of the coasts (and maybe overseas). Keep sharing our new record. Insert obligatory, big things coming soon :)
Follow Ben Quad:
Follow Sound In The Signals: