Bellwether - Sound In The Signals Interview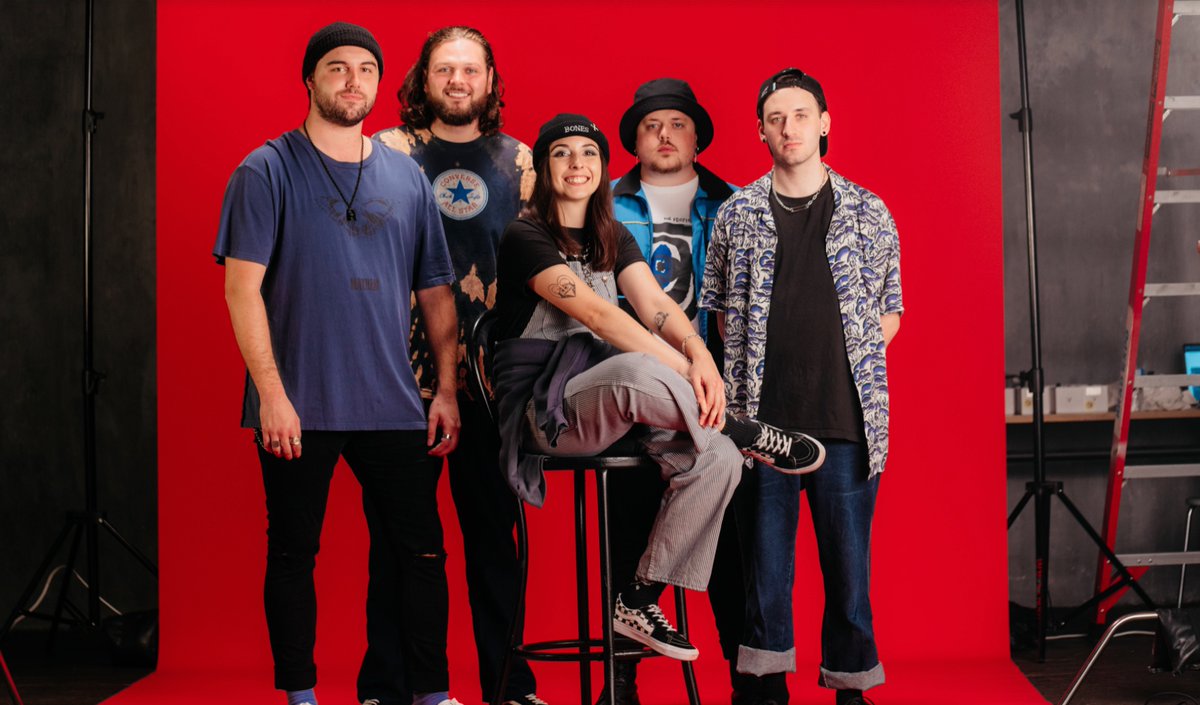 I recently had the opportunity to interview
Bellwether
. We discussed the response to their new EP, 'Impermanence', why "Ramona Flowers" was always intended to be an opening song for a release, a favorite musical moment from the EP, filming the video for "Kaiba", the EP's artwork, and more. Check it out below.
First, thanks for the interview.
No worries! It's a pleasure!
Can you tell me how you formed the band for those who may be unfamiliar? How did you initially become interested in music?
The band formed after 4 of our members (James, Zac, Josh and Heath) previous bands ended, and having all known each other for a long time playing shows together it was only natural we formed a new band together, and later on adding Gab to the lineup.
You recently released your new EP 'Impermanence'. How have you felt about the response to it so far?
We've been absolutely stoked with the response the EP has had! Everyone who's listened to it has been excited about it and everyone has a different favourite song, which is always a cool thing to hear. The craziest thing about the response though has been the reception we've had from people outside the "pop punk" community thanks to TikTok, as we never would have guessed our music would have reached outside that bubble.
I really like "Ramona Flowers". It's a great start to the EP. Can you tell me about writing that song? Was it always going to be the opening song for the EP?
The original version of the song was originally written for one of our previous bands, and it was always intended to be an opening song for a release and live set. Once we started the writing process for Impermanence we took the song, worked on it and updated it to fit in with the rest of our tracks and that's the song you now know as "Ramona Flowers".
Do you have a favorite lyrical or musical moment from the EP?
There's too many to choose from! But if I (Heath) had to choose a favourite moment it would be the final instrumental section of Charade - it's so explosive and energetic and a blast to play live I can't not love it.
You released a video for "Kaiba". What was the video shoot like and do you have a favorite moment from filming it?
The video shoot was incredibly fun, particularly because it was our first music video we've shot as a band (despite it being the second one we released). It was great hanging out with each other as well as the team we were working with that day. A standout moment would have to be the filming of Jame's scenes, as the vocalist he needed to go extra hard so we all started hyping him up from behind the camera!
I really like the artwork for the EP. Who came up with the concept for it and designed it? What's the meaning behind it?
The EP art was created by Reece Grogan (of Yeah, Rad). We've all been a fan of his previous works, and the art style was inspired by art he posted on his Instagram, which as soon as we saw it knew that's what we wanted to do. As for the meaning behind the art, I wish I could tell you, but we gave Reece a lot of freedom in creating the art, providing mostly our songs and art as references, so if there's any meaning you can take from the art it's all valid, there's no wrong answer!
Thanks for taking the time to answer the questions. Do you have anything else that you would like to add?
Thank you for taking the time to interview us and thank you to everyone that's checked out the EP!
Follow Bellwether:
Follow Sound In The Signals: