Cleveland Avenue - Sound In The Signals Interview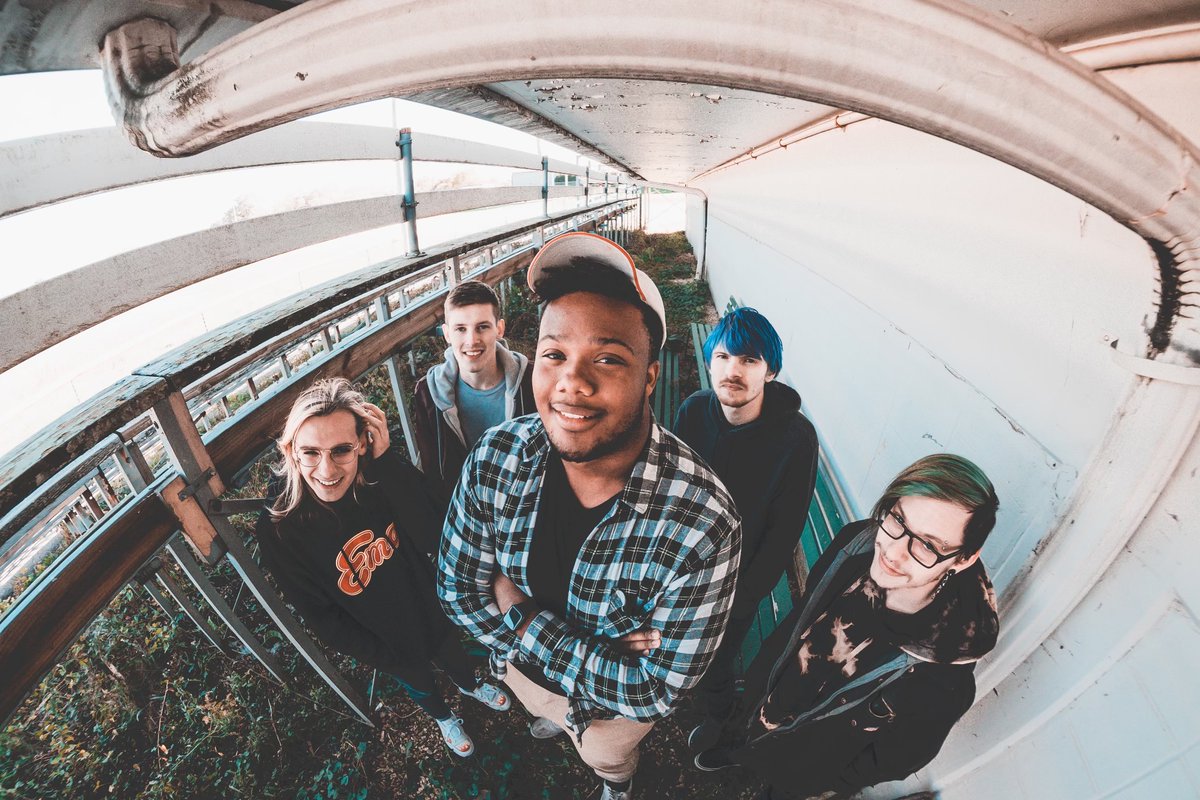 I recently had the opportunity to interview
Cleveland Avenue
ahead of the release of their new single, "Lucy", which is out today. We discussed the writing and recording process for the new song, a favorite musical moment from it, working with Anchor Eighty Four Records,
the potential for new songs, and more. Check it out below.
First, thanks for the interview.
Thank you so much for having us and giving us a chance to talk about our new single "Lucy"!
Your new song "Lucy" comes out February 25th. What can you tell me about the writing and recording process for the song?
The writing process for Lucy was a little all over the place. We originally started writing the song about a year ago before our guitarist PJ joined the band. It started with Defonte (vocalist) coming into practice one day with the chorus vocal riff. We played around with the idea on and off for months until we had decided to release it as our first single for Anchor 84 records. The song really didn't even come together until the day before we were supposed to record it. Once we put the final pieces together the song really came into its own and it was insanely fun to record.
Do you have a favorite musical or lyrical moment from it?
Our favorite musical moment would have to be the bridge right before the last chorus. With the lyrics "I know you feel alone but I just hope you realize, you're worth it!". The build-up with the vocal layering, and then it all dropping out hear the vocal riff coming right back in. It just sounds awesome!
Is "Lucy" a standalone single or is it part of an upcoming album or EP? If so, can you tell us anything about it so far?
Along with Lucy we did record one more song with it and all we can say is you won't have to wait too much longer to hear it.
You signed to Anchor Eighty Four last year. How did it work out for you to sign with the label? How has the experience been so far?
We were doing some label shopping for the first half of 2021 and Anchor 84 was the one that really believed in putting the necessary resources behind our band to push us forward in music. So far it has been an amazing experience to have a team to work with and bounce ideas instead of just us in the band.
Do you have any past or current favorite artists or albums from the label?
Grayscale is the most notable alumni from Anchor 84 Records so we obviously love what they put out under this label, but we are really loving everything that all of our label mates such as Big Smile, Dear Youth, and Ruthcrest are doing. Everyone is doing their own thing to push the genre forward.
Is there any chance that we'll see your music released on vinyl anytime soon?
Vinyl is something we have joked about before, but no serious discussions so far. Maybe for a future potential LP. Keep following to find out!
Thanks for taking the time to answer the questions. Do you have anything else that you would like to add?
We are super excited for everyone to hear the new material that we have coming this year and we will be hitting the road a lot within the new few years and we hope that everyone gets a chance to see us play our bangers live.
Follow Cleveland Avenue:
Follow Sound In The Signals: