Honey Revenge - Sound In The Signals Interview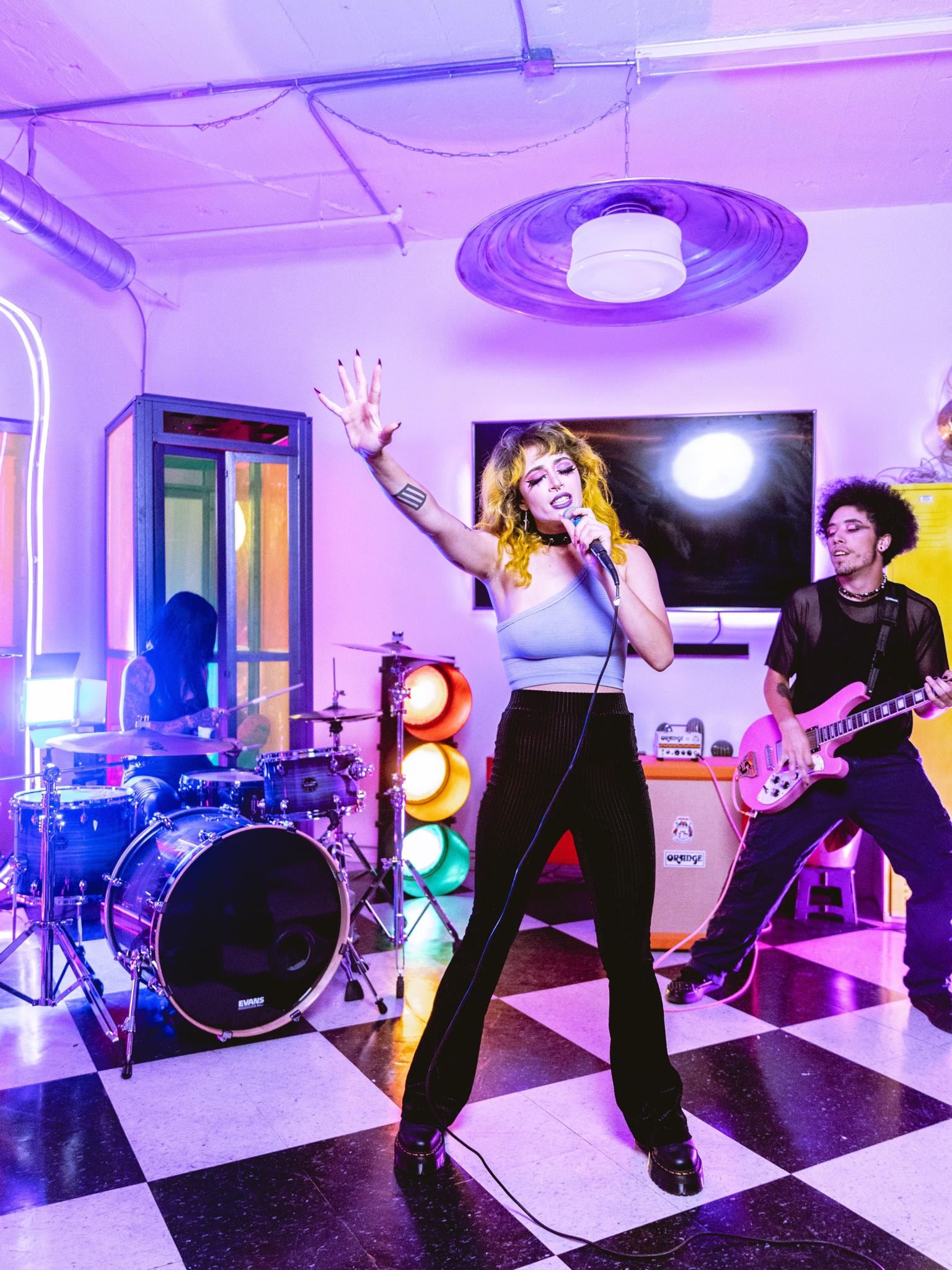 Rae Mystic
I recently had the opportunity to interview Honey Revenge. We discussed how special their debut song, "Miss Me" is to the band, the concept behind it, filming the music video, plans for new music, and more. Check it out below.
First, thanks for the interview.
Thanks so much for thinking of us!
Your song "Miss Me" came out in November. Have you been pleased with the response it's gotten so far?
Yes!!! Holy cow, it's wild to think it's only our first song out as a band and so many people have listened to it. It really warms my cold black heart.
"Miss Me" is your debut single. When you were writing it did you know it was going to be the first single you would release? What makes the song special for your band?
I wrote "Miss Me" almost three years ago but it really came to life when we took it to our friend KJ (Josh Strock) to produce it. I'm not sure we knew it would be the first single but I had hopes when we started writing the Honey Revenge songs that it would be.
I think this song is special because it's something everyone can relate to without it necessarily being a love song. To me, friend breakups have always been more painful and hard than romantic ones. I used to let people come and go in my life as they pleased and I'd like to think I stand up for myself and don't allow people to treat me like a doormat haha. That's what "Miss Me" is about, not taking people's shit.
I really like the aesthetic for the video of "Miss Me". Who came up with the concept for the video?
Thank you! It was a process in the making for sure. I'd been planning the concept for a long time and everybody really killed it!
I wanted to show the progression from nice to tough. In the beginning, we are dressed in office wear looking a little more "normal" and then I stomp that version of myself away and turn into a this spikey collar wearing, rocker chick that won't be flaked on. I took a lot of inspiration from Tiktok transitions since we've been promoting on there in Covid times.
You've been playing shows and have some upcoming shows. What can people expect from your live show in terms of your performance and set list?
You can certainly expect sneak peaks at unreleased music!
Can we expect more new music anytime soon? Is there any chance that you're working on an EP or album?
We have some great songs that we can't wait to share with everyone! Hopefully we can get it out sooner rather than later, fingers crossed.
Thanks for taking the time to answer the questions. Do you have anything else that you would like to add?
Follow us on our socials to stay up to date on Honey Revenge news! We are @honeyrevengeca everywhere!
Follow Honey Revenge:
Follow Sound In The Signals: