Chief State - Sound In The Signals Interview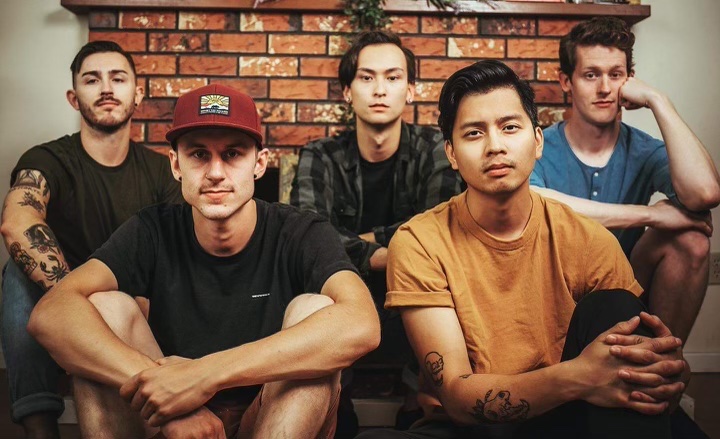 I recently had the opportunity to interview Nik Pang of
Chief State
. We discussed the writing and recording process for new song, "Metaphors", favorite lyrical and musical moments from the song, how the song is an introduction to their new sound, details about their upcoming album, and more. Check it out below.
First, thanks for the interview.
Thanks for having us!
You recently released your new song, "Metaphors". Can you tell me about the writing and recording process for the song?
This song was written right after I finished tracking guitars for our upcoming debut LP. It was late winter/early spring 2021, COVID measures had just been put back in where we live, and I was feeling pretty lost and apathetic to everything. A few people close to me would ask if I was doing OK and I would just kind of gloss over it with the usual canned responses.
Recording was super simple. We knocked it out in a weekend with Tim Creviston, who we've worked super closely with over the past 4 years.
I really like the single and the sonic growth; I think it shows some really neat evolution in your songwriting. How much do you think you've grown as songwriters and musicians from your last EP? What has influenced that growth?
It's a little weird looking back on it! Tough Love was probably supposed to have come out maybe 6 months prior to when it actually did. When it finally did come out at the end of March 2020, the world had just shut down for COVID, so we've only maybe played 2-3 songs from it live. We had the majority of those songs written shortly after our first EP, "Nothing More Than This" came out in May of 2018. Needless to say, we were sitting on them for a minute. I think that's why the progression between Tough Love and Metaphors is so evident - there was almost 2 years, plus the writing and recording of an unreleased album, between the writing of the two.
Do you have favorite lyrics or a musical moment from the song? Why?
I think the 1st chorus of the song is really cool. I've been messing around with a lot of guitar effects that haven't traditionally been used in pop punk. Decided on a tremolo over the rhythm guitars, and a heavy phaser over leads added a weird dimension to the song. Definitely a lot more phaser on the upcoming album!
Lyrically, I love the "I don't feel anything, anymore" hook. Short, simple, probably somewhat relatable after the year everyone's had and we tried to accentuate that.
This is a standalone single, but I know that you've been working on your album. Was this song written during the same sessions as the album? Why does it fit as a standalone single as opposed to being on the album?
I touched on this earlier, but this song was written sort of during the full tracking process of our album. I think it's our strongest song to-date, and does a good job of introducing people to our new sound.
I've heard your album will be out at some point next year. How far along are you in the process and do you have a timeline for when you'd like to have it out?
Spring 2022 -Some more singles are just around the corner in the new year!
What can you tell us about it so far?
There are 10 songs and you will hear some of them very soon! We experimented a lot. Wrote the heaviest stuff we ever have. Wrote some of the poppiest stuff we ever have. There's a bit of everything, but I think it's super cohesive and I'm already excited to start making the next one.
Thanks for taking the time to answer the questions. Do you have anything else that you would like to add?
Thanks again for having us! You can give us a follow on our socials if you'd like to keep up with all the new music we're releasing next year!
Follow Chief State:
Follow Sound In The Signals: