Highwind - Sound In The Signals Interview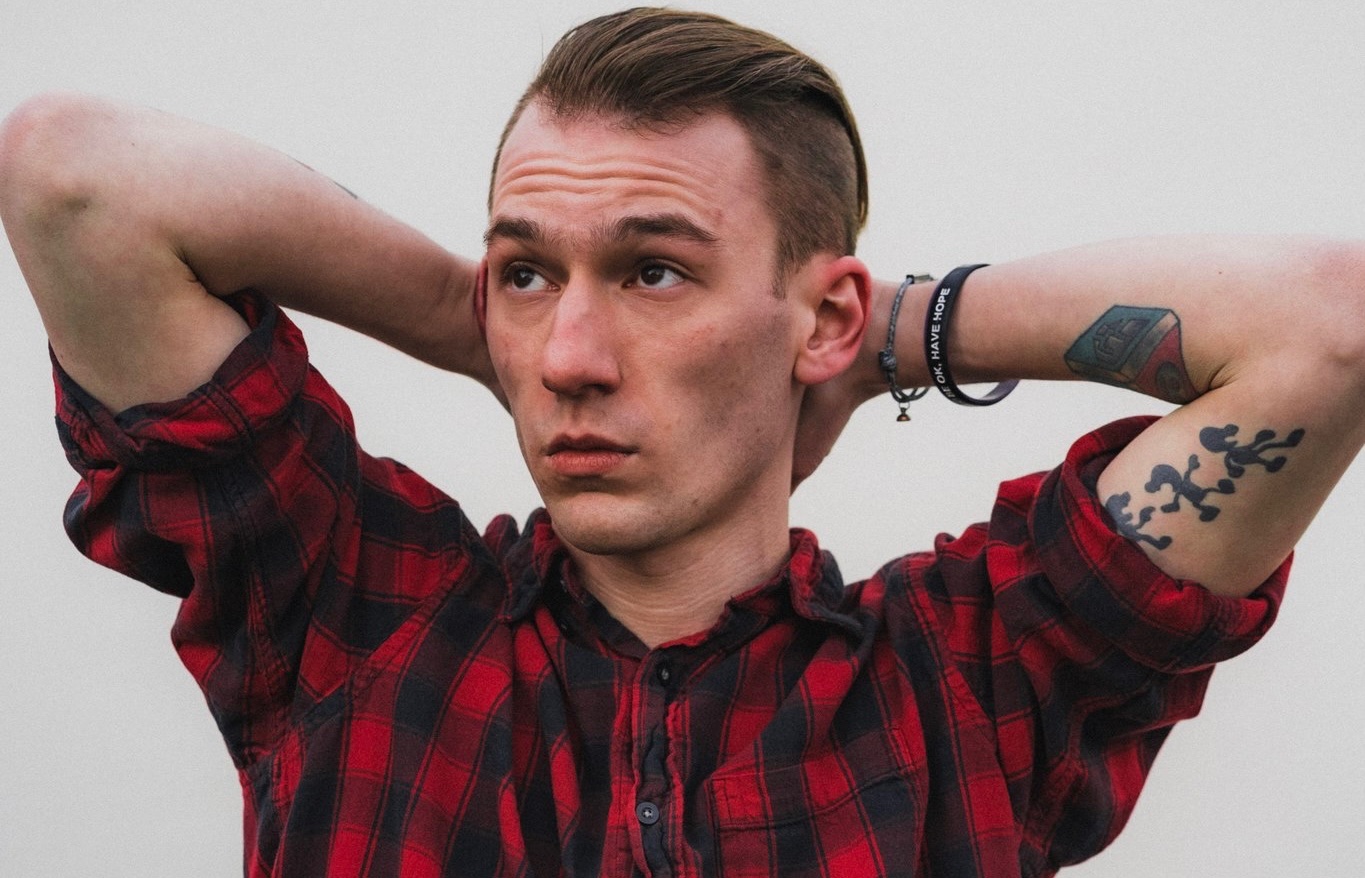 I recently had the opportunity to interview Chris Russo of
Highwind
. We discussed his early interest in music, writing and recording new songs, "Reds & Blues / Never Sitting Pretty", releasing them on cassette, plans for the remainder of the year, and more. Check it out below.
First, thanks for the interview.
Thank you so much for having me! I really appreciate you taking the time to have me feature on Sound In The Signals and talk with me about the new songs.
Can you tell me how you started the project for those who may be unfamiliar? How did you initially become interested in music?
Highwind started out on a whim, more or less. I went to my friend CJ Rarela's place to demo some new songs. I had just left the band I was in at the time, but I still had a lot I wanted to say and songs that I wanted to record. CJ and I were so excited about the songs we were working on, so we said screw it and worked on the first Highwind EP right at his place. That was back in May of 2018. Highwind became my main music project from thereon. It's my way of expressing my thoughts, feelings, emotions, and situations I've been through in the form of pop-rock songs and melodies.
I've been interested in and listening to music for as long as I can remember. I really became interested in songwriting and the idea of being in a band when I was around 16. I had listened to The Dangerous Summer for the first time and was so curious about the alternative rock and pop-punk genres of music after hearing, "The Permanent Rain," for the first time. I was so excited about this style of music and immediately knew that I wanted to write, play, and perform alternative music.
You recently released "Reds & Blues / Never Sitting Pretty". Can you tell me about the writing and recording process?
I wrote both of those songs before the COVID pandemic had been even a thought...probably almost a year before it happened. After going through some personal issues and some changes in the project, I re-tweaked the songs, perfected them, and brought them to Adam Cichocki at Timber Studios in Bayonne. We took a full weekend to put everything we had into recording these two songs, and it's definitely a weekend I'll never forget. We crafted everything about these songs until we were ecstatic about them. It was such a fun, hard-working weekend, and we came out with two songs that I am unbelievably proud of.
You also released a cassette release. Can you tell me how that came together?
I reached out to Gregory over at Solidarity Club Records after a friend recommended the label to me. Gregory was immediately interested in the songs and the idea of a cassette release, even though they had no real idea of who I was or what I was like as an artist. I am so appreciative of Gregory and Shawn for taking a chance on these songs and being willing to work on cassette tapes for them. It was my first time doing a physical release for Highwind, so I really wanted to make this one special.
The cassette has exclusive artwork. Who designed it and why did you decide to do alternate artwork?
The original photos were taken by Kris Khunachak, and the re-edit for the alternative cover was done by Erika Nissen. I wanted to do an alternative cover for two reasons. As I said before, this was my first time doing a physical release for any Highwind tracks, so I wanted to really try to do something to make it unique. I wanted the person picking up a physical copy to really have something special to hold on to, a special piece of Highwind history. The other reason I wanted to do an alternative cover was because there were so many nice photos from the album cover shoot that I loved. My friend SJ modeled for all of our photos, and she did an absolutely amazing job modeling for this photo set. I wanted to make sure that SJ and the aesthetic that she helped create were truly appreciated.
What's coming up for you for the remainder of the year?
I've spent the past year working on the next big Highwind release and putting together all of the content that's going to go along with it. So realistically, the last few months of the year are going to go towards the finishing touches. And I really need to thank fellow musician Dan Smith, multimedia creator Kris Khunachak, and producer Connor Hanson for helping with all of that, because everything we have been working on is truly special. We have a couple of shows lined up for the fall, one of them being Hammerfest in Providence, Rhode Island. That's taking place on Halloween night, and I couldn't be more excited to get back out there and play a show for the first time in almost two years. The other one is a hometown show that I'm really excited to announce real soon.
Thanks for taking the time to answer the questions. Do you have anything else that you would like to add?
I really just want to give the biggest thank you to anyone who has given Highwind or any of my songs the time of day. The fact that there are people out there that truly care about this project means the world to me. So seriously, if you're reading this or listening to my music, or wearing merch, or watching a music video, or clicking the follow button on a social media page, thank you so much for your care and attention. If you don't know who I am or what Highwind is, you can find us on any music streaming site, as well as the usual social media sites like Instagram or Twitter. And lastly, thank you so much for having me!
Follow Highwind:
Follow Sound In The Signals: