5ever - Sound In The Signals Interview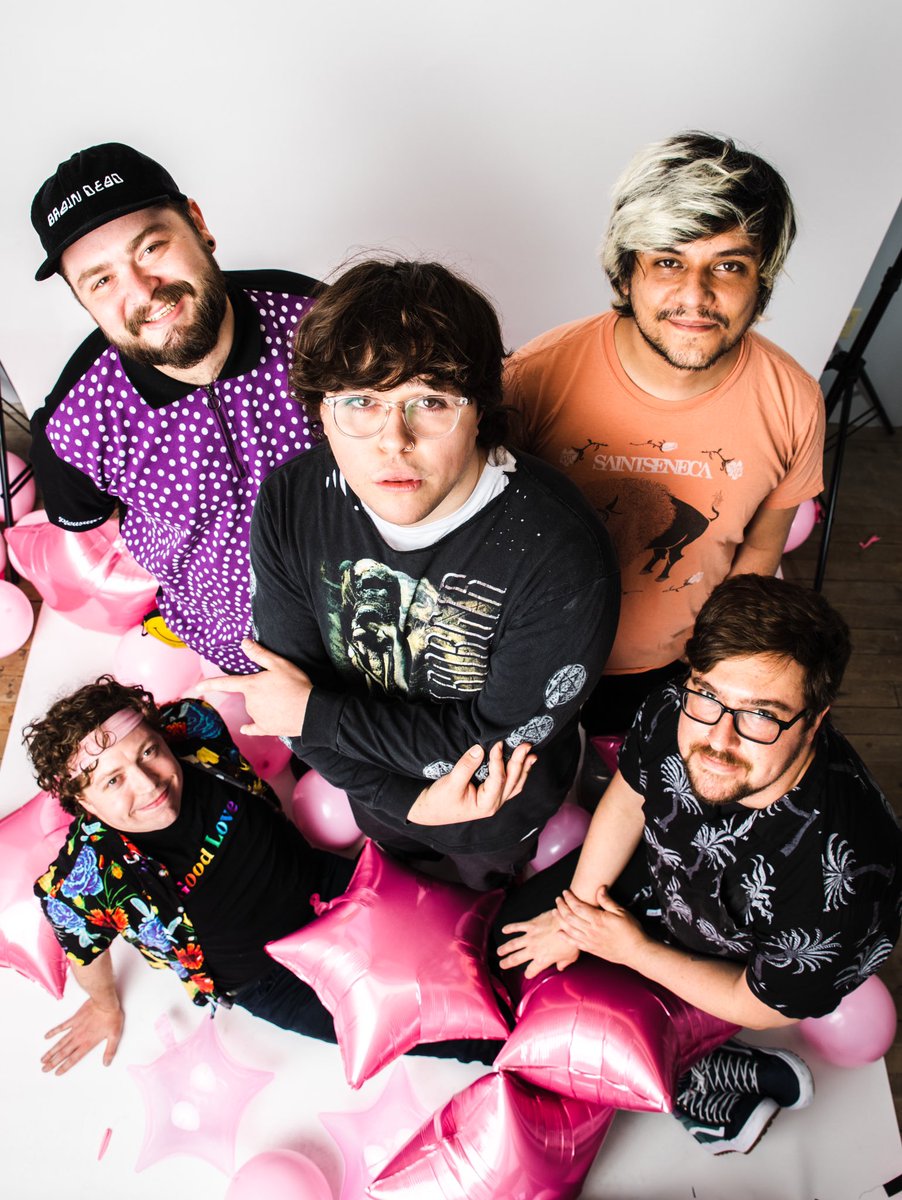 I recently had the opportunity to interview 5ever. We discussed how the band's new EP is like a diary, lyrical inspiration, how nostalgia for the myspace scene influences the band, filming the video for "Champagne", what's next for the band, and more. Check it out below.
First, thanks for the interview.
Thanks for being interested! <5
Your EP 'Forever' came out in September. Have you been pleased with the reaction it's been getting so far?
Absolutely! Especially since the band has only been live for 2 months now. Super excited for our near future.
"Trashpit" is a favorite of mine from the EP. Can you tell me about writing that song both musically and lyrically?
Trashpit is about reflection. The song is a story about growing up with someone who was toxic throughout your whole life & learning how to forgive a person's previously abusive behavior. A lot of the EP is a diary in some ways, I wrote all of the lyrics in the middle of the pandemic. Reflecting was much easier to do, since there wasn't much else we can do sitting inside your house all day.
One thing I really like about the way you rolled out the EP was the imagery and aesthetic of the promotional images and merch that coincides with the EP artwork. Who came up with the idea for that?
When creating the concept of the band, we all agreed our vision was a main element. Everyone in the band is quite nostalgic on the myspace scene core, we basically use that influence and attempt to create a modern approach.
You released a video for "Champagne". What's your favorite moment from the video shoot?
My favorite shots are easily the halloween and New Years shots. I really felt myself in the "bisexual lighting" lol. It was also great to work with Caroline with this video. You can find more of her work
here
.
You recently announced you're playing Fest 19. What can people expect from your set? Do you have any surprises planned?
It's our first show ever!! We plan on rocking as hard as possible, there may be some new songs in the set as well? :0
Thanks for taking the time to answer the questions. Do you have anything else that would like to add?
We have some more amazing gigs to announce before the year ends!! Be on the lookout for that. We hope to rock out even more in 2022!!! <5
Follow 5ever:
Follow Sound In The Signals: