Cherie Amour - Sound In The Signals Interview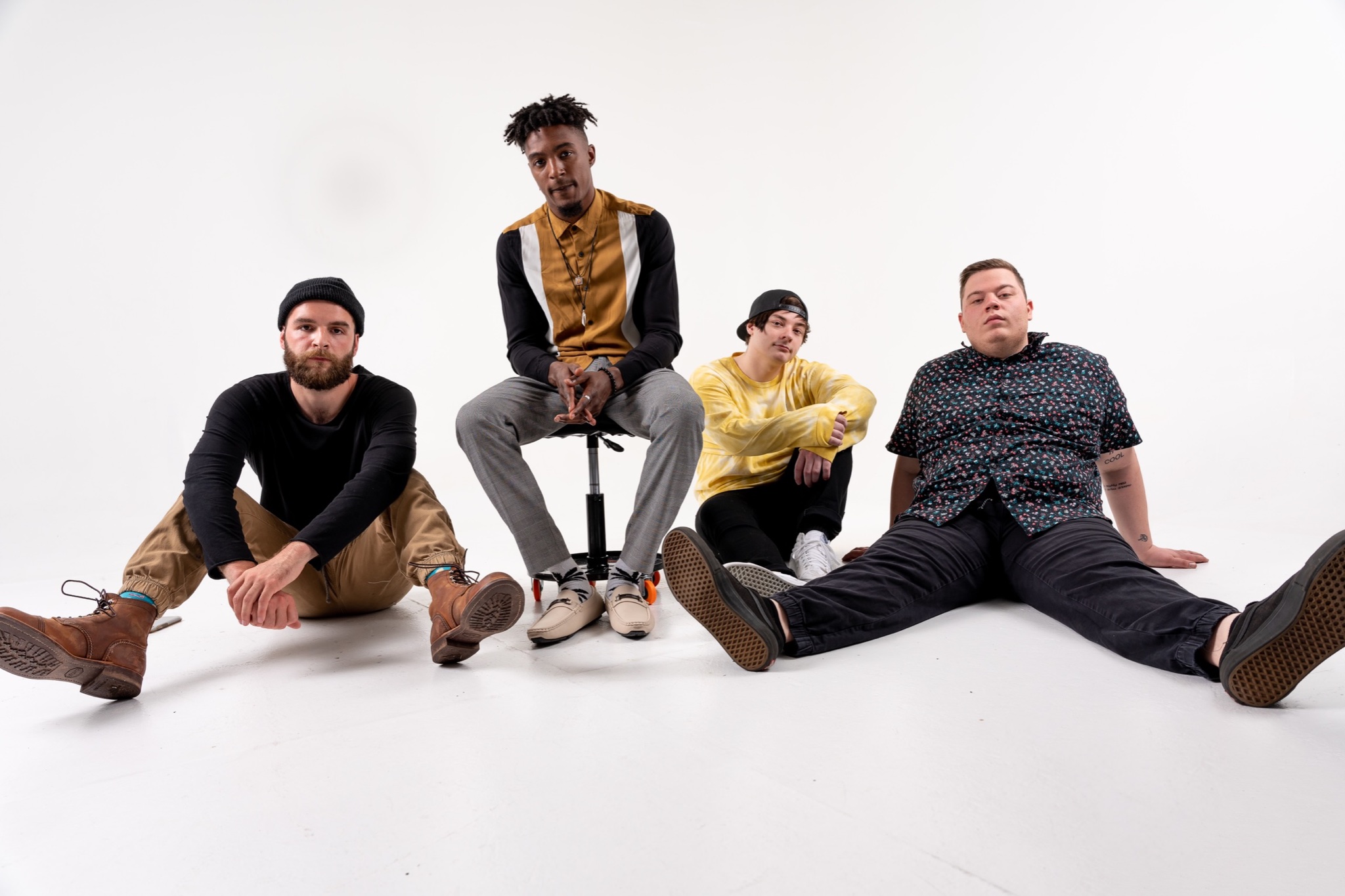 I recently had the opportunity to interview Cherie Amour. We discussed the writing and recording process for new song, "Orlando", the band's favorite musical moments of the song, lyrical inspiration, what nu-punk means to them, signing with Equal Vision Records, and more. Check it out below.
First, thanks for the interview.
No, thank YOU! Means a lot to us, truly.
You recently released your new song, "Orlando". Can you tell me about the writing and recording process for the song?
This song originally started out as one of Casey's older demos before he was in the band. If I remember correctly he demoed some of it in Orlando, FL and that's why it was called Orlando. We thought it would be cool to keep the final song name the same as the demo name.
This song is super special to us because it almost didn't even make it. It was the last song we did in the studio and we did a blind vote out of 3 songs and this one won. It was also cool because we actually finished writing this one in the studio with Alan whereas the others we did a lot of pre-production over the internet because we were in quarantine.
Do you have a favorite musical moment from the song?
Trey- It's probably cliche, but I just love every element of the hook, even down to how it's never the same. The pitched down vocal before the drop and the effects on the high-pitched echo are so dope to me. Really makes the song feel more robotic which ties into the music video.
Ronnie- The whole thing, to be honest. Trey spazzin' at the end really sets it off though.
Brendan- My favorite part is the ending because Trey was really emotional in the studio recording it so it turned out amazing. I also like how we sampled the chorus of the song for the final chorus.
Casey- I'm a big fan of the change in the second chorus that has Trey singing that sexy high note, really hits ya in the loins.
I read that some of the lyrical inspiration was about conflicted relationships and being used. Can you tell us more about the inspiration for the lyrics? Why did you feel like it was an important topic to write about?
Orlando is about a relationship I was in in college. It was kind of an on and off thing over a number of years and sometimes we didn't always do right by each other. We'd take some time apart, but always ended up coming back to each other and there were times where it didn't matter who wronged who, I just wanted us to be happy together again. Obviously the hook really stresses that point but my favorite line ends the second hook, "your infidelity is better than your apathy."
I've seen your band and your new music described as "nu-punk". What does that mean to you and how do you think you fit into that sound?
We're not going to say we invented the term nu-punk, but we will say we've been using it since around 2015 when we were One Life To Lead. Nu-punk to us is not just about the music but it's about the attitude. We just write whatever we want and we aren't afraid to blend everything we love into what we do. We grew up listening to whatever was on MTV, BET, and VH1 so a lot of that has to do with how we write.
You also recently announced that you signed with Equal Vision Records. What made you decide to sign with the label and how has your experience been so far?
Equal Vision has been incredible. From the start even until now as things are going they have shown us nothing but love and have gone above and beyond to get us to where we want to go. They are so passionate about getting our music out to people and really believe in us as artists. We couldn't ask for a better team.
Who are some of your favorite artists or albums, past or present, from Equal Vision?
Trey- Presently: Hail the Sun, Calling All Captains & Young Culture are favorites. I really hope we get to meet everyone in person soon! When it comes to alumni bands, Coheed and Cambria and The Fall of Troy get massive amounts of play in the whip.
Ronnie- I don't really listen to none of these cats. But CAC and Young Culture are some stellar individuals that I can't wait to link up with.
Brendan- Young Culture is SOO SICK. Calling All Captains. Pierce The Veil. Set It Off. Alexisonfire. Chiodos. Truly a stacked label and I pinch myself daily thinking this is a dream.
Casey- *jamming* shoulders by coheed as I'm writing this, actually. Tons of of amazing bands on EV, but As Cities Burn is one of my favorites. I obsessed over "Come Now Sleep" in high school and even got to tour with them and Emery during the same tour that I initially demo'd Orlando on (the irony.) Polyphia is amazing, Alexisonfire is amazing, there's too many to name.
Thanks for taking the time to answer the questions. Do you have anything else that you would like to add?
We're just happy to be here. We have always worked towards this, but never thought we would have such an impact. This is only the beginning so we hope you stick around :)
Follow Cherie Amour:
Follow Sound In The Signals: