Caroline Romano - Sound In The Signals Interview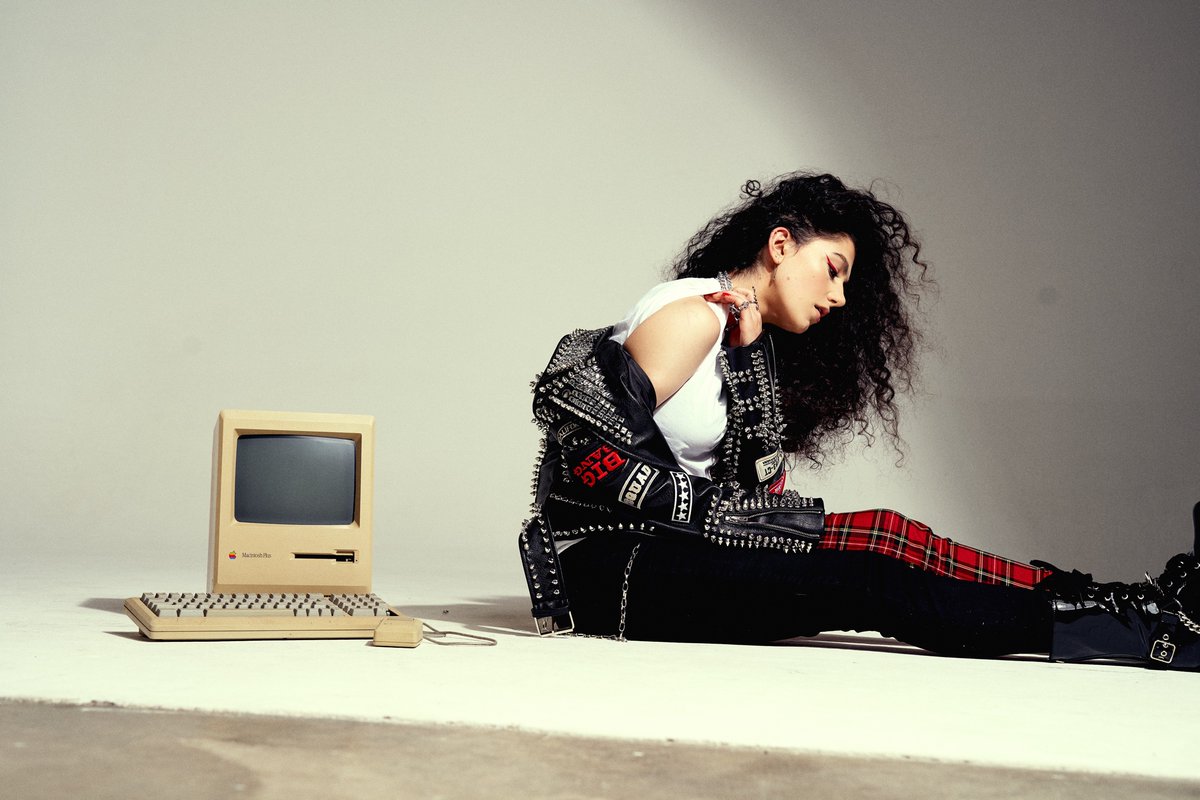 Robert Chavers
I recently had the opportunity to interview Caroline Romano. We discussed how music has always been a driving force for her, why songwriting is so important, musical influences, writing and recording new song, "The Hypothetical", when fans can expect an album, what's next, and more. Check it out below.
Can you tell me how you started playing music and writing songs for those who may be unfamiliar? How did you initially become interested in music?
I can't remember a time where music wasn't a driving force in my life. It's always been my language and one of the few things I felt comfortable and confident with. It's forever been the way through which I've seen the world, even since I was a little kid. I listened to it all the time. I didn't speak much, but I'd sing along to Shania Twain or Taylor Swift in my parent's minivan growing up. Music made me feel loud in a world where I was quiet. I got my first real guitar when I was about 9, but that's not what hooked me. It was songwriting. I would journal nearly every day after school, and by the time I was around 12 and 13, I was putting those journal entries to melodies on my guitar. Songwriting was and always will be my vice, my addiction, my obsession. There was no stopping my passion for this from the moment I wrote my first song.
I like your sound. How did you develop it? Who are some of your biggest influences?
Thank you! I feel like my sound is just an eclectic jumble of everything I love. It's a lot of words and a lot of dynamics and as many instruments as possible. It's punk pop music with folk lyrics. I just write what I like. I write what I know. It takes trial and error with songwriting, and even more trial and error in figuring out how you want those songs produced. But, when it's right, you know it from the first note. When it's right, it's so right. Some of my biggest influences are Queen, Noah Kahan, Taylor Swift, YUNGBLUD, Bo Burnham, and Jon Bellion.
Your new song, "The Hypothetical" recently came out. Tell us more about the writing and recording process for the song.
"The Hypothetical" was a really fun song to write because I got to write it with my friends. I wrote this song with Michael and Chuckie Aiello, and it never feels like we're writing a song when we work together. It's like we're hanging out and talking about life, and somehow or another we get a song at the end of it. We all know my aversion to reality and its limitations, so Michael thought it would be cool for me to create my own little "hypothetical" world for a song. I yelled the song into a microphone at the end of the day, and after hearing that demo, we all knew "The Hypothetical" was something special.
What was your inspiration, both lyrically and musically, for it?
Lyrically, I wanted the song to feel as fast paced and out of sorts and crazy as the thoughts that run through our heads when we're infatuated with something. I wanted to write about those scenarios we make up in our brains about a crush or that cute guy at the grocery store, or any number of subjects we often get carried away with. It's that borderline state of psychosis that you have to shake yourself out of but don't want to. Musically, I wanted this song to sound like a Machine Gun Kelly and Charli XCX collaboration. I think we accomplished that goal.
Do you have a favorite lyric or musical moment from your new song?
I love the line "it's a mad world, so play your part." It's a striking and pretty line, but it's cruel and true all the same. It's like that twinge or reality peaking through the fantasy of the lyrics in this song. I love it.
What's next for you?
Lots of new music! I plan on releasing more music in the remainder of this year than I have in prior years combined. I'm putting out an album at the beginning of 2022, and I'm so excited to finally share what feels like a tremendous part of myself through that project. I'm also excited to play live shows again. So much is in store, and I can't wait for it all.
Thanks for taking the time to answer the questions. Do you have anything else that you would like to add?
Thank you! I guess the only other thing I'd like to say is to stay tuned for what's coming. Lots of noise is about to happen, and we're just getting started.
Follow Caroline Romano:
Follow Sound In The Signals: