Summer Years - Sound In The Signals Interview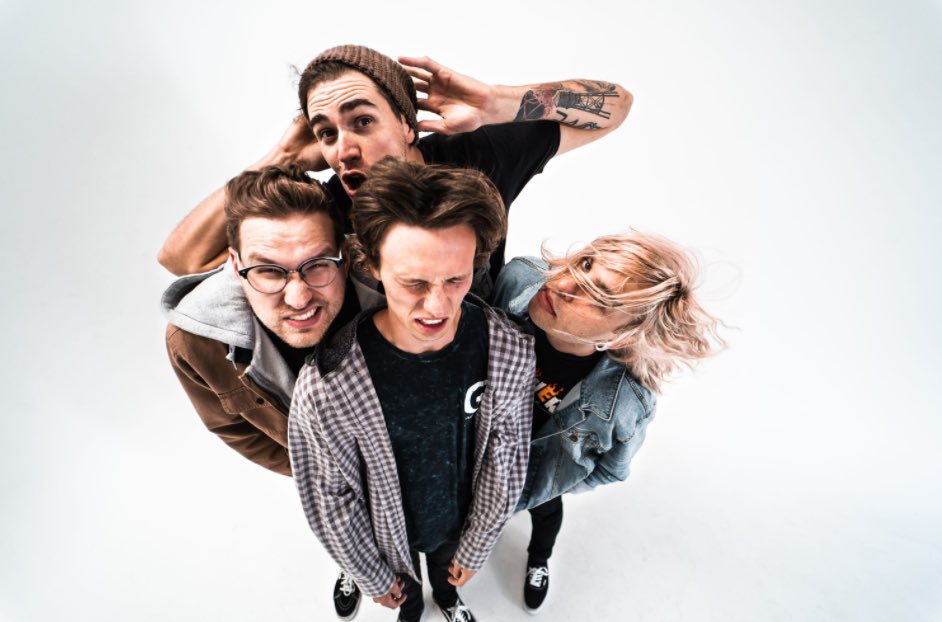 I recently had the opportunity to interview Nick Lanari, lead singer and guitarist, of Summer Years. We discussed early interest in music, how the band got together, writing and recording their upcoming song, "This Light", why you should live your best life today, why melody is important to music, details about their upcoming EP, and more. Check it out below.
First, thanks for the interview.
It's our pleasure! It's always great to talk about music.
Can you tell me how you got together and formed the band for those who may be unfamiliar? How did you initially become interested in music?
I definitely always wanted to play the electric guitar. I would sneak into my older brother's room and pluck on his guitar, and then listen to his Blink, New Found Glory and so many other CDs he had lying around. I dreamed all day of doing exactly this, never thought I would make it this far, but here we are.
Summer Years formed as a result of several forces coming together (maybe in some kind of cosmic coincidence?). Isaac & myself (Nick) were in a band together for years, Mike has toured the US & Canada as a one man band for the better part of a decade and Noah has been a part of bands and his own projects for his whole musical life as well. Basically Isaac and myself were asked to play a show at Soma with who I would later discover to be Mike Liorti. It was a great night that led into him crashing on my couch, jamming, many more shows and touring haha. Noah was a co-worker of mine at the time at a music school where we were both instructors. I'll never forget how Noah said plainly to me that he wanted in. I asked, can you play guitar & keyboard? He said yes, and I said "Ok great"! Since then we've gone on tours, written and recorded an EP, been fortunate enough to sign with a wonderful label (Enci Records).
Your new single, "This Light" comes out in July. Can you tell me about writing and recording the song?
This Light is about the idea that it's not too late to pursue what you have always dreamed of, and battling the idea of 'I'll start working toward it tomorrow' but tomorrow never seems to come. Live your best life now. Today. Find your way to thrive. Failure is not eternal, pain is not eternal, your past doesn't define you, you can't live there forever.
Why did you choose the song as the first single for your upcoming EP?
Of the songs I've written, This Light is one of my proudest. It captures what I really wanted to express both with my pen and my instrument. I think that's the kind of feeling I want to always chase.
It's a good introduction to what Summer Years is about, making a soundtrack that will make navigating each day, moment & challenge more possible than it was before.
You've talked about your music having a lot of melody. Why is that so important to you with your songwriting?
Well, I would say I definitely try my best to be melodic haha. Melody in music is everything to me. If you listen to piano music or great rock songs, you will know that if the melody is really really good, it doesn't even require accompaniment. It's just that good.
If a truly fantastic melody is met with pensive, charming or even amusing lyrics: it has so much magic nothing can stop it.
What can you tell me about the EP in terms of sound, track listing, release date, etc.?
The EP is titled "You can't live there forever". 6 tracks total; I would say it has a couple more pensive songs and some lighter more levity inducing songs, it concludes with a ballad titled Small World that I think is really special.
Thanks for taking the time to answer the questions. Do you have anything else that you would like to add?
Totally! I love doing this kind of stuff. Hopefully we get to play on the east coast sometime soon! I'm really looking forward to touring again and playing these songs!
Follow Summer Years:
Follow Sound In The Signals: