Settle Your Scores - Sound In The Signals Interview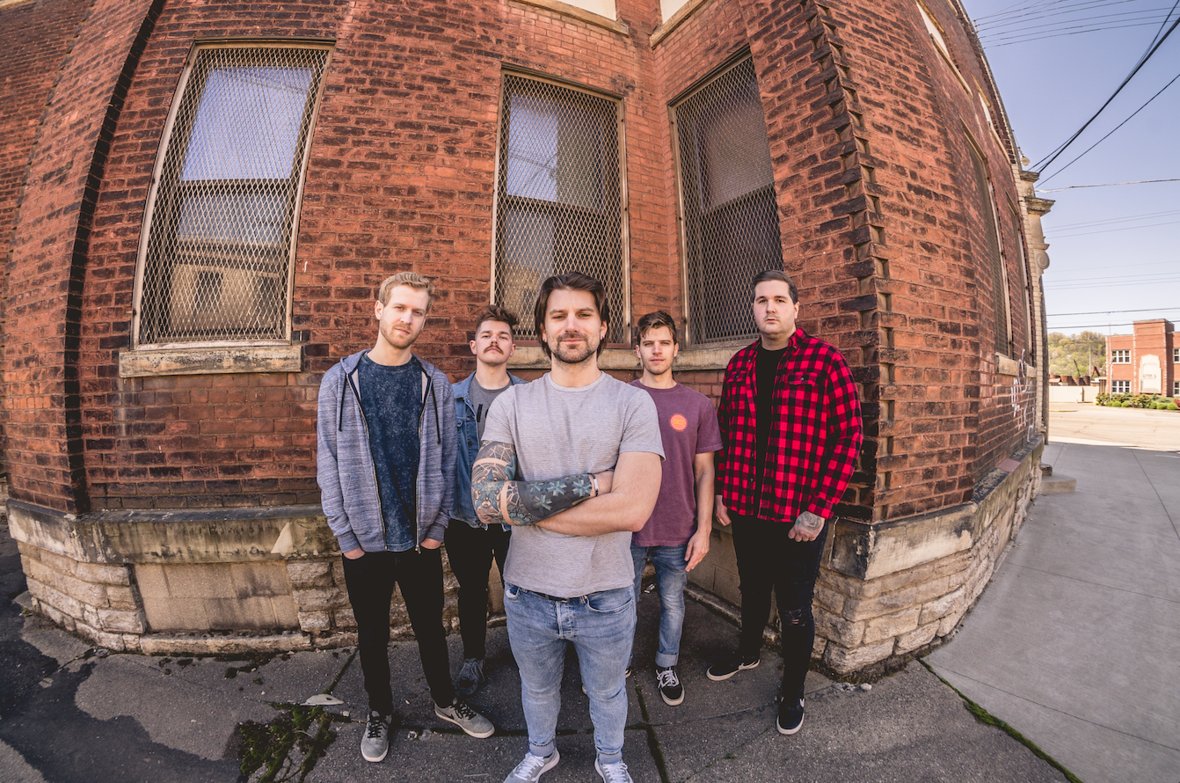 I recently had the opportunity to interview Ricky Uhlenbrock of
Settle Your Scores
. We discussed signing with Mutant League Records, writing and recording their new song, "1999", lyrical inspiration, the challenges of filming music videos, what's next for the band, and more. Check it out below.
First, thanks for the interview.
Of course, thanks for having us.
You recently announced that you signed with Mutant League Records. How did it work out for you to sign with them and what has the experience been like so far?
It was a pretty straightforward process. We were working on new music and floated a couple of the songs around to different people. MLR's way of doing things stood out to us and the rest is history. So far it's been a very positive experience and we're really excited to be partnering with them.
You also recently released the video for your new song, "1999". Can you tell me about writing the song and what the recording experience was like?
I wrote that song back in 2018. Probably even started it before then. I remember coming up with the little verse riff and immediately thinking it sounded very early 2000s, like something you'd hear on an American Pie soundtrack. Most of the song came together pretty quickly, but for the longest time I just couldn't get the chorus right. I scrapped and completely rewrote the chorus several times before I finally came up with the "1999" hook and as soon as that happened everything just clicked. It felt like pulling teeth at the time, but I ended up with one of the best hooks I've ever written so I'll count it as a win.
We recorded it (and a couple other songs) about a year later with Nick Ingram. Due to scheduling issues, we recorded all of the instruments and then went back and did all of the vocals like 3-4 weeks later. It was kind of a strange workflow for us, but it ended up working out pretty well because during those in between weeks I came up with a bunch of cool ideas for production, layers, and harmonies that I think added a lot to the songs. If we would've done everything back-to-back the songs might've sounded a bit different.
I really like the lyrics. What was the inspiration for them and what about the year 1999 made it so special and significant to you?
Every song is different, but typically when I write I'll come up with the instrumentals first and sort of let them lead me to what the song should be about. This one was very heavily influenced by early 2000s pop-punk, so as soon as I started writing it I knew I wanted it to be a super nostalgic song about wanting to be a kid again. The 1999 bit came later. It was a good year but the main reason for picking it is that it's just so phonetically pleasing. The alliteration and repetitive nature is perfect for hook writing. So if I'm being completely honest, the sound and the inspiration for the song is probably closer to, let's say 2003, but that doesn't sound nearly as good, does it?
Now that I think about it, 1999 was probably the year that I got into music. Back before Spotify generated custom playlists for you, we let radio stations decide what we heard. I have vivid memories of listening to the radio with my sister, sitting through hours of pop stars and boy bands, just to hear "All Star" and "All the Small Things". Those were really the first two songs that I loved and they helped propel me down this spiraling path of rock and roll. So naturally I had to give them a nod in the second verse.
The video is really interesting. Who came up with the concept for it?
I think making music videos is the most difficult aspect of being in a band for us. Writing and recording music is when we are really in our element, but when it comes time to make a video we usually struggle. We always come up with all these wild, cool ideas and then it's like, okay but what can we actually pull off with our budget and resources? We tossed around a lot of ideas for 1999, all highlighting the nostalgia of that time period, but never really settled on anything. One day, I finally sat down and came up with the initial concept for the video and then we all got together and sort of fleshed it out. We shot it over two days with Threshold Productions and Brian did a great job of helping us bring our vision to your screen. Overall, it was a fun video to shoot and smashing a room full of office supplies was a very cathartic experience.
Can we expect more new music this year?
Absolutely. Anyone who follows us closely on social media knows we've been talking about new music for quite a while now. It took wayyy longer than we expected and COVID certainly didn't help things, but we are back in full force and there is a lot more to come very soon, so stay tuned!
Thanks for taking the time to answer the questions. Do you have anything else that you would like to add?
We've been working very hard for a very long time and we're really excited to finally share our efforts with the world. I'd love to say more but for the time being I'll have to leave it at this. Keep your eyes peeled. I think you will really enjoy what we have in store.
Follow Settle Your Scores:
Follow Sound In The Signals: