WRTHLESS - Sound In The Signals Interview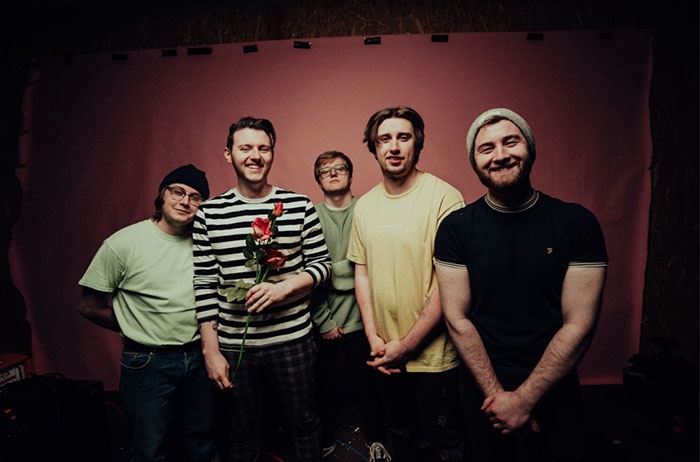 I recently had the opportunity to interview Stuart and Jordan of Glasgow, Scotland pop-punk band, WRTHLESS. We discussed the writing and recording process for their new song, "Dislike", filming a video for the song, songwriting, working with Luke Bovill, what's next for the band, and more. Check it out below.
First, thanks for the interview.
Thank you for having us!
You just released your new song, "Dislike". What was the writing and recording process like for the song?
This was a different approach to what we were used to as this was one of the first songs we had the pleasure of writing alongside Connor. He had a lot of ideas, and I think we found it difficult songwriting wise to work together at first but once we broke through that we found we had something real special.
You've said that "Dislike" is one of the first songs you wrote when your guitarist, Connor joined the band. What has he brought to the songwriting process?
Connor has totally changed our game and attitude when it comes to songwriting, he has such a fresh approach, and literally everything he has brought has helped us all grow together as songwriters.
You also released a video for "Dislike". It looks like you had a lot of fun making it. Who came up with the concept and directed the video? What is your favorite moment of the video?
We never really had much of a concept when it came to the video for dislike, we just knew we wanted a fast paced and fun video to look at. We managed to reach out to Marc Sharp, who helped direct and film the whole thing. We literally wouldn't have been able to do this without him. There's a lot of favourite moments I think individually with this video, one for me would have to be that bottle of water in Jamie's face.
You've had the chance to work with Luke Bovill. What was it like working with him and what do you think he added to the music?
Working with Luke has been great for us as a band, he's from a pop punk background and he's the first person we've worked with when it comes to recording that truly gets what we are about and what we are trying to do. He has so many great ideas and helps get the best out of us, I think we'll be working with him a lot in the future.
Do you think we'll hear more music from you this year? Is there any chance that we'll hear an EP or album?
Yes, we have big plans for the year and already have made headway with recording a bunch of songs. We haven't made a decision on what to do with them just yet, that will no doubt come to us very soon. But yes we do have plans to release a lot more music this year.
Is there any chance that we'll see any of your music released on vinyl or cassette any time soon?
We actually had cassettes available about a year ago. I think it's something we'd love to maybe try get into selling and using to promote our music. I'm not too sure if it'll happen anytime soon but I can see it happen at some point, especially vinyl!
Thanks for taking the time to answer the questions. Do you have anything else that you would like to add?
We'd just like to say thanks for taking the time to reach out to us, we really appreciate it. Stream Dislike everywhere now! And keep an eye out as we might be announcing some new music in the coming months.
Follow WRTHLESS:
Follow Sound In The Signals: