We Were Sharks - Sound In The Signals Interview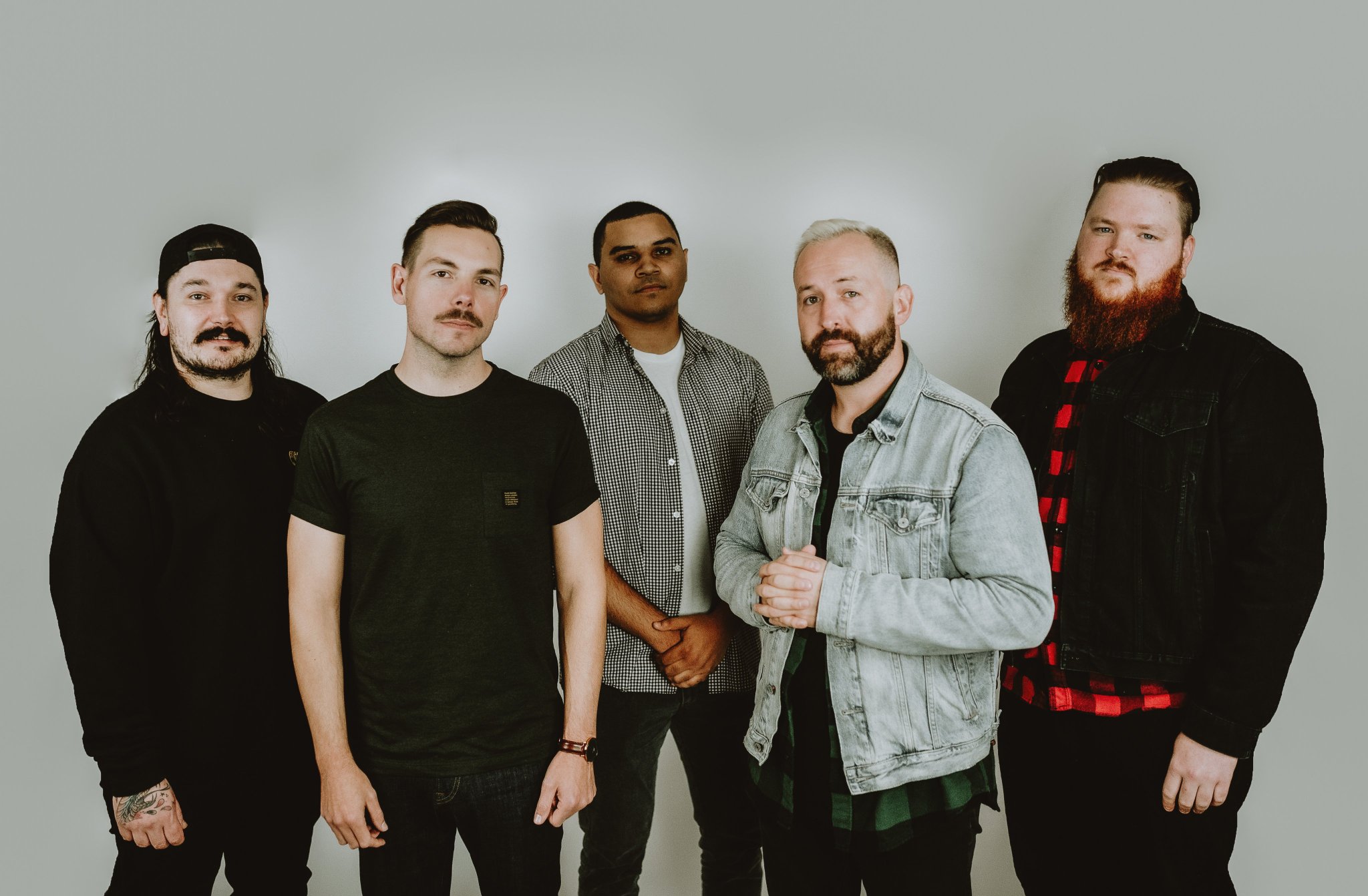 I recently had the opportunity to interview We Were Sharks. We discussed writing and recording their upcoming album, 'New Low', how the process was a bit different from the way they usually write, how new song, "Problems" showcases their growth, the song they're most excited for fans to hear from the album, vinyl details, and more. Check it out below.
First, thanks for the interview.
Thanks for having us, glad to take the time and answer a few Q's with ya'll.
You recently announced your new album 'New Low'. Can you tell me about the writing and recording process for the album?
We went about writing this record a little different than any of our past releases. Usually, we get into a room and hammer out ideas. We would normally pull together a collection of songs that start and end in a way that we're happy with. Then we would bring them to a studio and work them out with a producer. With our last release, 'Lost Touch', we worked with our long time pal Sam Guiana as well as Paul Marc Rosseau from Silverstein. This time around, PMR wanted to work from the ground floor and we wrote with him. So, we entered the studio with bits, pieces and ideas, but nothing complete. Between the six of us, we worked on them together, organically. We took the time to discuss each part, their themes and what we were trying to accomplish with each song.
We had the opportunity to record most of it with our old pal Dean Hadjichristou in our hometown of Ottawa. When we first started out, we recorded everything with Dean. He went on to record some great artists such as Four Year Strong, Parkway Drive and Protest the Hero to name a few.
Sam came back to produce and we got to record drums with him at his studio in Toronto. We have a great honest relationship with him and he really know how to get the best out of us.
Did you try anything new this time around with the writing or recording?
Like I had mentioned, we went about writing this record completely different. However, the recording process was more of the same.
"Problems" is the new single from the album. Why did you pick this song as a single?
"Problems" is a little different than most of the songs we've released as singles in the past. We worked really hard to go bigger, harder and smarter on this new record and felt that "Problems" really showcased our growth. The song showcases a lot of our influences that we never have shown in the past – there's an R&B flow to the vocals, there's pop sensibility, and it's still dynamic and hits with high energy.
I really like the song. How far into the writing process for the album were you when you wrote this song? Did you immediately know it was going to be the single?
I think this may have been the 5th song we were working on. If I remember, the main riff started out with a much different rhythm and feel. It was almost more indie driven in the same vein as the later Fireworks albums. We really liked the chords and worked on them in different ways and eventually ended up where the song is now.
From the get-go, Randy was pretty motivated to make sure this was a single. Just about any song on the record could have been a single and we would have been stoked on it. But, I remember listening to the masters for the first time in my car. It was a sunny day and I had the windows down and the album on blast. When that chorus hit, I knew it had to be one of the album's singles.
Do you have a song from the album that you're most excited for people to hear? Why?
I'm most excited for people to hear our song 'Over this'. Its sound is pretty similar to 'Problems', but it goes even harder, is super dynamic and has a lot of high energy in the chorus. Listening to it makes me air guitar and do some major air kicks.
Have you been pleased with the response from listeners to "Problems" so far?
Extremely! I felt like we were nervous about what this would sound like to those who have known about us since day one. But, the response and feedback has been really awesome!
The vinyl details look really neat. Can you tell me about the vinyl pressing and the choose your own cover option for it?
We worked with Jason Zeimet on the album layout. He was passionate about the product and his work really showed that. We came up with the idea of having a different photo represent each song. The same way that each of us had a different favourite photo, we felt that those who buy the record may feel the same way too. So, we allowed the main photo that represents the album become objective. The album comes with the photo that spoke to us. However, it can easily be replaced with the photo that best represents the album for someone else.
Thanks for taking the time to answer the questions. Do you have anything else that you would like to add?
Thank you to everyone who's checked out our singles so far. Thanks for any of you who've stuck with us through this journey. If you haven't pre-ordered our new album yet, get out there and get it! There's fun stuff in there and we all worked really hard to put together something very special.
We hope everyone is being safe out there and we're excited for when we can all get together again!
Follow We Were Sharks:
Follow Sound In The Signals: