Flight Club - Sound In The Signals Interview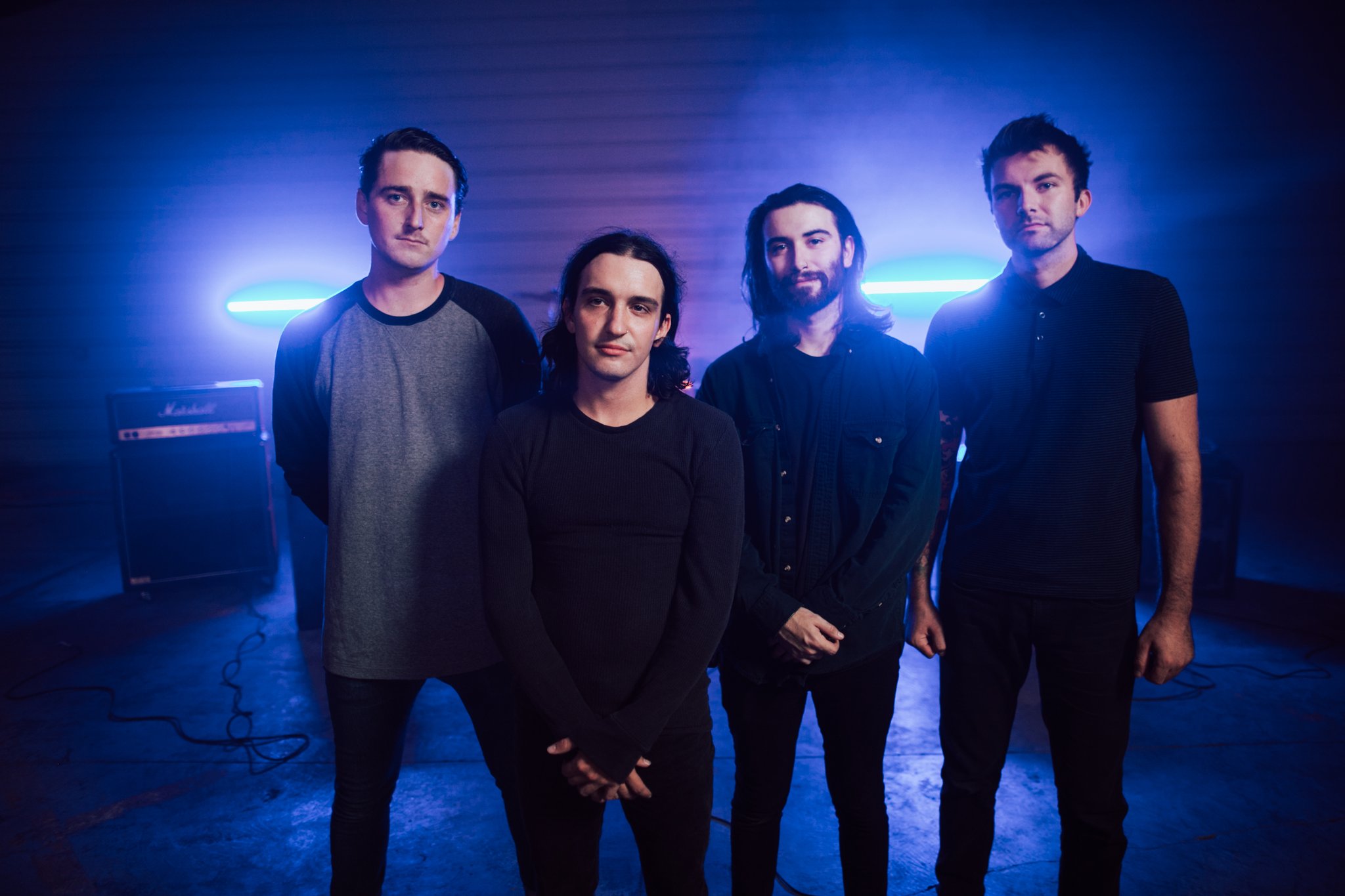 I recently had the opportunity to interview Flight Club ahead of the release of their new song, "
Come Back
", which is out now. We discussed the band's early interest in music, their songwriting process, inspiration behind merch designs, what they've been working on, and more. Check it out below.
First, thanks for the interview.
Thanks for having us!
Can you tell me how you got together and formed the band for those who may be unfamiliar? How did you initially become interested in music?
Flight Club was originally founded by Sam. He and some friends started the band in their hometown of Amherst Virginia. When he moved to Richmond to attend school he and Charlie met. Once the need came up for a new bass player and drummer, Alex and Harry joined and filled the spots respectively! Alex is Charlie's cousin and they grew up wanting to be in a band together. Harry worked on Warped Tour the same years that Sam and Charlie did and once we realized the connection he was a sure-fire fit.
Most of our parents were musicians as well so we grew up in households with music. So whether we were trying to play instruments yet or just hanging out music was never far from any of us. It only seemed fitting to try to make a career of it!
You just released your new song on March 12th. What can you tell me about it?
Come Back is a song about loss. I wrote the lyrics and basic structure after losing two of my friends to suicide. It was a painfully sobering time and the song is a result of myself going through the range of emotions that loss brings on. From denial and disbelief to desperation, anger, and ultimately acceptance.
What's your songwriting process generally like? Do you start with lyrics or music first?
All four of us in the band like to have a hand in the songwriting so it's always different. Sometimes a member will bring full-fledged songs to the table, sometimes it's just a guitar riff, sometimes it's just a single song lyric we think would be cool and we base the entire mood around that and watch it grow.
Recently, with this last studio experience, we sat down with our producer, Will Beasley, and completely stripped down the songs to their most basic ideas and reshaped them from the ground up. A majority of the time it was starting with the music and we would go back over and refine the vocals after the structure of the song was complete.
Can we expect more new music this year? Is there any chance that we'll hear an EP or album?
We've been working on something special over the course of this last year and despite the setbacks that COVID brought on, we'll have something great to share soon.
You recently dropped some new merch items. What was the inspiration and concept for the designs?
We like to give each of our releases its moment in the spotlight. When we dropped our last single, Dust Bunny, the items reflected the mood of the song and even some of the elements of the single artwork. Other times we just get a random idea and go "oh I'd wear that" so we put it on a shirt!
Thanks for taking the time to answer the questions. Do you have anything else that you would like to add?
Nearly one in five U.S. adults live with a mental illness (51.5 million in 2019) yet there is still a stigma surrounding mental health preventing open communication. Look for signs that your loved ones may need support. Reach out to someone if you feel you are in distress. It's ok to not be ok. Use the following resources if you or a loved one are struggling.
We would also like to thank everyone who's stuck with us for the last few years. This last collection of songs we've been releasing with music videos have been a blast to make and we hope you're having a great time listening and watching what we've been working on. Come Back is out now on all streaming platforms and it has an accompanying music video on Open Your Ears Records YouTube page. Since we can't play these songs for you live right now it would mean the world if you could give them a like or share on whatever platform you prefer.
Thank you!
Follow Flight Club:
Follow Sound In The Signals: