Last Letters - Sound In The Signals Interview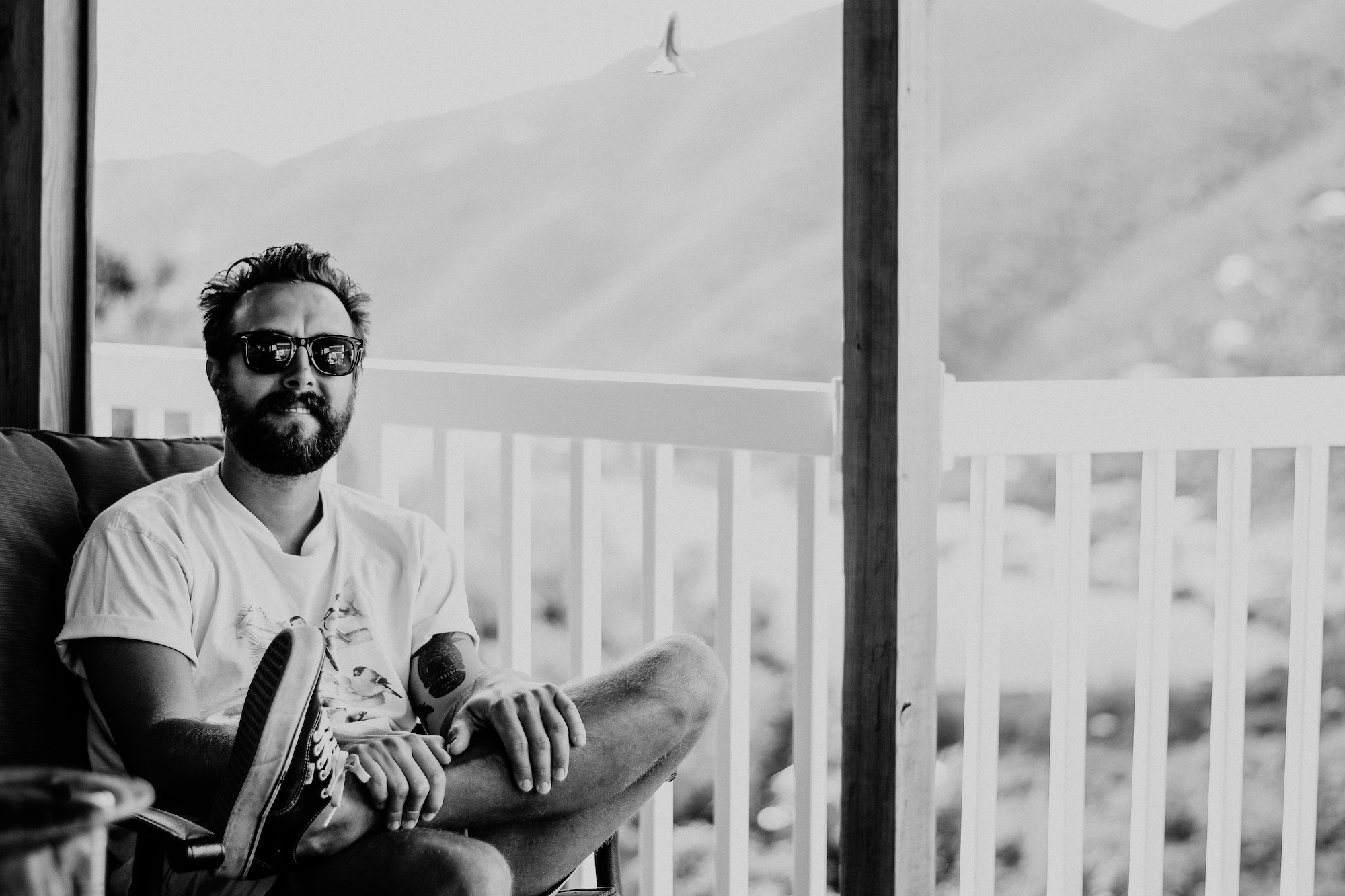 I recently had the opportunity to interview Charlie Iwuc of pop/punk band, Last Letters. We discussed his acoustic version of "I Love You, Amy Smart", how the golden era of pop/punk influenced him, his favorite albums from that time, what's next, and more. Check it out below.
First, thanks for the interview.
Thanks for having me!
You just released the acoustic version of "I Love You, Amy Smart". I have to be honest, this song is one of my favorites I've heard so far this year. Why did you choose to do an acoustic version of the song?
Thanks for listening, and I'm stoked you're enjoying it. Most bands release an acoustic version of their popular songs, so I just followed that trend to keep the momentum going. But what I really should've done is release a country version. That would've really thrown some people off, maybe gained a little bit more of a fanbase haha. Kind of like how the band Lit went FULL country… Once shows start back up, I'm going to need ways to get the crowd's attention other than playing blink knockoffs.
The song draws inspiration from the golden era of pop/punk and you had a wink to the blink-182 pill logo on the single artwork. What about that era influenced you?
Yea… I hope I don't get sued for that. It's a wink, it's a nod, it's an homage, it's whatever. Obviously the pop/punk kids on the internet still love that golden era of the genre so I served it to them on a golden platter. Surprisingly, the OG blink fans have been giving me super positive feedback, and the newer fans (Neighborhoods to Nine) tend to say it's shit and dissect the songs right in front of me, which I thoroughly enjoy. Honestly, I thought it'd be the other way around. I think we've all been internet trolls at some point. I need to add that the late Jerry Finn, single handedly, influenced me the most. Absolute genius producer.
Who do you think has the best discographies from that golden era of pop/punk and what are a few of your essential albums?
Damn, so many from that time that I love revisiting. Not going to lie, I wish TRL was still a thing. It put all these bands on the forefront and when they were in Times Square promoting their album, I'd be so pumped to catch them when they played Boston or Providence. The essential albums are most definitely Take Off Your Pants And Jacket, Sticks and Stones, All Killer No Filler, Say It Like You Mean It, So Long, Astoria, From Here to Infirmary, What It Is To Burn, Open Your Eyes, A Place In The Sun. Man, the list goes on and on. I'm missing a shit ton but oh well, don't hate me. Wait, I'm adding Sing the Sorrow. Even though it's not pop/punk, it's essential.
You jokingly said this is a song "critics are saying sounds like a whiny 'American Pie' soundtrack b-side". What scene during the movie would it play in if you could pick one?
The webcam stream with Nadia, obvs.
This song feels like a special one for you. I know you've been pursuing the project for a while and have had some variations in your sound. What's next? Will we hear more songs in this vein?
Definitely going to hear a few more in this vein. They're fun as fuck to write, but I guess the new ones won't be as blatantly blink. I've got a few catchy choruses I'm ironing out, sampling hip hop beats, adding obnoxious synths. It'll be cool... I think. Also, hoping to collab with a few friends and feature some fun guests vocals from the scene.
I read you produce and record everything. What's the writing and recording process like that you generally use?
My favorite ideas usually come to me in the shower. I'll come up with a melody, sit down with my acoustic, and record a voice memo; all in the shower. Over the years I feel like I'm becoming a stronger vocalist, but then every time I spend a day tracking vocals, I die. I'll usually go on vocal rest for a day after that, and edit my takes so that it sounds presentable. I absolutely love recording though, I'm not complaining.
The pop/emo/punk genre has a lot of great newer bands as well. Do you feel like the genre may be making a comeback? If so, who do you think are the artists people should be listening to right now?
I mean, Machine Gun Kelly switched genres and put out a pop/punk album with the GOAT Travis Barker, and it's selling like crazy. Those two are doing God's work for all the smaller bands in the scene, giving them hope. When shows come back, I think this genre is coming back with them. Even Avril is putting out pop/punk songs again. What year is it?! And I wouldn't be surprised if Katy Perry did the same to fit in. I've been keeping a close eye on Stand Atlantic; they're crushing it. I've been jamming their latest often. Parker Cannon's latest project No Pressure is an absolute pleasure to listen to as well; a 9½ minute long punch to the face. And I need to mention my buddies in American Thrills. Their EP is so solid and I know they've got more in the works. Go listen!
Thanks for taking the time to answer the questions. Do you have anything else that you would like to add?
Just need to say thanks to the new listeners. Shooting for another release this spring, so follow me on the socials and all that crap if you want to stay in the loop. Much love!
Follow Last Letters:
Follow Sound In The Signals: