Space Cadet - Sound In The Signals Interview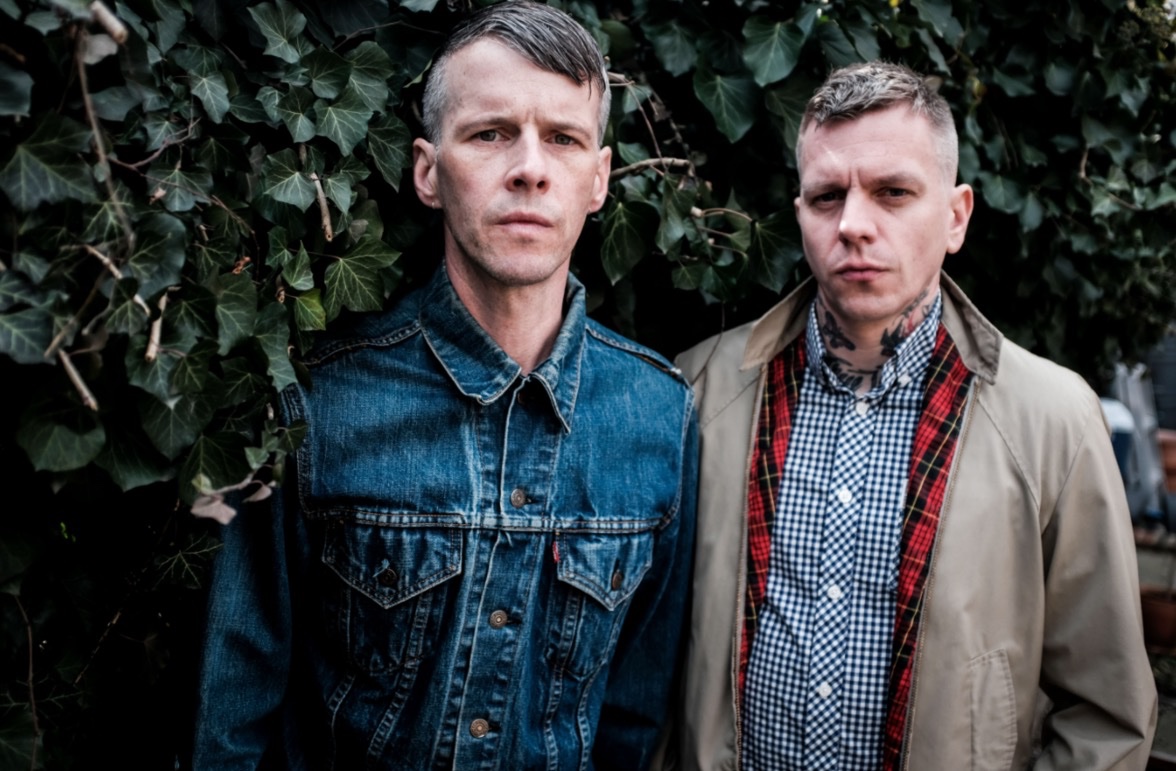 I recently had the opportunity to interview Matt, the guitarist and vocalist of Space Cadet. We discussed how Dave and Matt went from The Explosion to Space Cadet, their new song "Forever For A While", recording their upcoming album, and more. Check it out below.
First, thanks for the interview.
Thank you! Glad to do it.
For anyone unfamiliar, you both used to be in the band The Explosion. How did you get together and decide to form this new project?
It all started with Forever For A While, actually. It was pretty different than other stuff I'd been working on and wasn't sure exactly where it would live. Dave's a great sounding board and I sent it to him with the working title "Space Cadet" just to see what he thought. He was stoked and said something like, "dude, we have to do a project called Space Cadet." Coincidentally, Dave had a song in the same vein already written called "Bad Luck". So, we had two songs and a band name and just ran with it.
What made you want to work with each other again?
Dave and I been friends for a long time, we're like brothers and I don't think we'd ever not want to work together. We'd gotten very nerdy about pedals and effects and needed a way to channel that energy. Space Cadet kind of became our clubhouse for that stuff.
You just released your new song "Forever For A While". Can you tell me about writing the song?
I'm a big believer in the idea that anything can be a song if you let it, and Forever For A While is a definitely product of that thinking. I was playing a simple four-note lead line one morning, more to mess around with some guitar tones than anything else. I immediately started humming a melody over the riff, which doesn't always happen. Sometimes you have one of the pieces – a riff, a melody, whatever – but I suddenly had two. I easily could've brushed it off, especially because I hadn't intended on writing, but it seemed like it wanted to be a song, so I indulged it. By the end of the day, I had all the parts and melodies recorded as a demo. The song was kind of an accident and I'm not totally sure where it came from. Also, it takes me like 1,000 years to write lyrics, so it wasn't 100% done for a little while.
Has your songwriting changed very much since The Explosion days?
The short answer is yes, but it's a tough to respond with any real objectivity. I think, to some extent, songs are written on a subconscious level; you write what comes naturally and there's bound to be some similarity in whatever you do. But I don't think Lion On A Leash sounds like anything we did with The Explosion. The biggest difference is probably in production and approach. While our musical influences haven't changed much, our tools for writing music have. The record is full of reverb, fuzz and chorus pedals. Those (or any) effects obviously serve a practical sonic purpose, but they can also be a source of inspiration. A lot of the record was written by allowing those sounds to lead the way a bit; play some weird thing and see where it goes.
Your new album, 'Lion On A Leash' comes out in March via Wiretap. What was the recording process like for the album?
It was challenging and surreal but working with Pete Steinkopf is awesome. We made the record in July 2020, so the pandemic played a huge role in our approach. I never thought safety protocol would be the most important part of making a record, but here we are. We initially planned on going in earlier, but things were still too uncertain. I mean, there's not a ton of certainty floating around right now, but it felt especially shaky in those early months. We realized the only way to do it safely was to wait a little longer, let things cool down (as much as they could), and use that time to develop a plan that worked. In addition to that nonsense, we were on a pretty tight budget so were forced to be economical with our time. We did all the pre-production with Pete remotely, which allowed us to start tracking immediately when we went in. It was definitely the first time I ever stepped foot in the studio with everything ready to go.
Because of everything going on, Dave ended up having to record from home in Massachusetts. It was a bummer not to have him in the room, but that allowed us to track concurrently so it ended up being a blessing in disguise. We were also fortunate to have Mike Sneeringer and Matt Olsson sitting in as the rhythm section. They're both incredible players and knocked all their tracks out in less than two days. We honestly wouldn't have gotten the record done without their help.
In the end, we had everything recorded in a week. The process was a whirlwind, for sure, but totally worth it.
The album has a lot of interesting guest features. Is there one feature in particular you're excited for people to hear?
That's a real Sophie's Choice question, but Brian Baker's guitar solo on "Start Running Away" is pretty rad.
How did you decide who to ask for features and how did the process go for writing and recording them?
It was really just about having our friends play some cool stuff on our record. Since the band is just me and Dave, the most important thing was finding people to play drums and bass. We knew immediately that we wanted Mike to play the drums. He's an old friend, a fantastic drummer and played with Dave in The Loved Ones. He also happens to live in Philly, so the trip to Asbury Park was easy enough. Matt Olsson is an awesome guy (and great bassist) who we met through Dave Hause. Our initial plan was to play the bass tracks ourselves, but quickly realized that wasn't going to work. Matt was more than happy to help out, so we had our rhythm section squared away. Our buds Chris Gonzalez (The Explosion, The Loved Ones) and Scott Engel appear on "Bad Luck" and Brian Baker plays that awesome solo on Start Running Away I mentioned in the previous question. Everything was pretty much written before we started recording, but everyone's playing added a lot to the sound. Brian came into the studio and said "I'll play whatever you want me to, but I've been working on this thing…". Without even hearing it, we said "play whatever that is". He did (in one take) and that's what's on the record.
You are releasing the album through Wiretap Records. What made you want to go with them for this album?
Rob Castellon (from Wiretap) was actually one of the first people we spoke to when we started thinking about labels. He's super passionate about Wiretap and it seemed like a great fit the moment we talked to him. He happened to be a fan of The Explosion, so that helped, but he genuinely loves the Space Cadet record and that was important to us. If someone believes in what you do, you know they'll do the best possible job to support it. I think it's fair to say that we're a little different than most bands on the roster and Rob's interest was a great indication of his vision for the label. It reminded us a little bit of Jade Tree, which we thought was cool. It was an easy decision and we're excited to be a part of what Rob's doing.
Thanks for taking the time to answer the questions. Do you have anything else that you would like to add?
Thanks again for asking them! We'd just like to say a huge thank you to everyone that helped us get this record out in the world, it couldn't mean more to us.
Follow Space Cadet:
Follow Sound In The Signals: