Youth Fountain - Sound In The Signals Interview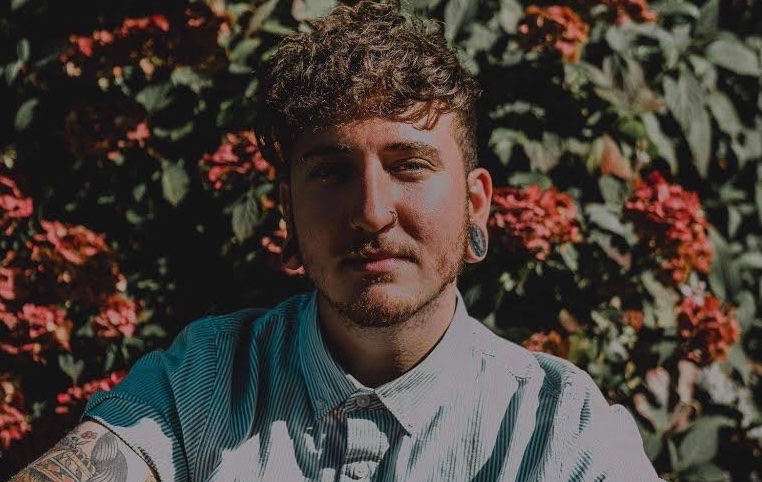 I recently had the opportunity to interview Tyler Zanon of
Youth Fountain
following the release of the new acoustic EP,
Letters To Our Former Selves Acoustic
and departure of co-vocalist, Cody Muraro. We discussed Muraro's departure, recording the acoustic EP, what's next for Youth Fountain, when we might hear new music, and more. Check it out below.
First, thanks for the interview.

Of course! Thanks for having me.

You just released your new acoustic EP of reimagined songs from your debut album. With that you officially announced the departure of Cody Muraro. What has the last year in Youth Fountain been like in terms of writing and pursuing the project without him?

It's been relatively the same - I wrote the most of the last record on my own and I've been feeling more excited about writing than ever before.

What were some of the reasons he stepped away from the project?

We had different ideas of where to take the project next and I think over time since the project started out as just a solo act of mine, it got a little complicated between the dynamic we had. He also received an opportunity to play in another band, so it was just best for both of us that he could pursue a brand new musical career.

The acoustic EP is great. I think you did an excellent job reimagining the songs. Why did you decide to do the EP as a first start into this new era of Youth Fountain?

I decided to put this out first because I had the idea over the summer to track this for fun on my own time and it came together really fast - felt like it was a great way to bridge the last record to the new upcoming sophomore release as well.


What was the recording process like for the EP?

It was essentially just myself recording the guitars in my bedroom, tracking the vocals at a local rentable studio around my home town and I also had a huge help from the project's live bass player (Vincent Diep) who did all the piano, strings, shakers and overdubs to add a new charm to the songs.


You also announced that you plan to have a new album out next year. How far into the writing and recording process are you for that new album? How's it coming along?

It's coming really well! Just have the last bit of vocals to track and then it's off to get mixed and mastered.


When do you think listeners will hear a new song? Do you plan to release the album on Dreambound and Pure Noise like this new EP?

We are hoping to at least have a new single out around maybe February? But it's tough to say at this very moment. Could be sooner, could be later. It will be released under Pure Noise Records, but we may get promotional help from Dreambound to co-release a few tracks too since they have been such a big help for the project as well.


Thanks for taking the time to answer the questions. Do you have anything else that you would like to add?

It was a pleasure! Thank you immensely for having me. Just want to add that I'm super grateful for all of you who are still supporting Youth Fountain and who have enjoyed the acoustic tracks. The response has been absolutely crazy. Stay tuned in the new year for some new tracks!


Follow Youth Fountain:
Instagram
Twitter
Facebook