Sound In The Signals - Best EPs of 2020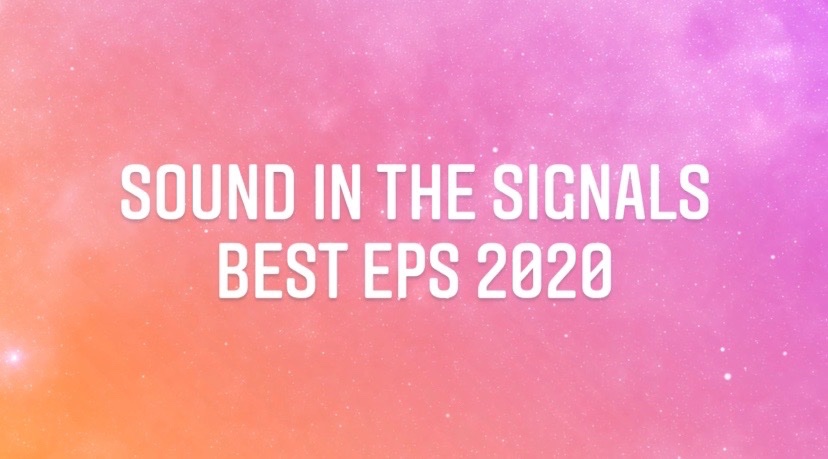 We shared our most
anticipated
list and our best of
mid-year
list earlier this year. Well, here we are the end of 2020. This year was a wild one. The pandemic hit and is continuing to hit nearly everyone hard in one way or the other. Artists and the music community are being impacted pretty unfairly, so make sure to support the arts when you can even if it's only with a follow, some encouragement, or sharing it with others. Aside from some albums being delayed, here and there, I think this was a great year for music. It's one of my favorites in a while.
Rap music continues to rule the music charts so many artists from the rap and rap-adjacent world are releasing phenomenal music. There is also the continued blurring of the lines between rock and rap in this era in ways that maybe we've heard quite a bit over the last few years, but it's becoming more evident in more mainstream music. I think we're seeing a new lane being carved out for alternative and rock music on the music charts.
It's different, and maybe not what older traditional purists will like, but it's happening more and more. I think we're starting to see the answer to how rock music might become more relevant in the mainstream again. In any case, here is Sound In The Signals Best Albums of 2020 List. This list is based on my overall listening and enjoyment. (Check out our Best Albums of 2020 List here.)
1.Keep Flying - Survival
This was one of my more anticipated projects of the year. It lives up to the hype I had for it and more. It's the best music the band has ever released. It has some of their softest moments and some of their most aggressive sounding songs to date. From the production, lyrics, performance, and flow it just delivered. I enjoy how cohesive it is. The horn work on this album is really great. I think it features some of the best vocal work this band has ever had as well. The lead vocals and everything to the back-ups are just great. This band has something special and they are creating some of the best punk music right now. If you're looking for great punk music, it doesn't get any better than this.
Iann Dior followed up last years album with this EP and it continues to build on his ability to mix alternative music elements with rap. This EP was essential listening for me this year. "Pretty Girls" and "Sick And Tired" were definitely a couple of my favorites from this one.
3.The Kid Laroi - Savage
Released later in the year as a deluxe companion piece to 'F*ck Love" this EP is just as good as the album and maybe even stronger in some places than the album. "So Done" is one of the better songs of the year.
4.The Dangerous Summer - All That Is Left Of The Blue Sky
This is the band's first big DIY release on their own label and it's a really good one. The songs sound great and they continue to improve in songwriting and performance. It's rare when you see bands like The Dangerous Summer who started their career with such exceptionally great music continue this far into their career with high quality songs of this nature.
5.Youth Fountain - Letters To Our Former Selves Acoustic
I enjoyed these songs when they were released on the band's debut album. With the official announcement of a line-up change and Tyler Zanon taking over all vocal duties, he breathed a lot of life into the re-worked acoustic versions of those songs. I ended up enjoying some of these songs more than the original album versions as well.
6.Chief State - Tough Love
7.Give Me A Reason - Vice Versa
8.Staysolidrocky - Fallin'
9.State Champs - Unplugged
10.Bite Me Bambi - Hurry Up And Wait
11.Wilmette - Wilmette
12.Garzi - Stuck In The Middle
13.Goalkeeper - Life In Slow Motion
14.Salem - Salem
15.New Heroes - Bad Luck
16.Familiar Spaces - Everyone In Search Of An Exit
17.Innerlove - Fine By Me
18.Southbound - Sandalwood
19.Incase We Crash - Soul Paint
20.Rainier. - Undertones
21.Belmont - Reflections
22.Safe Bet - Joy, Find Me
23.Plastics - Plastic World
24.Contradash - All-Star
25.Best-Ex - Good At Feeling Bad
26.KennyHoopla - How Will I Rest If I'm Buried By A Highway?
Follow Sound In The Signals: