Sound In The Signals - Best Albums & EPs Of 2020 List (Mid-Year)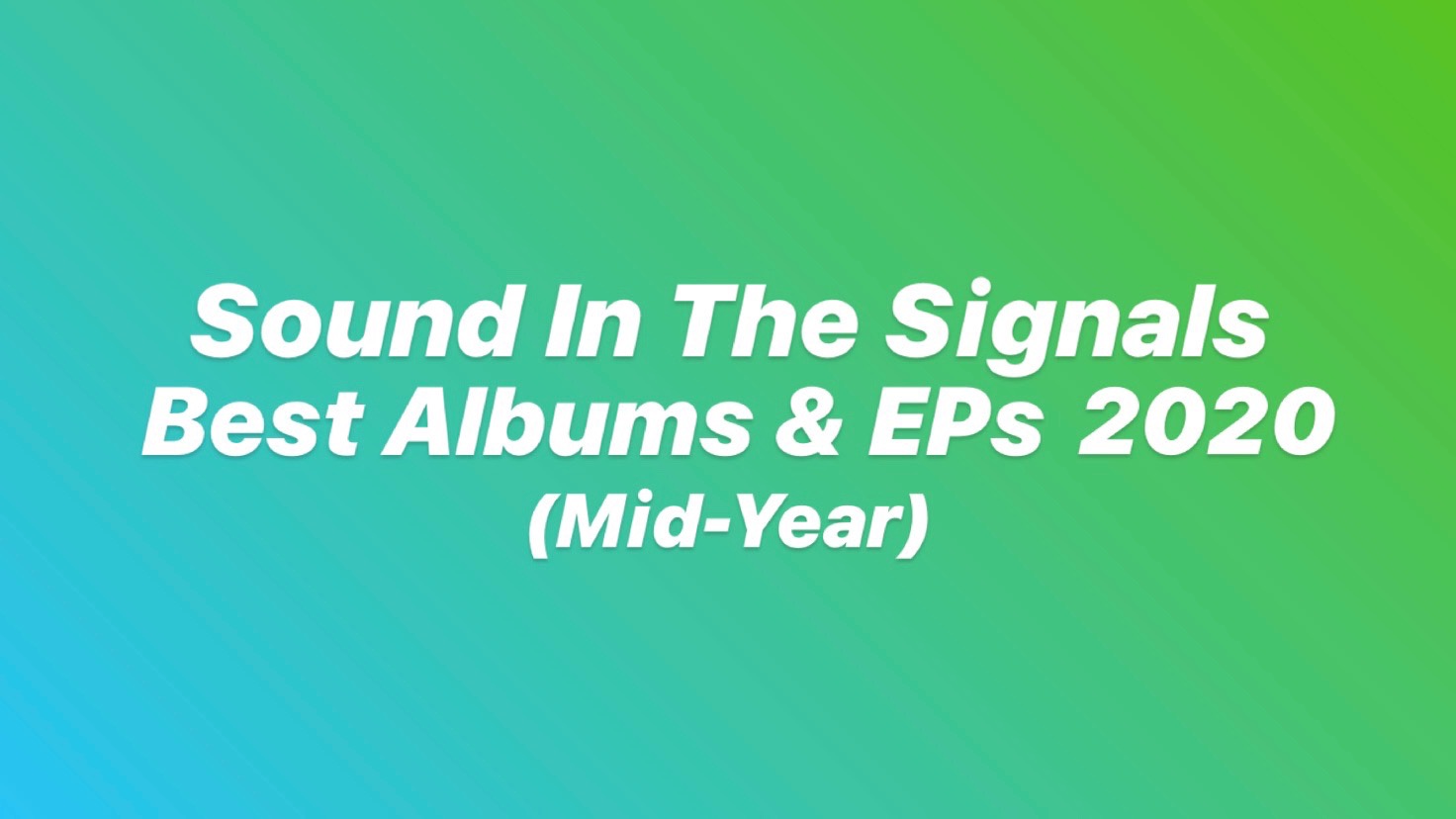 One thing I can easily say is, I've never experienced a year quite like 2020. It's been nice, at times, to take a break from everything and listen to some new music with
everything going on with the state of the world.
It's been a good year for music so far. I'm really excited for the second part of the year and some of the releases that have been announced. However, a lot of release dates have been pushed back because of the pandemic and some albums I anticipated for this year are not out yet. A couple notes: I think a surprising moment came when
Dan left Real Friends and a very sad moment was when Pop Smoke was killed as his talent was just beginning to be showcased. With all of that, here are my top 50 music releases for the first half of the year and you can check out past lists here.
1.Iann Dior - 'I'm Gone'
2.Pinegrove - 'Marigold'
3.All Time Low - 'Wake Up Sunshine'
4.PoorStacy - 'The Breakfast Club'
5.Beach Slang - 'The Deadbeat Bang Of Heartbreak City'
6.The 1975 - 'Notes On A Conditional Form'
7.Phoebe Bridgers - 'Punisher'
8.Lil Uzi Vert - 'Eternal Atake'
9.Pop Smoke - 'Meet The Woo 2'
10.Suicideboys - 'Stop Staring At Shadows'
11.Run The Jewels - 'RTJ4'
12.Blueface - 'Find The Beat'
13.Bankrol Hayden - 'Pain Is Temporary'
14.Hot Mulligan - 'You'll Be Fine'
15.Lil Spirit - 'American Spirit'
16.Spanish Love Songs - 'Brave Faces Everyone'
17.Jack Harlow - 'Sweet Action'
18.Ultimate Fakebook - 'The Preserving Machine'
19.City Mouth - 'Coping'
20.New Found Glory - 'Forever & Ever X Infinity'
21.Keep Flying - 'Live At Amityville Music Hall'
22.Chief State - 'Tough Love'
23.The Weeknd - 'After Hours'
24.Belmont - 'Reflections'
25.Garzi - 'Stuck In The Middle'
26.Gunna - 'Wunna'
27.Blue Bucks Clan - 'Clan Way 2'
28.Hayley Williams - 'Rose Petals For Armor'
29.Four Year Strong - 'Brain Pain'
30.Incase We Crash - 'Soul Paint'
31-50:
32.Brian Fallon - 'Local Honey'
33.Smokepurrp - 'Florida Jit'
35.Kehlani - 'It Was Good Until It Wasn't'
36.Tee Grizzley - 'The Smartest'
37.Jay Electronica - 'A Written Testimony'
39.Danzig - 'Sings Elvis'
40.Lil Lotus - 'All My Little Scars Vol. 1'
41.TheHxliday - 'Broken Halls'
42.Justin Bieber - 'Changes'
43.Glacier Veins - 'The World You Want To See'
45.Handguns - 'When The Light Burns Out'
46.The Huntingtons - 'Muerto, Carcel, O Rocanrol'
47.ABG Neal - 'Trapstar To Rapstar'
48.Da Baby - 'Blame It On Baby'
50.Bedless Bones - 'After Malaise'