year over year - Sound In The Signals Interview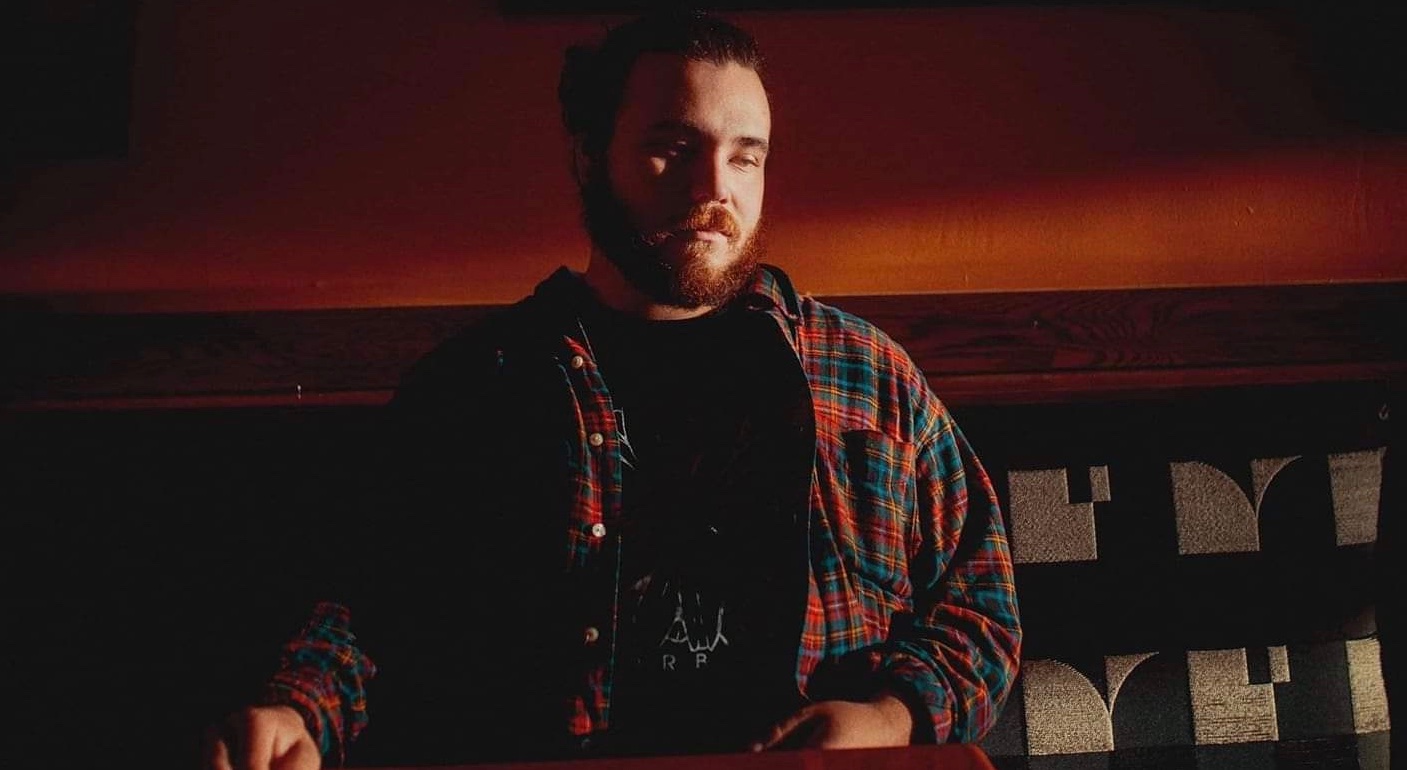 I recently had the opportunity to interview Dorian Pintaric. We discussed upcoming EP,
The Love We Think We Deserve
, lyrical inspiration, and more. Check it out below.
First, thanks for the interview.
Thank you for interviewing me, haha, I appreciate it.
Can you tell me about forming year over year for those who aren't familiar with your project? How did you initially get interested in music?
Sure! I actually started year over year when I was probably 15 or 16. It was mostly an acoustic singer-songwriter project. Kind of on and off with no real gameplan honestly just the standard coffee shop guitar guy haha.
Your new EP, 'The Love We Think We Deserve', comes out at the end of November. Can you tell me about the writing and recording process for the EP? How long did you work on it?
The Love We Think We Deserve was written over the course of about a year. I would say that it kind of slowly came together. I wrote pieces of it one at a time and ironed them out during local shows. We actually did a little bit of touring this time last year and recorded in Vancouver out of my friends home studio. Originally we intended to have a very stripped down vibe. Just me and an electric guitar, after we had my parts recorded we thought that adding a full band would really improve what we had already built.
I really like the title of the EP. What is the meaning behind it? Why did you feel like the title fit this set of songs?
Thank you! It's actually a quote from the book "The Perks of Being a Wallflower" my partner had lent me the book to read and there's a scene between two characters talking about abuse and the quote reads "Well, we accept the love we think we deserve". The quote really stuck with me after reading the book. After I had all my demos finalized the quote just stuck out to me and felt right so I decided to name it accordingly. :)
"Charm" is such a well written song and the lyrics are really interesting. What inspired the lyrics? Can you tell me about writing the song?
Thank you, honestly a lot of yoy songs are written similarly. I'll sit down and play guitar for fun, no real intentions. Probably an hour or two later I'll have the skeleton for a full song written out and be hyperfocused on said song until I feel like it's complete, adding parts and writing down lyrics and editing lyrics and reediting lyrics etc you get the point haha. Almost like there's a part of me that can't sleep until I feel like the song is "done". Lyrically I think the song is mostly about complacency in relationships and with myself. I guess I kind of had this overwhelming feeling of being alone and trying to write a more self reflect side of that. Actually right before the full band comes in I sampled a Kauai o'o bird. Which prior to extinction was the only audio of him singing for a mate that would never sing back because he was the last of his kind. I felt like that really hit home for me and felt that in this song specifically it would be the best fitting.
You also released a video for "Charm". Can you tell me about shooting the video? Do you have an interesting story to share?
Yeah! We actually shot all of our music videos pretty much DIY at home. In this case I made a shot list and sent it to my partner Brandynn LP (@brandynnleigh) who cleaned up any of the scenes that wouldn't work. I guess you could say we co-directed the video together. I would say imagery wise we took a of influence from artists like Yorgos Lanthimos and Brooke Didonato. I also think we subconsciously took some influence from classic horror movies to get that eerie feeling. We really tried to make something that was aesthetically interesting to look at as well as maintain a plot.
Thanks for taking the time to answer the questions. Do you have anything else that you would like to add?
I just wanted to say thank you to Sound In The Signals for taking the time to interview me and anyone interested in the EP or any of the videos can keep in touch with me on the yoy socials :)
Follow year over year:
Follow Sound In The Signals: