Hippies and Cowboys Podcast - Sound In The Signals Interview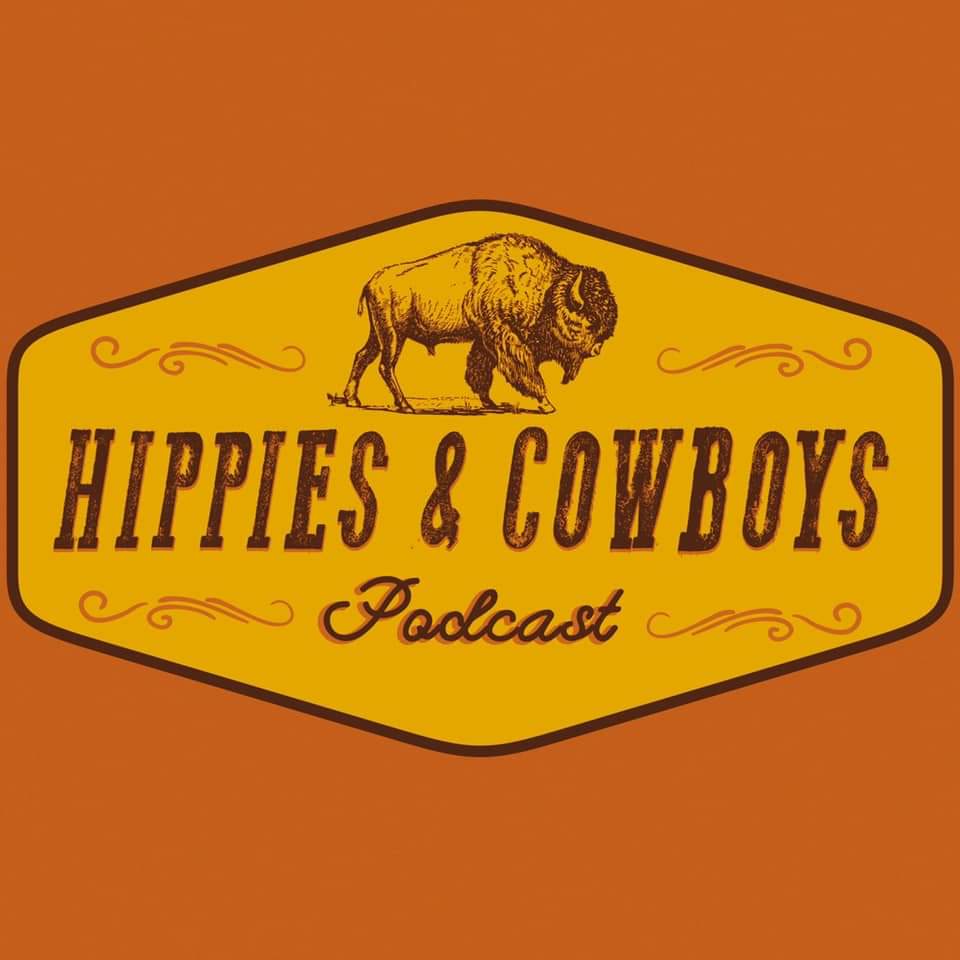 I recently had the opportunity to interview Mike and Garrett from the
Hippies and Cowboys Podcast
. We discussed how they started the podcast, the current country music scene, their favorite emerging artists, what's next for them, and more. Check it out below.
First, thanks for the interview.
Mike: Thanks for having us!
Can you tell me how you started the podcast and how you initially became interested in creating one for anyone who is not familiar with your podcast?
Mike: I started a country music Twitter account back in 2016, after I discovered the world of "underground" country music. I couldn't believe how much great country music was out there and how hidden it was to most of America. A mutual follower of Garrett and I suggested we start a podcast to talk about our thoughts on the country music industry, and more importantly to to get the good word out to more people about these great artists.
Your podcast really taps into the country scene in a great way. I feel like we're at a really good moment in the scene. What are some of your thoughts on it?
Mike: Right now is a really cool time in Texas, Red Dirt, and Americana music. We are starting to get more young artists who were inspired not only by the Cross Canadian Ragweeds, Robert Earl Keens, and John Prines of the world, but also who were inspired by the Turnpike Troubadours and Tyler Childers of the world. Right now there is a huge wave and push not only from the young artists, but from the young listeners. Garrett and I are included in the "young listeners" category. In addition to that, I feel like more main stream country listeners are sick of the increasingly pop market which is stripping all originality and substance from their music, which is leading to more people discovering this world that we are talking about.
Who are your top 3-5 artists in the country genre currently?
Mike: Turnpike has to be my #1 because they pulled me into all of this. They were the first band that took me down the rabbit hole. My number 2 has to be Tyler Childers. I first saw him play in Des Moines in a bar of 20 people before anybody knew who he was. It's been amazing watching his success grow from there. From there it gets tough to narrow down. I've always loved Dwight Yoakam and Buck Owens and the Bakersfield sound. I think Jesse Daniel is doing an excellent job of keeping that alive and well today. A couple other artists that I frequently listen to are Tessy Lou Williams and Charley Crockett.
Garrett: That's such a tough question. My favorites? Childers is absolutely my favorite, Colter Wall and Sturgill Simpson are another couple obvious choices for me. I'm a huge fan of Kelsey Waldon's music, and I think I'd wanna throw Nicholas Jamerson into that mix, I think he should be a household name. Those are some personal favorites, but if you're talking top 5 objectively I don't know if I could even narrow it down. So many factors play into that conversation!
Who is an emerging artist that we should know about?
Mike: Since I already mentioned Tessy Lou Williams and Jesse Daniel, who are both emerging artists you should know about, I'll throw Vincent Neil Emerson in this list as someone you definitely need to know about. He's managed by Travis Blankenship, who is also with Colter Wall, and plays on the same record label as well. La Honda records is a great new label for artists in our realm.
Garrett: All of those are great ones, I'd like to add an unreal band who just released a record, 49 Winchester, to that list. I'd also like to add Bella White and Cole Chaney. Bella has her debut record out now which is one of the best of the year in my opinion, and Cole is working on his first record right now, but you can find his music on YouTube at the moment. Go listen.
You've had a ton of great guests. How do you guys choose your guests?
Mike: The easy answer is we chose artists we are fans of. People that make music we like. Pretty much, there are two things I look for in country music. The first is a true country sound. This can mean a lot of different things, but to make it easy I would say I like to hear the instruments that are in the song, not CG effects. Second, are meaningful lyrics. Songs that have subtrance are being drowned out of the mainstream, and that doesn't sit right with me.
Is there someone you haven't featured on the podcast that you want to have on and why?
Mike: Definitely! We've only been at this for less than a year, so we are still building some credibility. We take a shot every now and again at the Tyler's and Sturgill's of the world, but we know our place and the time will come.
Do you have a personal favorite episode you've done so far and why is it your favorite?
Mike: Tough question! I'll go with our newer episode with Nicholas Jamerson and Cole Chaney since it was our first in-person podcast. They also played a ton of live music for us that day. It was pretty unforgettable.
Garrett: I'll double down on that, what a cool experience. I'd definitely have to say Daniel Donato or Waylon Payne were great episodes too. Hard to single them out, we haven't had a bad one yet!
You've mentioned expanding what you're currently doing into new forms of content outside of the podcast. What are some of the things that you're wanting to do? What can you tell us about that?
Mike: Our website is almost done, meaning we can really dive into writing. I'm not a great writer but Garrett is. We also brought on a few interns to write for us as well. We also are getting into video sessions with artists playing music. I just fixed up a barn studio here outside of Iowa City and we shot our first round of sessions there this past weekend. Garrett has a videographer up in Alberta and is working on a few projects also. In the long run we're looking at hosting concert series and more forms of live music.
Garrett: I think expanding is just all about bringing new forms of content to our audience, and growing that audience by staying genuine. I think part of our appeal is the fact that we're really no different than any other die hard fan. We're passionate about sharing this music with people, and we truly believe there's something in this music for everyone. The music comes from a genuine and real place, so we wanna stay genuine and real with what we're doing. I think sometimes it can be refreshing to the artist too, the podcast is casual conversation, and once guests realize that, the conversation can go places that you'd never expect it to, and that's what everyone loves to hear.
I know you've been working on hosting more live sessions. Will we see or hear more of those this year and/or next year?
Mike: Oh yeah! I'm having a blast editing through our videos from Lexington right now. A few of those are out early on our Patreon and will be public shortly. We also both have a handful of videos in the works from our local live sessions. As artists get back to touring hopefully soon, it will be a lot easy to connect with them and put more together.
Speaking of the Patreon, what exclusive content, bonus episodes, etc. can fans expect?
Mike: We have a few episodes that weren't fit for the actual platform that are on Patreon. They are great content but perhaps too much drinking was involved. Those are found on Patreon and are a heck of a listen. As I said before there is also early access to the content we are creating and new merch that is coming out. We are trying to show our subscribers a lot more of the behind the scenes with the artists as we can. There is also great deals on merch and opportunities to win free gear and connect with both us and our guests.
I've also seen you support and recommend local and emerging companies in posts and mention how some are supporting local musicians. What can you tell us about these companies and this mission? What are your views on how the pandemic is impacting the music community?
Mike: The pandemic has been devastating to the music community. Many of the small bands are having to get second jobs. Even the band members in larger groups are having to pick up extra jobs to stay afloat. One area that flies under the radar is the music venues out there that are having to shut down without live music. We definitely have an obligation to share with listeners how they can get involved and help during this time.
Garrett: It's always great to work with companies that support the same artists that we do. Sputnik, New Frontier, Bent Strings Beard Co., and Twisted Bitch Cattle Co. are all great examples of that.
Thanks for taking the time to answer the questions. Do you have anything else that you would like to add?
Mike: Thanks for reaching out! Appreciate you thinking of us. I'll just say go give us a follow, like, and subscribe on all the socials! Twitter, Facebook, Instagram, YouTube, and you can find the podcast on all platforms! We love hearing from our listeners and followers, and encourage everyone to join the conversation. Like I said, at the end of the day, we're just fans too.
Follow Hippies and Cowboys Podcast:
Follow Sound In The Signals: