A Few Too Many - Sound In The Signals Interview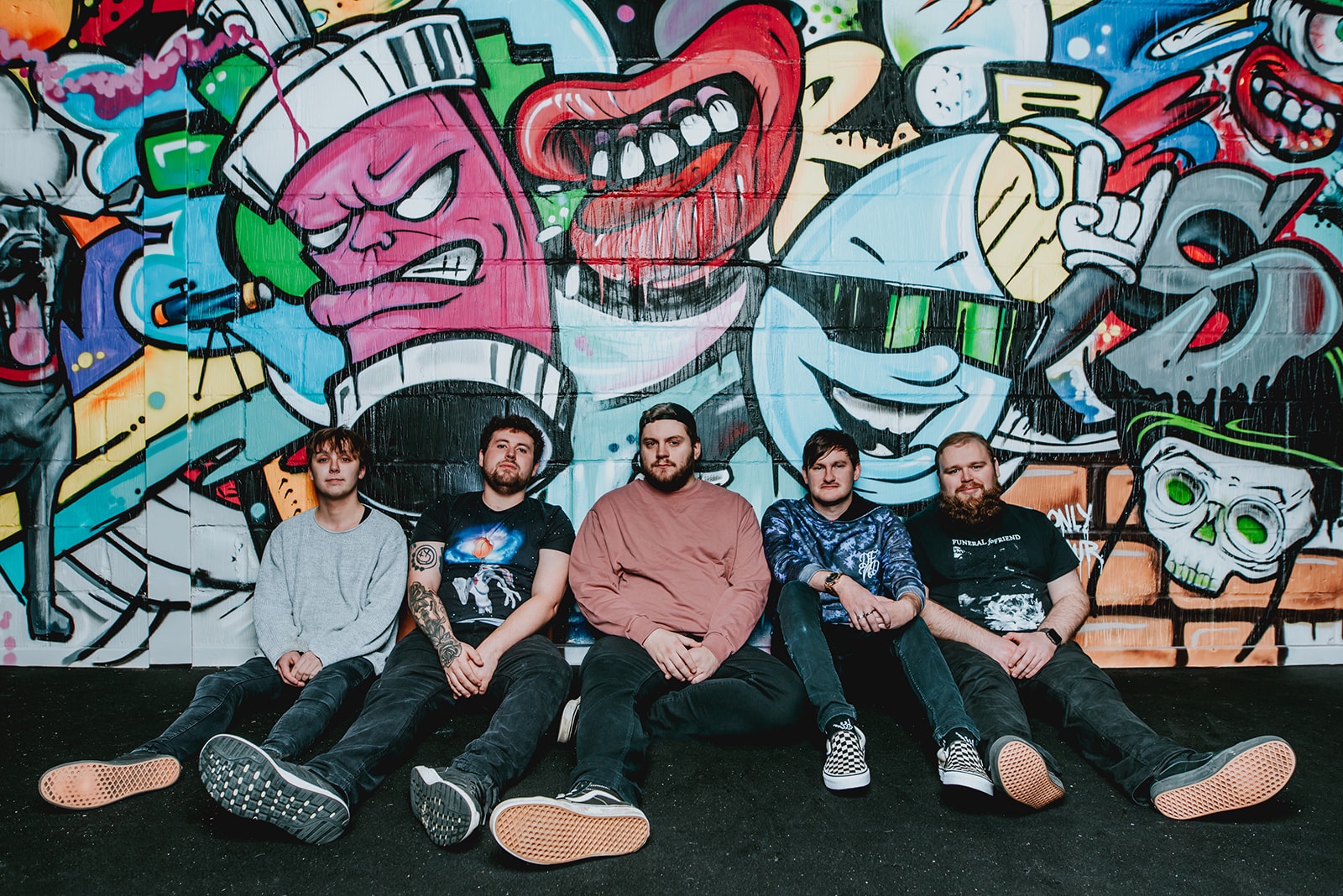 I recently had the opportunity to interview Luke from A Few Too Many. We discussed the band's new single, what to expect on their upcoming EP, and more. Check it out below.
First, thanks for the interview.
No problem, thanks for asking!
Your new single "Someday" just came out. Can you tell me about writing the song? What made you want to choose it for a single?
The song came about quite quickly. Jez, Mitch and I (Luke) were demoing and whilst waiting for the file to save, Mitch started playing what would become the lead intro riff. That perked our ears up and we built the song off of that. The rest of the main structure of the song was put together in 20-30 minutes and musically the song remained mostly the same up until a few weeks before the studio where we decided to change the outro to what it is now.
Lyrically it was very much a joint effort. Rob wasn't in the band at the time it was originally written so between the 4 of us we wrote the original draft of lyrics. Rob has then come in and made improvements and we're very happy with the final result.
As for why we chose it for a single, there was something about it that just screamed "single" even as early as the original demo. It's hard to put into words exactly but it's very upbeat, bright and positive and is a really nice blend of our previous sound and our new sound on the wider EP.
I think the artwork for the single is interesting. Can you tell me about the meaning behind it? Who came up with the idea for it?
I believe it was mostly Danny and Rob who had the idea for the artwork. The idea is that the scratch card represents taking chances and risks for a brighter future. People go through hardships and take a lot of gambles to get to where they want to be and it links really nicely with the lyrics and our journey as a band over the years.
You have a new EP coming out soon. What can you tell me about the EP? What can fans expect?
We do and we're very excited about it. We don't have a concrete release date yet but we're hoping it'll drop at some point in the first half of next year. This EP is us finally becoming the band we've always wanted to be. We've now got the right people in the band to push for the level we want to be at, we've found a sound that we're really happy with and all round it's a massive step up from anything we've done before. The songwriting is better, the musicianship is better, the production is far beyond our previous releases and we couldn't have dreamt of putting out something like this a few years ago. It's the first time as well that we've had everyone writing and you can really see our individual influences shining through on it.
Do you have a song on the EP that you're most excited for people to hear and why?
There's two in particular that stand out for me. The first is the title track (and we'll reveal that name at a later date). We had high expectations for the track when it originally came about but it's surpassed every one of them. We finished wrapping the last vocals for it and ran back into the main room at the studio to listen back and we were blown away with how it sounded. We can't wait to share the finished version and play it live.
The second is a track called "History" and it's my favourite on the EP. It's going to be a really strong live song in particular and there's things in it that we just wouldn't have been able to do before now. It probably represents the biggest shift in our sound and style since the last release and again, we can't wait to share the finished version.
You covered Post Malone's "Sunflower" and people have really enjoyed it. What made you decide to cover that song? Has the response inspired you to think about recording more covers?
Mitch was working on a covers album as a solo venture (which you can find
here
) and showed us this particular cover he'd done. We liked it enough that we decided to do a full band version of it, it was all self-recorded and mixed/mastered in-house as well. We've had a few chats about doing another one but the focus is very much on the EP for the time being, the time needs to be right.
Thanks for taking the time to answer the questions. Do you have anything else that you would like to add?
No problem, anytime! Someday is out on all major streaming platforms so go and
listen
if you haven't done so already and let us know what you think. If you're in the UK then catch us at Mind-Fest in Nottingham next year and hopefully we'll be in a venue near you very soon!
Follow A Few Too Many:
Follow Sound In The Signals: