Up From Here - Sound In The Signals Interview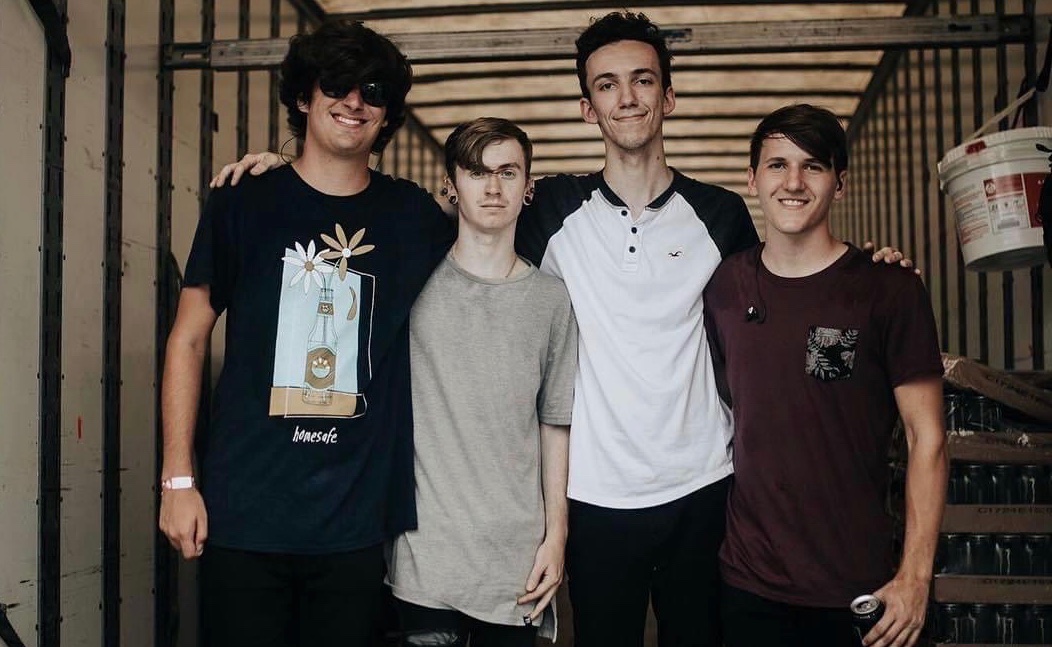 We recently had the opportunity to interview Florida-based, pop-punk band, Up From Here. We discussed the band's new single, "Be Back Soon", recording at The Lumberyard, and what's next for the band. Check it out below.
First, thanks for the interview.
Not a problem! We're happy that you reached out with the opportunity.
Your new single "Be Back Soon" just came out. Can you tell me about the writing and recording process for the song?
Be Back Soon is actually an older song of ours that for some reason or another didn't make it onto our last EP. We sort of brought it back to life when we took it to our good friend Dan Swank (All Time Low) in Nashville. He is always a huge help!
I saw that you've been recording at The Lumberyard with Nik (from Man Overboard). Did he produce this song? What's it like recording there and what was working with him like?
We had a blast recording at The Lumberyard back in June. Although Nik didn't produce Be Back Soon, he and Ace Enders (The Early November) did an amazing job on producing 5 other new songs with us. They were a pleasure to work with, just all around really good guys who care about what they do.
Have you been recording more with Nik? Is there any chance you're working on an album or EP? If so, do you know when fans might be able to expect it?
We have plenty of new songs recorded and ready to go, but aren't really planning the release of an EP or album at the moment. We really like the idea of making sure each song we've written gets the individual attention that it deserves. We do plan to release another single pretty soon though. One that was produced by Nik and Ace!
The artwork for the single is neat. Who came up with the concept for it and designed it? What is the meaning behind it?
This artwork is one of our favorites so far! The concept itself was all our bassist, Bern's idea. We all liked the idea of a sad, but hopeful undertone to the artwork and wanted people to be able to form their own idea of what it means to them. Credit to Alduane Maño who nailed the aesthetic we were going for.
Thanks for taking the time to answer the questions. Do you have anything else that you would like to add?
Of course! We really appreciate you taking an interest in our music and hope people enjoy reading this. Thank you!
Follow Up From Here:
Instagram
Twitter
Facebook
Follow Sound In The Signals:
Instagram
Twitter