Crooked Teeth - Sound In The Signals Interview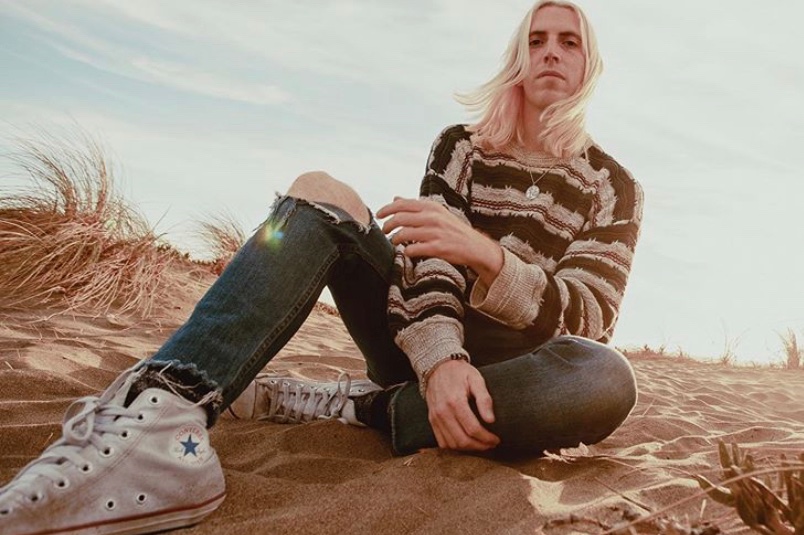 I recently had the opportunity to interview
Crooked Teeth
. We discussed the logo, the EP,
Pastel
, the new song "Gone Forever", and more.
First, thanks for the interview.
Of course! Thank you so much for reaching out!
You call your music "bedroom pop for emo kids". Can you tell me how you came up with that description and how it relates to your music?
Yeah, so it's really basically my description of exactly what it is! To me, it's my own take on the wide range of artists that influence me lyrically, musically, aesthetically, instrumentally and ultimately on a sonic level. I love artists from Green Day and Blink to Kacey Musgraves, Matchbox Twenty, Phoebe Bridgers, Soccer Mommy, Now, Now, blackbear and then some so it's this kind of vibe where I try to create this almost chilled out version of pop punk and emo that ultimately sounds like the coolest version of all of my influences blended together. On a more aesthetic basis, I'm trying to really hone in on things that I love like thrifting, nerd culture, music fandom, fashion etc. and tie them into the music in a way that's complimentary of each other.
I really like your logo. How did you come up with it and who designed it? What's the meaning behind it?
It is probably obvious at this point that I'm into bands such as Blink 182, Nirvana, MXPX and stuff from the 90's that all had very specific branded logos. I don't think the logo is definitive of the brand eternally but I do love the homage it pays to those influences in a way that is, how do I say it? contemporary?My pal and fellow artist Cass Johnston drew that!
Your 2018 release 'Pastel' was on our Best of The Year list. What's a story from recording that EP that you haven't talked about before?
Aww that's so sweet! Thank you for tossing such high acclaim my way. Well I guess alot of people probably wouldnt know that the EP was actually self released before I signed with Rude and re-released. It was super rad that Rude came to me and the guys in the band at the time and wanting to give it a proper push. That's definitely a defining chapter in the history of Crooked Teeth.
Bonnie from Stand Atlantic was featured on a song from the EP. How did it work out for you to have her on it and what do you think about how big that band has become?
I honestly was just a legitimate fan of the band and Bon's voice. I really loved how raw and emotive her lyrics were and still are. I basically just reached out and she was cool enough to reply, said she loved the jam and wanted to be a part of the process. i definitely had no doubt in my mind that Stat would go on to become a force in the current scene and it's nice to see them thrive whilst still being so rad to their growing and pre-existing fanbase.
Your newest single "Gone Forever" came out recently. Can you tell me about the writing and recording process for the song? How long did you work on it?
Yeah so honestly that song came together pretty quickly. Last year I released four songs that came out of sessions with my buddy and super talented songwriter, Mike Gentile. We basically were on this cycle of doing sessions, releasing songs from said sessions and then continuing the sessions throughout the year. In total we did 8 songs together. Gone Forever is number 5 out of 8 and is the second to last to be released from those sessions. We tracked down in LA out of our buddy Elliot's studio!
Can we expect more new music this year? What can you tell us about that?
It's looking like yes but honestly I don't know if I could give a definite yes on that given the ever changing climate of everything going on in the world not even just pertaining to music. I want each release to be special, methodical and genuine in every sense of the delivery and I'm trying my damndest to be patient with the process.
Thanks for taking the time to answer the questions. Do you have anything else that you would like to add?
Check out the new song, "Gone Forever"! It's out everywhere you do your streaming and there's a totally bad ass animated music video on YouTube! Be good to yourself, be good and empathetic towards those around you and always be yourself!!
Follow Crooked Teeth:
Instagram
Facebook
Twitter
Follow Sound In The Signals:
Instagram
Twitter