Cloud Baby - Sound In The Signals Interview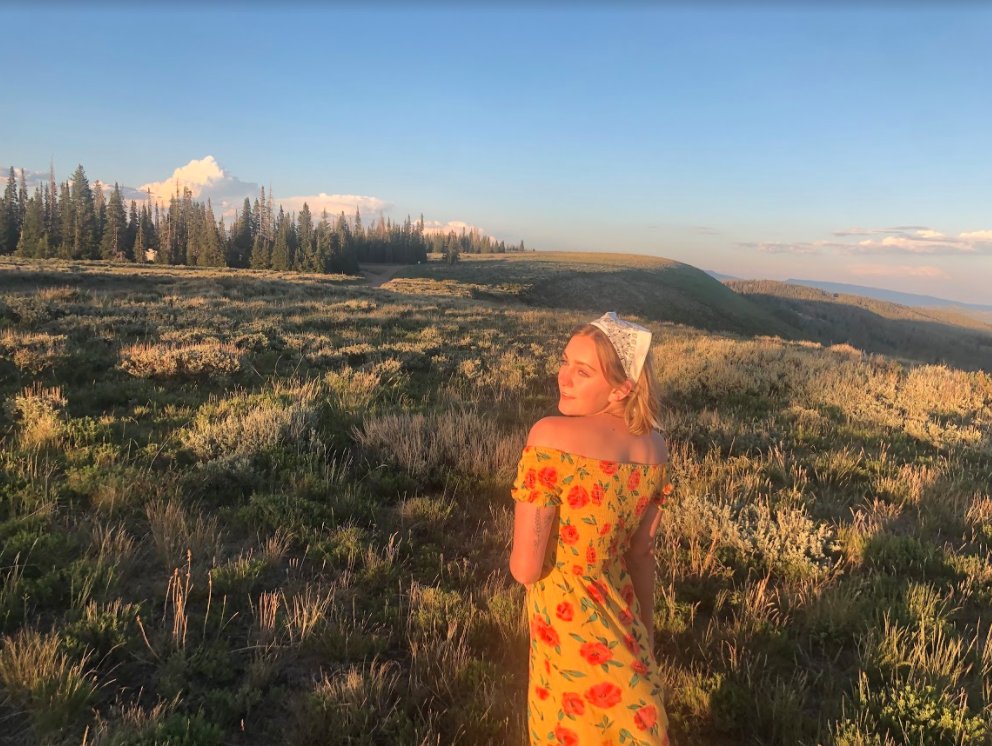 We recently had the opportunity to interview Jenna Scott from Nashville-based, indie-pop group, Cloud Baby. We discussed the band's origins, influences, new song "Blocks", and more. Check it out below.
First, thanks for the interview.
Of course! Thanks for reaching out.
How did you get together and form the group for those who may not be familiar with Cloud Baby? What got you interested in music?
The name Cloud Baby began as the idea for my (Jenna's) solo project, but I was still a little lost on the direction. I work at Altru Creative, an artist development company/studio in Nashville, and in our downtime a couple of my coworkers and I would make songs together for fun. There was one session we did back in January with me, Cole and Tim (who also all work there), where something just clicked - and the result was a really, really great song. We pretty much finished it from nothing in about 3 hours. After that they asked if I wanted Cloud Baby to be a group, and if I wanted them to be a part of it. Of course I said yes, I could think of no one else I'd rather be making music with. A little later on we asked Greg to join, and the rest is history.
As far as what got me interested in music; It's always kind of been a part of my life. My mom was in bands with her siblings all growing up, and through family or church events I've been performing since about 2 years old. I started writing songs around 10 years old on piano, but never took it seriously until about my junior year of college. Now I can't see myself doing anything else.
Your new song "Blocks" just came out. Can you tell me about the writing and recording process for the song?
This song was one of the most fun I've had in a Cloud Baby session so far. It's one of those things where you get an idea flowing, and it's just too good to not finish. We did the entire song in one all-night session, start to finish, with the exception of a little more mixing/mastering to be finished after. Cole came to me with lyrics and rough beat/chords for the first verse and first half of the pre, I came up with a melody and we worked together on the rest of the lyrics, and Timothy added mostly everything else to the production from drums, to synths, to bass, etc.
Why did you choose the song as your debut single?
As soon as we finished the song we all knew it was going to be the single. It just felt right. On top of that, though, we feel the song encapsulates perfectly each end of Cloud Baby's "spectrum." We have a side that is really mellow, lo-fi and darker, and then we have the opposite end that is pretty danceable, up-beat and fun. "Blocks" seemed to be the perfect middle ground to introduce people to this.
The artwork fits the song perfectly. Who designed it and came up with the concept?
I'm SO glad you asked this question! My brother, Jacob Scott, painted it. He's a year and a half older than me and lives in LA. He's always been an incredible artist, but never really tried to make a career out of it. He painted this single cover for me to hopefully jumpstart his career as an artist-for-commission. I didn't give him hardly any guidance, except that I wanted it to represent breaking down mental blocks. He's awesome. Follow him on IG at
@jacob.scott_art
What are some of your biggest influences musically? How did you find your sound?
For me personally, it ranges from Stevie Nicks, Joni Mitchell, Paul Simon, Mazzy Star, The Cardigans, Lana del Rey, SZA, Kacey Musgraves, The Japanese House, Phoebe Bridgers, Frank Ocean, Kali Uchis, Clairo, Robyn... I could go on but you get the point. So many lol. Because there's such a wide range of artists I look up to, it took a while to nail down a niche. Working with Cloud Baby really helped with that, and for this project specifically I'd say our biggest influences would be the Cardigans, Lana del Rey, some Clairo, and even Billie Eilish in some ways.
Thanks for taking the time to answer the questions. Do you have anything else that you would like to add?
Just that I'm super excited for y'all to hear everything else we have planned! Stay tuned :)
Follow Cloud Baby:
Instagram
Twitter
Facebook
Follow Sound In The Signals:
Instagram
Twitter