Teenage Halloween - Sound In The Signals Interview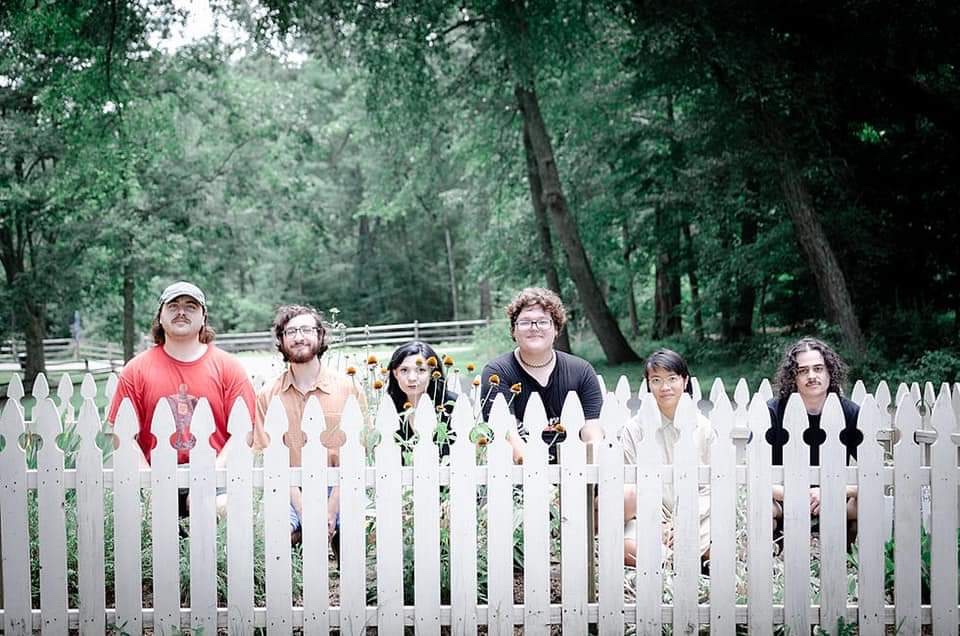 We recently had the opportunity to interview Teenage Halloween ahead of the release of the band's self-titled album. We discussed the album's aesthetic, life in the pandemic, what fans can expect from their upcoming single "Sweat" and the album, and more. Check it out below.
First, thanks for the interview.
No problem! I'm seriously happy to answer any questions and really appreciate you reaching out!
Your new album is out on September 18th. I know you've been building up to it for three or so years. What was the writing and recording process like and what was the journey getting to the album like along the way?
Writing this album took the amount of time it did because that there was a long period of time where I was pretty confused and uninspired and I felt like I was forcing myself to keep going even when my brain was heavily telling me I needed to take time to myself. We were working very hard to support ourselves and promote our band but there was a lack of creative spark going on for a bit. Lyrically, a few things that were pretty real in my life happened and it grounded me heavily and I finally felt able to write again. The writing process came naturally once we all decided that it was time to buckle down on new songs, a few of them were written right as we finished "
Eternal Roast
" but we worked on even those for three years by adding to them whenever we had new ideas. The recording process was absolutely wonderful, working with Evan at Big Mama's was a dream because he is a super understanding force and just has a knack for trying to channel in the creative aspects. We had many friends that wanted to help us record this record, but something about Evan's energy made us feel really drawn to working with him. We spent three days in the summer of 2019 grinding the basics then stopped in whenever we could throughout the rest of the year to add things and finish up and tweak it. It was a process where we didn't deadline ourselves so it felt really wonderful and natural.
You just released "Holes", which is one of my favorites from the band. I really like the energy. Can you tell me about writing that song specifically?
"Holes" was weird enough one of the last songs we wrote for the record before recording. It's the most current and relevant feeling that I have at the moment. I felt like it really channeled the fact that I am only out as queer for a few years and I still have so much to learn about myself. The song tries to capture the idea that growing up closeted and trying to tell yourself otherwise than who you really are is what a lot of us face in bigoted and closed in suburbs. We feel like we need to appease people's feelings instead of challenge them. It's important to not settle for what is easiest and take a route that makes you live your own life to the fullest. Also, musically, we felt seriously excited about this one because it's more of a punk rock song in tempo than a lot of the other songs on this record, it channels in a lot of our musical influences like the Bananas, Lawrence Arms and Tiger Trap and the song hopefully does those artists justice!
I really like the aesthetic including the album artwork and all the promotional images for the singles. Who came up with these and why do they fit this era of the band?
I appreciate that! We kind of collectively came up with these concepts. Jordan, who made the album art listened to the record and the pumpkin figure came to his mind as something he felt compelled to draw, I think the politically charged aspect of the record made the art on top of the constant theme of self and perception. It feels good to have this type of imagery go with our record, especially in a time like now because that it seriously is a toll to even exist, so we hope that anti-establishment art and themes can inspire others to create.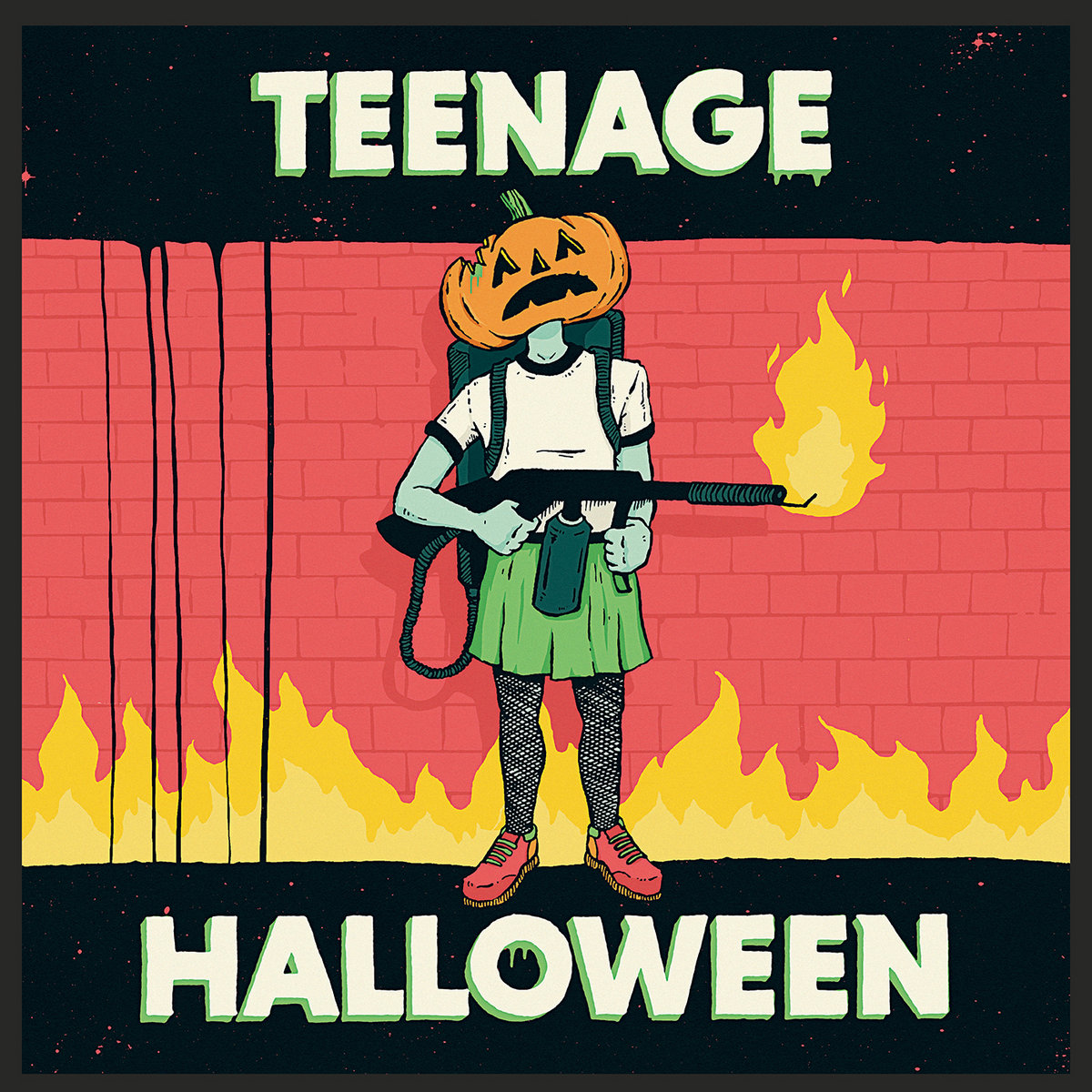 You've got one more single coming out before the album. Can you tell me what song it will be and what fans can expect?
Our last single is called "Sweat" - it's actually a really emo song and it channels in a softer side and ballady energy. Reminds me of artists like Granddaddy and Built to Spill stylistically and I feel like it encompasses territory we weren't really covering before. I sing a lot lighter in this one and try to capture a more quiet approach. The song is a love song! It's about loving somebody (definitely specific) that doesn't know it and wanting them to live in a world without pain and political unrest. The moral of the song is that we want the people we love the absolute most to live fulfilling and safe lives without the trials and tribulations of the terrible outside world.
You were scheduled to play some shows like Fest 19 which is now postponed until next year because of the pandemic. With a new album coming out what types of creative things has the band been coming up with to promote it during these times?
With the pandemic, it's been an ongoing process figuring out how to keep our approach relevant yet still fun and unique. We did a lot of live streams in the spring but are pretty past that now so we're still figuring out the next move. Don Giovanni Records has helped a lot because us and Joe have kept an active conversation in what we can do to still be exciting during a really rough and hopeless time. We are definitely hoping the music speaks for itself for awhile and can hold people over until it's safe to return, we have no intention even slightly on stopping and the moment that live music is allowed back in a safe way, we will be grinding and coming to ANYONE'S town!
Thanks for taking the time to answer the questions. Do you have anything else that you would like to add?
No problem again! Super happy to be a part of this. I want to plug that we have teamed up with our friends Tank and Amy at Big Spoon Little Spoon Naturals in Asbury Park NJ to make a TH-themed
soap
that's pumpkin pie flavored and we think it's a funny but awesome merch item. Also, we want to plug that a lot of other people we love a lot are releasing music right now and we urge you to support art during this time because it is really hurting.
Follow Teenage Halloween
:
Instagram
Facebook
Twitter
Follow Sound In The Signals
:
Instagram
Twitter