Adjust The Sails - Sound In The Signals Interview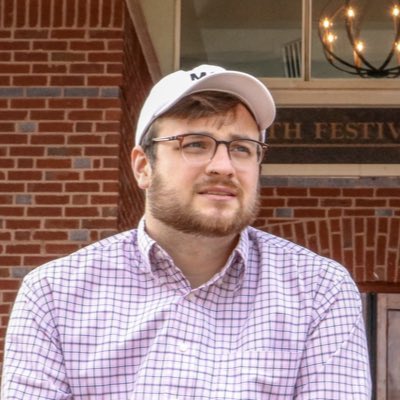 I recently had the chance to interview Adjust The Sails. We discussed 2020 plans, new song "A Lifetime of Bad Habits", plans for new music, and more. Check it out below.
First, thanks for the interview.
Thanks for having me!
Can you tell us a bit about the band for those who may be unfamiliar? What inspired you to pursue music?
I always wanted to pursue music ever since I was a kid because it always made me happy, and just seemed like a fun thing to do. I bounced around from band to band growing up, but they never really made me feel like I was expressing myself. So I decided to start Adjust the Sails, I never know what to classify it as when it comes to genre, but most people who like The Front Bottoms, Mom Jeans and Modern Baseball, tolerate me. So if those bands are your bag you might dig me!
What 2-3 songs do you think would be a good introduction to your music for someone new?
Mike Walton
,
A Lifetime of Bad Habits
, and
Georgia
. Most people really started getting into me off these songs.
Meet Kyle
and
I Don't Miss You, Just the Sex
are cool too if you like the first 3.
You recently released new song, "A Lifetime Of Bad Habits". Tell us about writing and recording this song.
I recorded it in my apartment and then sent the files over to my pal Jesse at Old Green Audio in PA for mixing. I wrote it early in my process of going to AA. It's pretty much just about my drug and alcohol habits and how they poison pretty much all my relationships and lead me down the path of dying alone, one of my biggest fears.
The new song is featured on Spotify's 'Punk Unleashed' and 'New Punk Tracks' playlists. What's this experience been like and how do feel about the reception so far?
I've been overwhelmed with excitement about this songs reception! The first of my songs to land a Spotify editorial playlist, and it landed 2! It's been the fastest growing song I've ever put out and reached more people in less than a month than any of my other songs have reached in their lifetime.
You have your first show of the year coming up next week. What makes a good show for you? What goes into creating the event and the performance?
What makes a good show for me is just having fun with it and at least one person in the audience enjoying themselves. I'm by no means a huge act, so I understand I'm gonna have those shows where I'm just playing for the staff and other bands. I find it important to give those people the same show I'd give to a sold out show.
You plan on releasing an EP or album with some reworkings of songs from your past demos. How are you choosing those songs and how are you approaching this recording?
Basically I'm reworking the songs I liked the most that fans also liked. I'm putting better production into the songs so that they may be more appealing and easier to listen to for more people. I'd like to think my songs are good but bad recordings can ruin a good song. Seeing as how all my prior releases were recorded in a basement with a 20 dollar microphone, I'm really hyped to put some quality behind the quality tunes.
What else can fans expect in 2020?
I'm gonna be honest, I have no idea what this year has in store for me! I try to just take it a day at a time and roll with the punches. The only thing I can promise is some new music that hopefully my friends, fans, and potential supporters can get down with.
Thanks, again. Do you have anything else to add?
Just wanted to thank all the people who have supported me these past few years. Without the people listening, sharing, coming to shows, buy merch or even just following me on the socials, I would literally just be a dude writing lame songs. They're all just as much a part of this project as I am. If anything they're a bigger part because they determine how successful Adjust the Sails is and where the future takes it. So thank you all for being a part of this with me

Follow Adjust The Sails:
Twitter
Instagram
Facebook
Bandcamp