Stasis - 'Six Shades of Red' Track by Track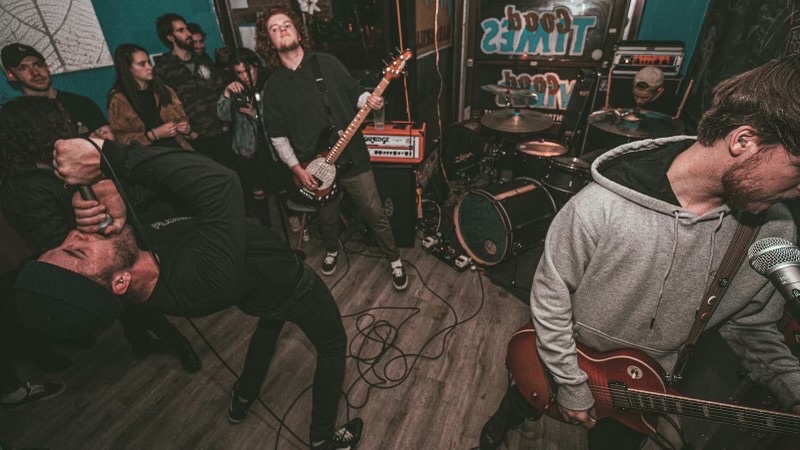 Canada's
Stasis
recently released their full length '
Six Shades of Red
' via No Sleep Records. They tell us "
Six Shades of Red is the best music we've ever written as a band, and I think we really found our sound through each of these songs. They're heavy, fast and melodic, and we're really stoked on how everything came together. I wrote the lyrics to this record while I was at the lowest and darkest point I've ever been, and each song reflects that from start to finish
". Check out the album and what they have to say about it below.
Submerge:
This song is the intro to the record, and it sets the stage for the tone of the album lyrically and sonically. For anyone who's felt they're at their lowest and felt like they had no control to get better.
Finding Solace in the Black:
This one, among some others on the record, was written about the time I spent in an abusive, traumatizing relationship, and feeling like I had no way out of it. For anyone who's felt the same.
Mortal Coil:
This song summarizes the internal distress and existential dread I've experienced throughout my life, and always yearning to escape those feelings. For anyone who's felt this world is better off without them. You're not alone.
Trespasser:
This one is written directly to someone who was a part of the western Canadian music scene for years, and used his platform to take advantage of women. This song is for anyone he affected. We hear you and you are not alone.
Mend My Wounds in My Sleep:
For anyone who has walked upon the line of leaving this earth, and all the emotional distress that comes along with that.
The Love We Let Die:
This song was written among the fallout of a relationship that controlled my life for years. For anyone who has been in a similar situation, feeling like they're picking up the pieces of themselves.
I Know I've Caused This Curse:
This one is for anyone who carries the burden of depression or similar mental illnesses, and feeling like they are the cause of the grief they cause others.
Six Shades of Red:
This is the title track on the record, and I wrote this song about the time I attempted to take my own life. For anyone who has lived through something similar, and for anyone who has lost someone who has taken their own life.
Veins Like Ivy:
This song is an internalization of how I view myself existing on this planet, and how I experience the life of others passing by me.
A Midnight Romance:
This song is for my grandfather, who passed away from Alzheimer's disease. For anyone who has lost someone to this, or any other illness, you are not alone.
Follow Stasis: