Endswell - Sound In The Signals Interview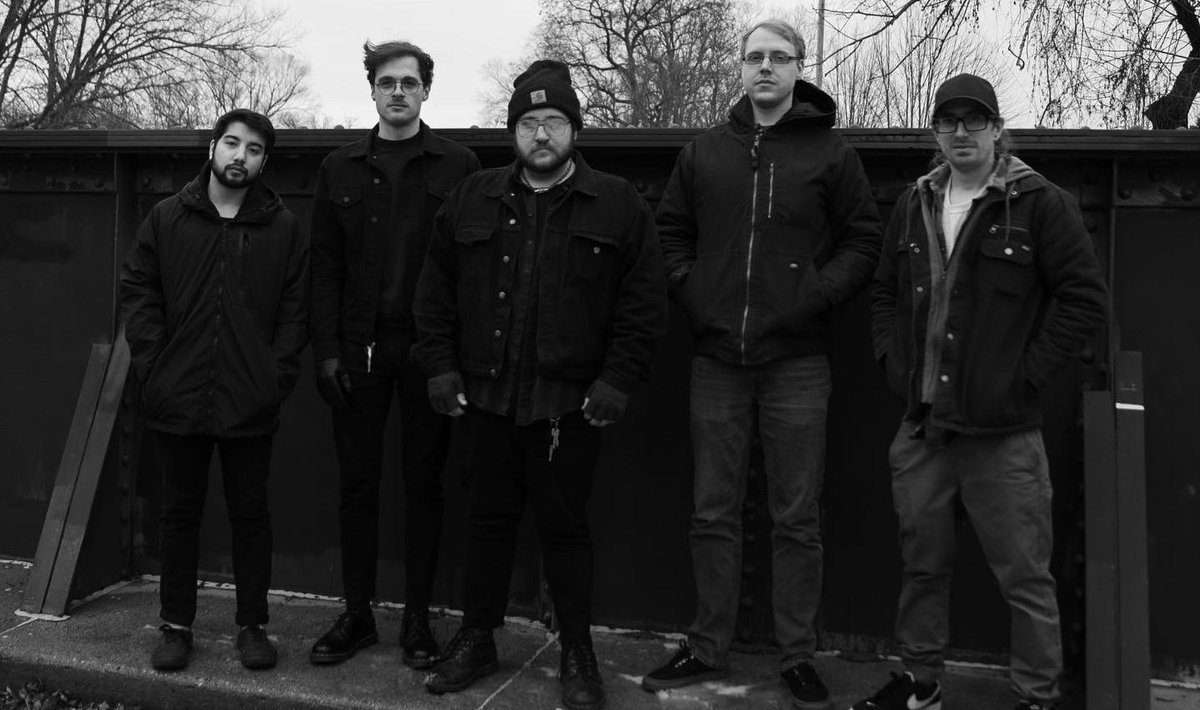 Olivia
I recently had the opportunity to interview
Endswell
. We discussed their writing process, their upcoming song "Heart Container" and release show, signing with Thumbs Up Records, when they plan to record their upcoming EP, and more. Check it out below.
First, thanks for the interview.
You're welcome, and thank you!
Your band is comprised of members from Excuse Me, Who Are You?, Tiny Voices, and Kule. How did you get together and form this band?
Kyle, Alan and I were in a group before this and things fell apart so we decided we needed a complete overhaul of the project, so we reached out to Louie of Tiny Voices to play lead guitar and Luke from Kule to play bass and it turned out to be a match made in heaven.
How does the writing process differ from being in those bands and how does it impact your approach to Endswell?
I can't exactly speak for the other projects, but for us it started off with our drummer Alan bringing us a small batch of songs he had written/started writing and we began working on those. Usually someone will bring the beginnings of a song to practice and we'll all sit down and play it together until we figure out a structure, then from there we hammer out all the finer details until we're satisfied.
Your single "Heart Container" will be out on February 17th. Can you tell me about writing the song?
Heart Container had a very straightforward origin in the way that it all came about rather quickly and naturally. It was the first song we all worked on together when Louie joined the band and it has a little bit of something from everyone in it. What really hit it home for me was when Luke joined and added his bass parts, that gave the song the depth it needed.
The writing process was very easy and painless, which is the best thing you can ask for haha.
Do you have a favorite lyrical or musical moment from the song? Why?
For me, personally, my favorite musical moment in the song has to be Alan's drum breaks/fills at the end of the song. Heart Container is usually last in our set so I'm a little dead by that point but when those drum fills hit it gives me a second wind to finish the set strong.
Have you been working on more music? Is there any chance that we'll hear an album or EP this year?
We do have an EP in the works! We're going to begin recording in March and hopefully, for a rough time frame, have it out by early to mid summer.
You signed with Thumbs Up Records. You've worked with them in some of your other bands. What's it like working with them on this project?
Tiny Voices and Excuse Me, Who Are You? are both on the Thumbs Up roster so naturally when they heard Louie and Kyle from those groups were doing a project together that also included members of Kule, it piqued their interest. We only announced our signing a couple weeks ago but the label has been so supportive and so into what we're doing and I think we're gonna end up doing some cool stuff together in the near future as far as releases go.
You have a single release show coming up on February 17th. What can fans expect from the set? How did you pick the line-up for the show?
We worked with our friend Arthur Machado to help book a release show and packed the bill with close friends bands. We wanted the night to be special and to also just highlight in general some of the great music the Wisconsin scene has to offer. It's taking place at the Nottingham Co-op, which has had some historically significant bands come through and play over the years. From my understanding it's the longest standing DIY venue in Madison.
Thanks for taking the time to answer the questions. Do you have anything else that you would like to add?
Thank you so much for reaching out to us! It's been a pleasure, we'd like to shout out:
Thumbs Up Records and the Riff Mafia
Arthur Machado
Joe Stanton
Nate Ashby
Colin Kenitz
Follow Endswell:
Follow Sound In The Signals: