Waiting 4 April - Sound In The Signals Interview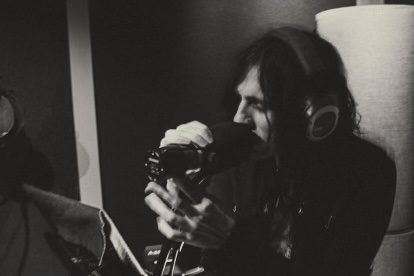 I recently had the opportunity to interview Colton of
Waiting 4 April
. We discussed his introduction to music and what motivated him to start the band, how their upcoming EP explores the different stages of grief, a song he's most excited for fans to hear, musical influences, the EP's artwork, and more. Check it out below.
First, thanks for the interview.
Of course, thanks for having me.
Can you tell me how you formed the band for those who may be unfamiliar? How did you initially become interested in music?
My love for music started when I was a kid. I would visit my dad's house on the weekends and he'd always have the stereo on. He'd play like Green Day, The Offspring, and System of a Down. I was super into it. Fast forward to high school, my friends and I created a little garage band. We played only covers but it was my first experience with a band. I fell in love with it.
After high school, in 2015, I left my parents house and moved into my biological father's house. I started a YouTube channel and posted covers of me singing. Creating and being in a band was something I wanted, but my life at the time was keeping me from it. I wanted to give up on everything. I was dealing with a serious depression and my mental health. I had such a lack of motivation.
In 2018 is when I started to have more of a foundation. My friends where I worked at the time really helped me out and I don't think they realize how much I appreciated it. They brought back that motivation in me and I wrote a song called "
Fade
". I released it under the name "Waiting 4 April" (named after my brother's birthday month). I was scrolling through the comments on a YouTube video and found someone wanted to work with me. Little did I know that this person would become my best friend and band mate, Jesse Meiring. Presently we have released 3 new singles and have an EP ready to go.
You've had this great push to get on Sad Summer Fest. Did it surprise you to see how many people were voting for your band?
I thought it was incredible how many people had voted for us. We had over 2000 votes and were in first place, but unfortunately we aren't on the ballot anymore. The band and I reached out to Sad Summer via email twice now looking for closure, and have yet to hear a response. It's unfortunate but it is what it is I suppose. We'll have more opportunities in the future.
You've been teasing your upcoming EP, 'Photo Memory'. What can you tell me about the EP so far? Have you finished recording it?
So yeah the EP is fully done and recorded! I'm so pumped to get it out into the world. We've sat on these songs for over a year now and they all mean so much. If I were to sum it up, it's about the different stages of grief. There's 7 stages in the grieving process and there's 7 songs on the EP. Each song of course has its own meaning, but they all fit into the theme we were going for. It's a vulnerable topic but I think it's something that gives the EP its own identity.
Is there a song that you're most excited for people to hear? Why?
There is definitely a song on the record that I'm so stoked on. The song is called "Currents". It's just got this super cool punk rock intro that makes you want to move. Every time I hear it I can't help but move with it. It's awesome.
What can people expect from it sonically? What were your biggest influences in writing and with the overall sound?
We have so many bands that inspire us musically. Jesse loves the bands "Caskets" and "Loveless" while I love the bands "Circa Survive" and "Hail the Sun". I think you'll definitely hear some pop punk influences as well. Lyrically the people who inspire me are Hayley Williams, Kellin Quinn, and Anthony Green. Their way of storytelling has always been incredible to me.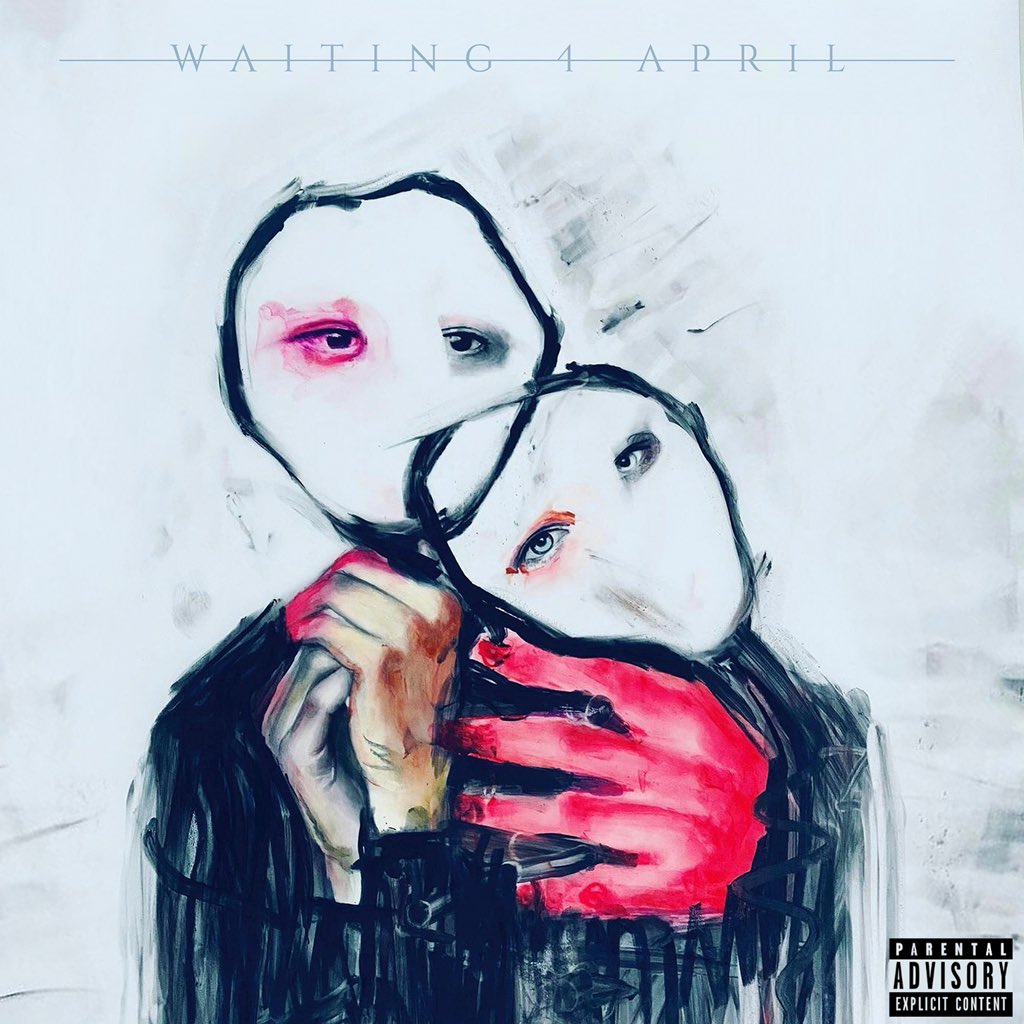 You also revealed the artwork for the EP. Who designed and created it? What is the meaning behind it and what made it the right fit for the EP?
The EP artwork was painted by one of my favorite artists
Chelsea Leopold
. I've always loved her art so it's amazing to have her art as the cover image for the record. The name of the artwork we chose is called "Get off me your sad". The art in my opinion depicts two lovers that are trying to let go of each other but can't. I thought that struggle of letting someone go and the theme for the record fit hand in hand.
Thanks for taking the time to answer the questions. Do you have anything else that you would like to add?
Thank you for letting me be part of the interview! I'm excited for our fans and the rest of the world to hear what Waiting 4 April has to offer!
Follow Waiting 4 April: