Innerlove. - Sound In The Signals Interview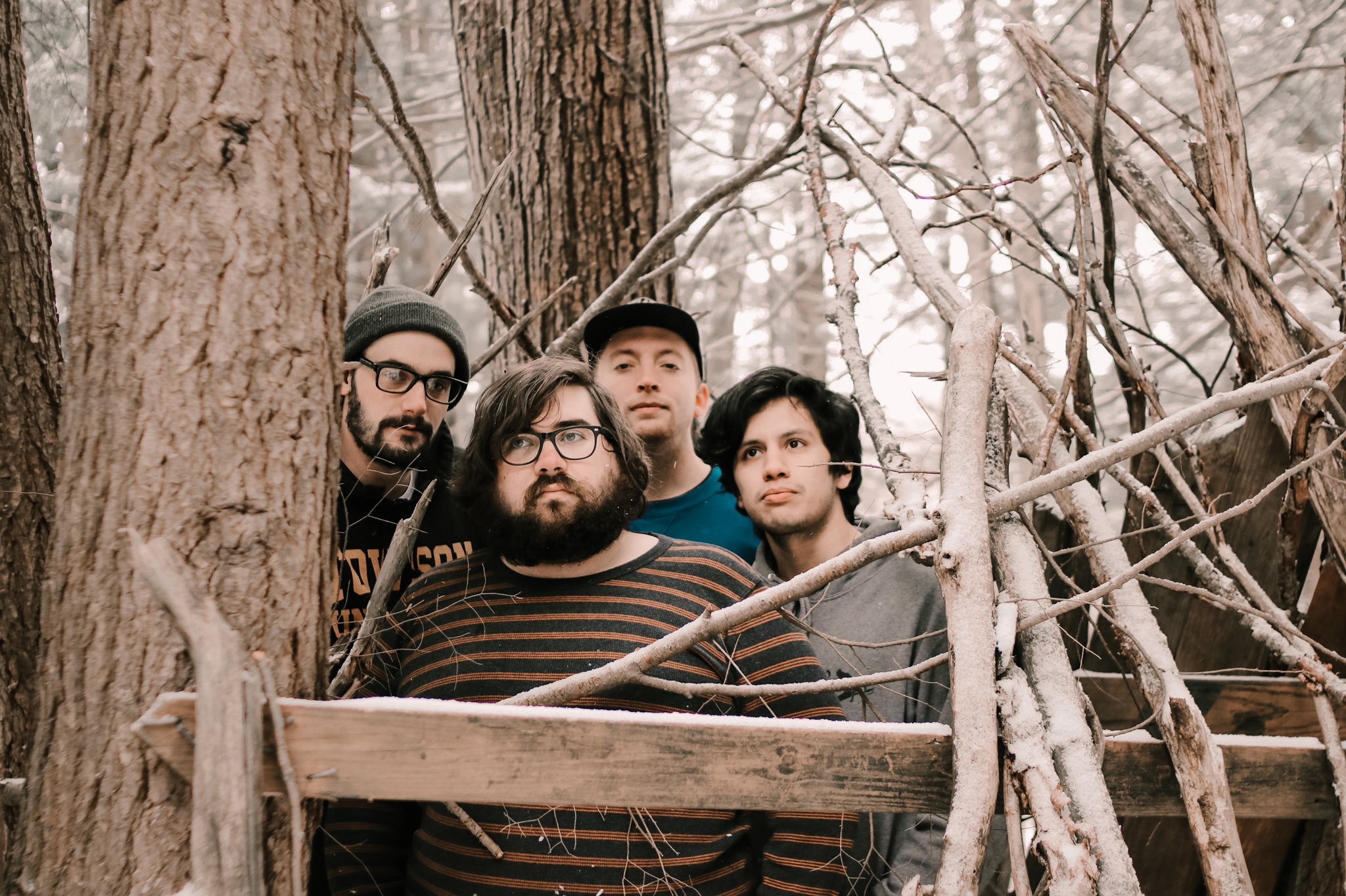 We recently had the opportunity to interview Jon Argondizza of Innerlove.. We discussed the band's new EP, life in the pandemic, vinyl variants, what's next for the band, and more. Check it out below.
First, thanks for the interview.
Thanks for having us!
Your latest EP 'Fine By Me' came out earlier in the year. Have you been pleased with the reception so far? What does that set of songs mean to you?
Haha the way the years been going it's felt like forever ago! When we released the EP back in March we were given high praise. Not only from close friends, but from people all over. On the unfortunate end of things. Our EP Release show later on that March was the weekend NY started the state wide Covid-19 Quarantine. It put a bit of a damper on the release, but we're still happy with the love and support we've been getting. All the songs on "Fine By Me" were the first songs we've ever written as a band, so we hold all the songs near and dear to us. The fact that people find solace with it in what feels like a completely different world means the world to us.
You've been teasing big things coming on Instagram. The band is starting to record a couple singles. Can you tell me about what you have coming up?
Yes we're already heading back into the studio! We originally had two tours planned in the spring and summer. Since touring has been cancelled until further notice. We decided to quarantine ourselves upstate in Roscoe, NY and started piecing some ideas together.
Going back into the studio with Billy Mannino has been a rewarding experience. Billy really has a way of being able to create large waves of sound and bottling them in just the right way. As to when y'all can hear them... just wait and see.
The artwork for 'Fine By Me' is so fantastic. The image and colors are great. Who came up with the image and concept? Why did you feel it was right for the EP?
Our good friend Connor Rothstein (Cemetery Tapes) actually came to us with the artwork. We've known Connor for a VERY LONG TIME and for as long as we've known him he's had such a keen eye for photography. When he showed us the cover we were completely floored.
The cover in our eyes conveys rebirth or beauty in disaster. The EP is entirely about finding yourself and moving on in life while everything around you is crumbling down. As some know Ryan and Jon were in a band called Table Talk for a number of years. When TT called it quits we both were so distraught over closing a huge chapter in our lives that we became incredibly depressed. After some time we decided the only thing to make us sane again was starting a new project. Being able to work on those songs in a different light and with new people was a wild new experience that brought out a different side of all of us. The cover not only reflects the EPs meaning but our lives as well. We couldn't thank Connor enough for helping us find it.
You also released a vinyl pressing for the EP. How close did you work with the label in terms of the overall product like the packaging, sleeve, and vinyl variant choice?
We worked entirely hand in hand with the guys at Know Hope Records with everything for the release. Everything from what songs we wanted as singles down to the Pre-order shirts. It's been nothing but a pleasure to work with Shawn and everyone from KHR.
How important was it for you to release the EP on vinyl?
As someone who has been playing in bands for a decade I've released countless EP's and samplers on CD and Tapes. When it came to vinyl though, it was less "Important" than it was a dream come true for all of us. There's something about vinyl that exceeds what some would consider a "Novelty" medium. Other than it's audio quality, large artwork and the beauty of the craft itself, Vinyl is a milestone for most musicians. We're glad Know Hope Records saw us as musicians worthy of being bestowed that milestone.
Thanks for taking the time to answer the questions. Do you have anything else that you would like to add?
Take time out of your day to find the beauty in life and yourself. It won't get any better until you do.
Also Black Lives Matter
Follow Innerlove.:
Twitter
Facebook
Instagram
Follow Sound In The Signals:
Instagram
Twitter