Awsten Knight, Waterparks Frontman, Announces Book Preorder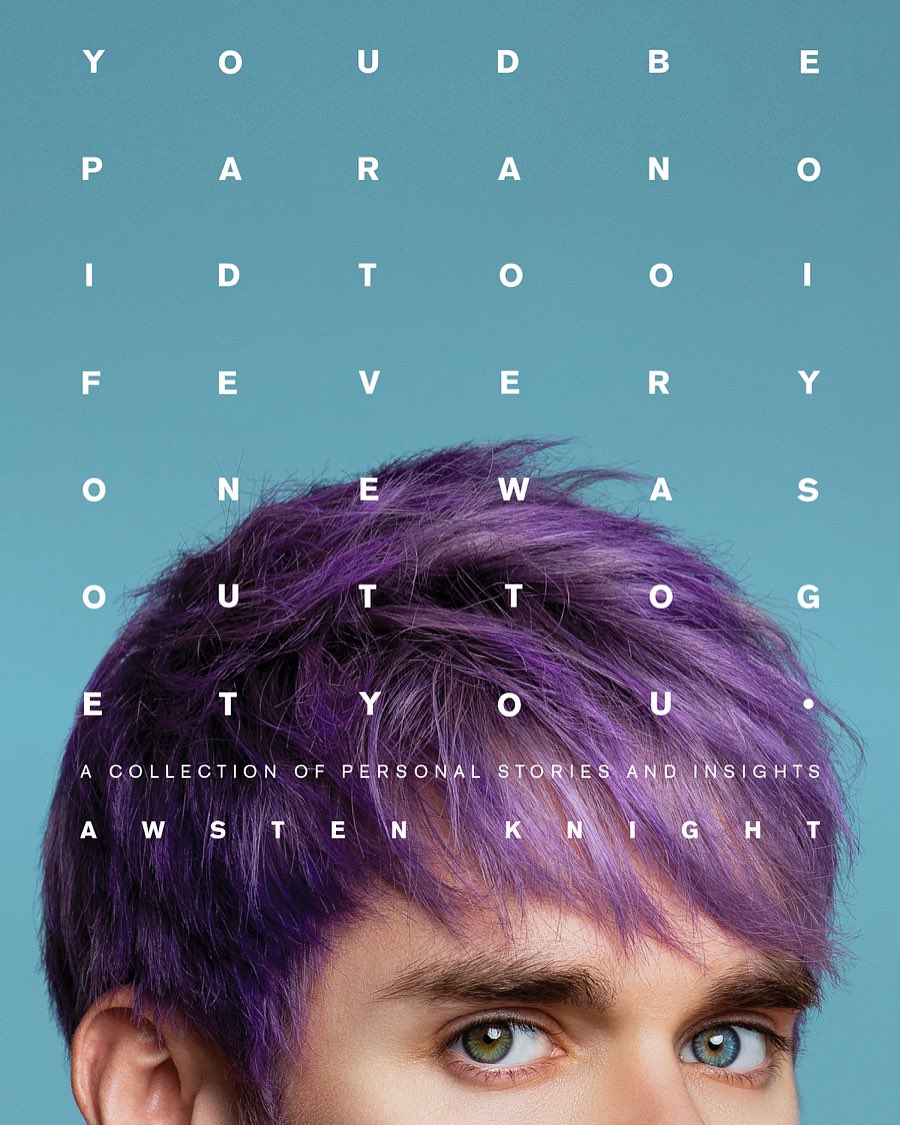 Waterparks frontman, Awsten Knight announced the preorder for his book,
You'd Be Paranoid Too
(
If
Everyone Was Out To Get You)
is now available for preorder. "
Awsten has woven personal tales of life and love in with a barrage of real unanswered questions. Dealing with toxic people, learning to love yourself, and waging war on an evil monopolistic mega-corporation are merely a few of the topics you will delve into when you look inside...".
It's set to be released on November 12th. Get it
here
.
MY FIRST BOOK "YOU'D BE PARANOID TOO (IF EVERYONE WAS OUT TO GET YOU)" COMES OUT NOV 12. I WROTE IT IN APRIL OF 2018 AND IT'S REALLY WEIRD THAT THIS IS HAPPENING. PRE-ORDER IS OFFICIALLY UP NOW FOR BOTH VERSIONS. NERVOUS. STOKED. HOPE YOU LIKE IT.

ORDER:

https://t.co/lmfA7zrA5B pic.twitter.com/bRJ7YumAvC

— DANNY FANDOM PHD (@awsten) October 28, 2019
THE LIMITED EDITION OF MY NEW BOOK IS SO FUCKING COOL UGH I LOVE IT, THERE ARE ONLY 1000 OF THESE AND THEY'RE MORE THAN HALFWAY GONE IN 2 HOURS WTF THANK YOU SO SO MUCH FOR CARING ABOUT THIS 🖤🖤🖤 11/12

ORDER:

https://t.co/lmfA7zrA5B pic.twitter.com/FBH0AnXkGy

— DANNY FANDOM PHD (@awsten) October 28, 2019