Haunt Dog - Sound In The Signals Interview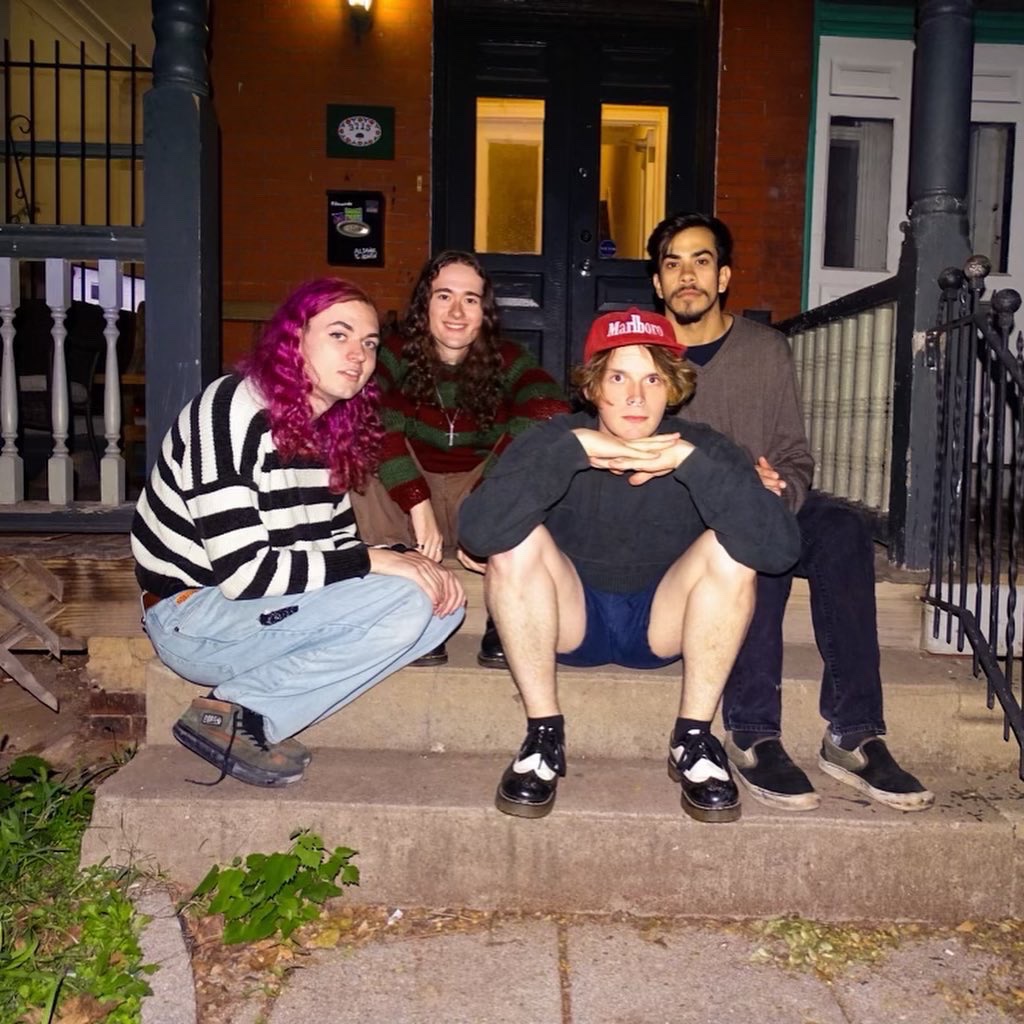 I recently had the opportunity to interview Haunt Dog. We discussed how they formed the band, musical influences, writing and recording new single, "OK Google, Get Me Out Of This Small Town", collaborating with Sleepy Clown Records, when to expect new music, and more. Check it out below.
First, thanks for the interview.
Thank you so much for having me! This is so neat and cool and I'm so grateful to be doing this and talking to y'all!
Can you tell me how you formed the band for those who may be unfamiliar? How did you initially become interested in music?
So we started around a year ago in New Brunswick, NJ. It was the drummer Henry and I (Dusty) initially just meeting up periodically and then a few months in, we migrated the project to Philly and recruited Liam on bass and Ben on guitar. And we've been busting our boutta writing and recording and goofin' off since. As for initially becoming interested music, I kind of always have been. I've been playing guitar since I was a little kid as my dad and grandfather were also musicians. I found myself getting pretty involved in the local DIY scenes in high school and then started paving the way to starting my own projects and that led me here.
Who are some of your biggest musical influences? Why?
Biggest musical influences are Hop Along, Algernon Cadwallader, Snowing, Tawny Peaks, Kickball, Two Knights, Ovlov, Glocca Morra, Pixies, Hella, Queens of the Stone Age, Lightning Bolt, At the Drive In, the Mars Volta, Cloud Nothings, Title Fight, Turnover, Turnstile, Beach House, Origami Angel, Guitar Fight, Modern Baseball, and Rozwell Kid
You just released your first single "OK Google, Get Me Out Of This Small Town". Can you tell me about writing and recording the song?
OK Googs was recorded over the span of this fall at Drexel University by Liam. The process was a lot of fun and we took our time to make sure it was a good as we could get it.
Do you have a favorite lyrical or musical moment from the song? Why?
I think the initial first 'verse' rolls off the tongue nicely. I don't really know what it means. I've always written lyrics in this word-vomit kind of way where I just use these picture-painting descriptive words to convey an umbrella emotion. OK google is about being freaked out I guess. Like the words kinda make me think of a bug-crawling uneasy anxiety now that I'm looking back at them.
You released the song with Sleepy Clown Records. How did it work out for you to work with the label? How has the experience been so far?
Sleepy Clown has been such a pal these past few months. I have such a good time bouncing ideas with him and just drooling over bands we like and the thought of signing them.
What are some of your favorite Sleepy Clown artists or releases?
As for a favorite sleepy clown band, I gotta say Camping in Alaska just because of the YouTube-rabbit hole nostalgia. Aside from that, Oh My God Elephant is a classic, and Plague Skater.
Can we expect more new music anytime soon? Is there any chance that you are working on an EP or album?
We will be releasing another single in the coming months followed by physical releases of both tracks. We're currently writing a full length and we have nothing but excitement for the future.
Thanks for taking the time to answer the questions. Do you have anything else that you would like to add?
Keep an eye out for some merch on Sleepy Clown's website and come hang with us in a stinky Philly basement sometime soon!
Follow Haunt Dog:
Follow Sound In The Signals: