The Early November - Sound In The Signals Interview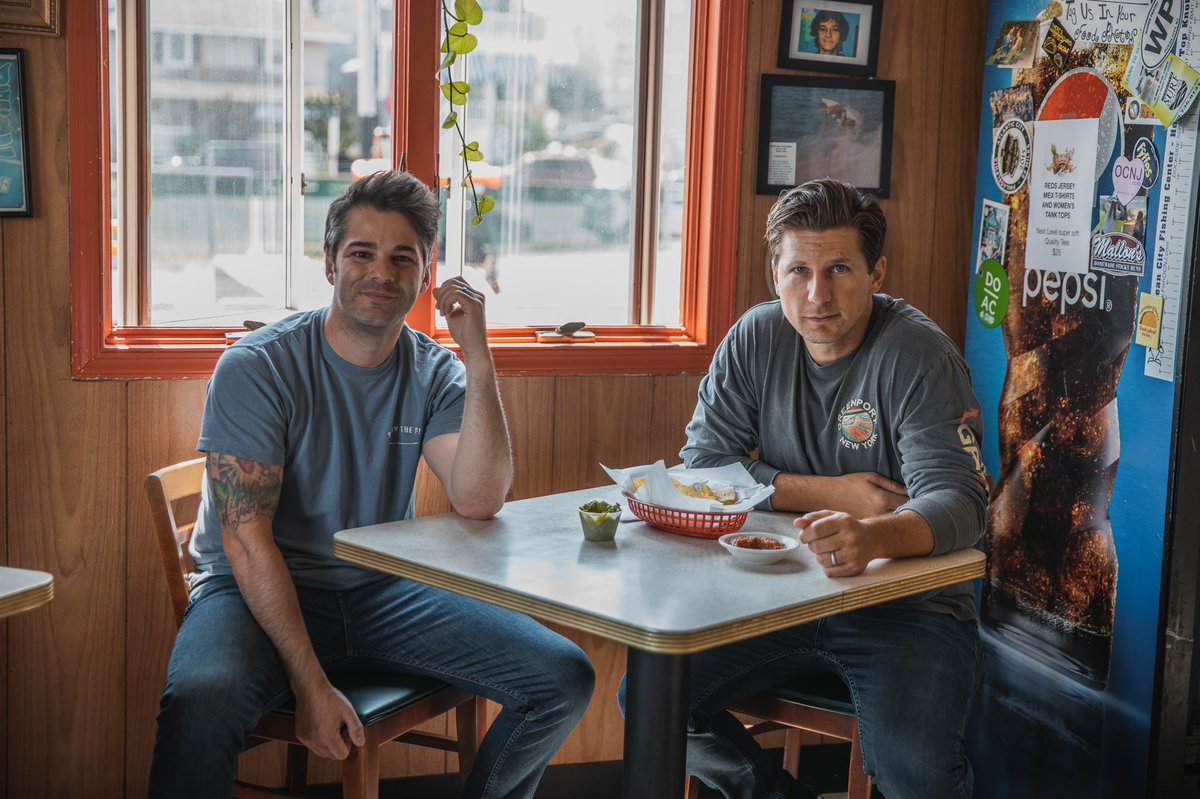 I recently had the opportunity to interview Jeff Kummer of
The Early November
ahead of the release of their new song, "
Denent
", which is out today. We discussed how thankful the band is for their fans, how it feels to be celebrating their 20th anniversary, their excitement for what the future holds, how they approached their upcoming album, "Twenty', filming the nostalgic video for lead single, "Make It Happen", some favorite moments from being in the band, touring with I Can Make A Mess and Vinnie Caruana, and more. Check it out below.
This year is the 20th anniversary of the band. How does it feel to be celebrating such a long career with lasting support from fans?
To sustain a band for 20 years with no real mainstream success is definitely very hard. However, we've got great fans. Plain and simple. They're the driving force that keeps us operational. Without their support, we wouldn't be able to do this. It's something that we are annoyingly thankful about because they've allowed us to do something we love for 20 years. So when you celebrate a milestone like this.. you celebrate it with your fans at the center of it. That's what makes it so special. Because everyone is involved. We've been in this ride together from the jump.
How do you feel about where you are now in music and what the future holds for the band?
We feel really good. We just have this newfound enjoyment of it all. A perspective you only get after 20 years of touring and album cycles. You look back at the good and bad and really appreciate all of the good.
Obviously we want the band to continue to grow. We want to put out great records that we're proud of. But this idea of turning a new generation onto our band is exciting.
You recently announced 'Twenty', your 20 year anniversary album, which will be out October 14th via Pure Noise Records. It will feature new songs and older b-sides. Can you tell us more the writing and recording process and how you approached such an important milestone album?
We tracked down every old demo we could find, sat in the studio and listened through. We talked about each song, when we wrote them, what we were going through, etc. and essentially chose to record the deep cuts that fans have been asking us to put out for years. We started by tracking a large chunk of those. While that was happening, we were writing and recording new music.
It was very much like putting together a puzzle because we intentionally wanted to make a great record, not just a collection of songs. We wanted this to play through seamlessly and have it's own identity. So when it came to finalizing the track listing, that was the big thing. What songs will our fans love to hear properly recorded AND what songs will make for the best album.
The promotional images feature Ace and Jeff. Were any of the other original members featured on any of the recordings for the new album or did you discuss it with them?
Our band has become this family with an open door policy. If original members want to eat, their plate is always at the table. We have discussions often when it comes to what's next for the band.
However, the new album was tracked entirely by Ace and I.
You recently released a nostalgic video for lead single, "Make It Happen". You wanted to showcase the music scene from 20 years ago in the video. It features many call backs and recreated shots from an older video. How would you describe filming the video and the feelings of being back in that time for a while?
I guess I didn't expect the nostalgia to hit me as hard as it did while we were shooting. We did all this planning and then you finally show up to a place like the 1619 house. A place where we played many of our first shows. To go back, move all the new furniture, and dress it like a 2002 house show and watch this younger generation tear it up from the sidelines. That was a full circle moment.
What are some of your favorite moments and/or memories from being in the band over the years?
My favorite moment was likely our reunion show in 2011. I've never experienced a crowd sing every single word of a set like that in my life. It was the loudest, most passionate show I've ever been a part of. The fact that we got to experience it with our close family and friends is something I'll never forget.
The beginning was also really special because everything was so new and exciting. I'm the youngest member of the band. So when we signed to Drive-Thu Records, I was in High School. We left for our first tour a day or so after I graduated. It was like hey kid, you're a grown up now. Get after it. Have fun screwing up..
Do you have a cool story from around the 'For All Of This' era that you've never told anyone?
I'm fairly certain I've told every story I can remember about six-hundred times. However, I remember finishing it and instantly being consumed by the road. I loved it because I was touring with all of the bands that I listened to. Our first tour after tracking the EP was with Allister and The Reunion Show. Next was The Starting Line and Taking Back Sunday.
I can't think of anything notable off the top of my head other than accidentally locking our merch guy in our trailer for hours or hitting the road with 3 pairs of sticks and trying to make them last for a full US tour which never ended successfully. All of these little specs of memories that get unlocked when you really think about those early years.
You'll be heading out on tour in the Fall with I Can Make A Mess and Vinnie Caruana. What are you most looking forward to about those shows?
Honestly, everything. We're working really hard to make this tour as special as it can be. I've had a few people reach out to us, telling us that they can finally bring their kids to experience their first TEN show. How can you beat that? That makes me want to deliver the best possible show on every level. The package is great. The shows will be intimate. I really can't wait to get it started.
Thanks for taking the time to answer the questions. Is there anything else that you would like to add?
Thank you to everyone who's ever supported The Early November. Tickets and VIP Packages are on sale for our 20th anniversary tour now! Don't sleep on it. I slept on Tom Petty and The Heartbreakers 40th Anniversary tour and I'll never forgive myself for it. I'm not saying we're Tom Petty and The Heartbreakers. I'm just saying don't drag your feet. It's going to be one hell of a show.
Follow The Early November:
Follow Sound In The Signals: