SupMikecheck - 'Is The Love From A Few Of My Friends Enough To Keep Me Alive?' (Exclusive Track By Track)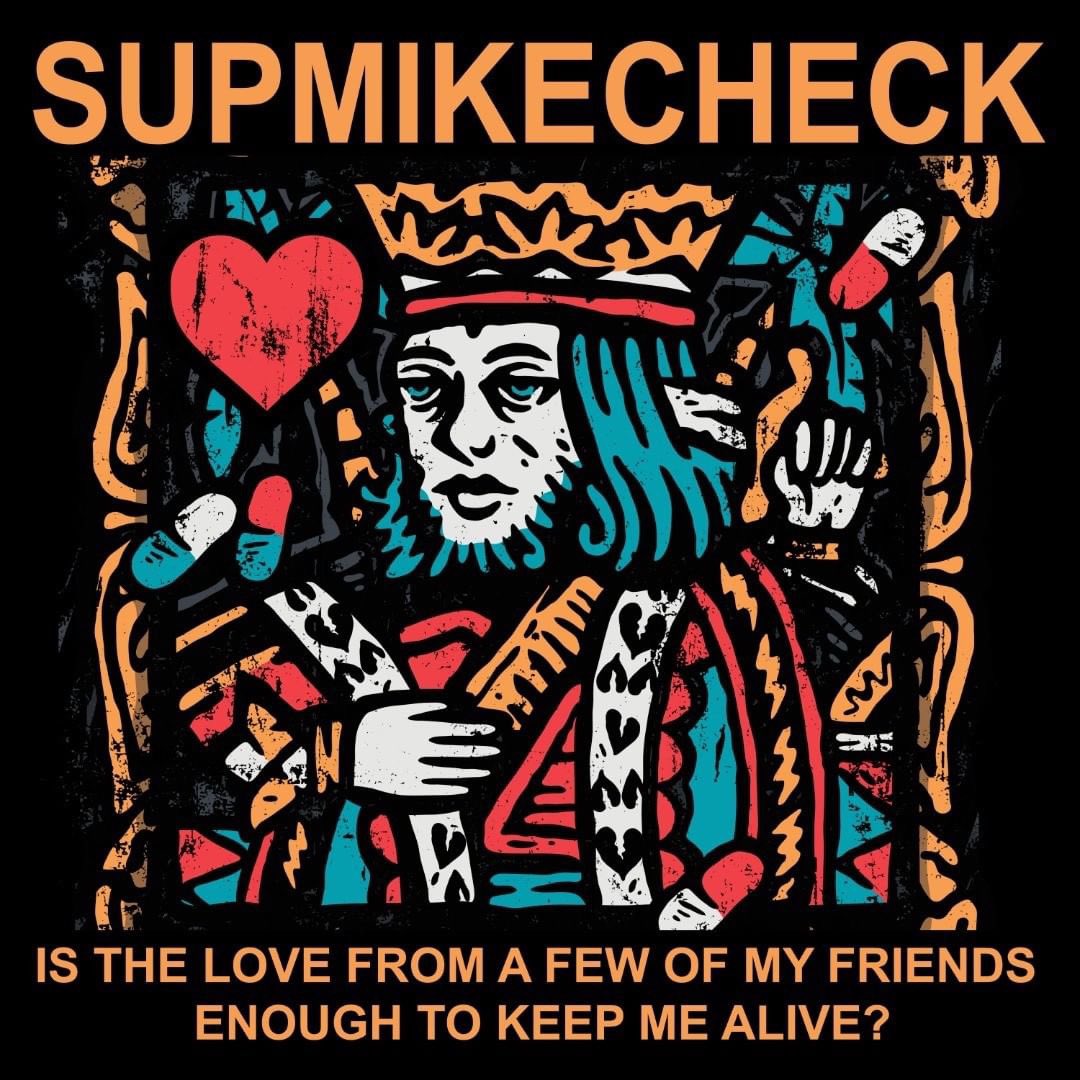 SupMikecheck released new album,
Is The Love From A Few Of My Friends Enough To Keep Me Alive?
Mike Montini
told us the
he worked on the album for about two years. "
The songs are all recorded where I work up a drum pattern and layer guitars, bass and synth. I do all of my own production and play every instrument. What I enjoy most would be creating a song and a lyrical story and then I enjoy finding an artist to feature on the song to add a second voice that keeps the album interesting
."
The album features Dying In Designer a solo artist, Aaron Gillespie known for his work with Underoath and The Almost, Princessbri known for her solo work, Dan Castady a singer in the band The Fold, Butterchops an independent singer and friend of his, and $teven Cannon a rapper and collaborator within Lil Xan's Xanarchy. "The theme throughout the album leans towards finding self confidence when you are feeling very much alone, each song is very open and brutally honest. It is an adventure through human emotions and a continuation of the heart break endured on my previous album You Never Really Cared." Read more about each track below.
1. Is The Love From A Few Of My Friends Enough To Keep Me Alive - Intro
Following my previous album You Never Really Cared, this title track is an instrumental with spoken words of advice a friend of mine left for me. My previous album You Never Really Cared was about the emotions of going through a long distance break up, this new album Is The Love From A Few Of My Friends Enough To Keep Me Alive is about the emotions and moving on process after the fact we have separated, the theme is about finding self confidence while feeling very, very alone.
2. I Just Hope That You're Unhappy
This song is a brutally honest reaction to a break up, often we find ourselves saying "I just hope they're happy" when I had an awful feeling that it was not true for me. I wanted this person to miss me, I wanted them to tell me I was right. I want the next person they date to not be as good as me. It is a brutally honest song about a true human emotion.
3. Golden State Worrier (feat Dying In Designer)
This song is about worrying about someone in a long distance relationship, the nervousness of not being able to see them when they go out. The fears of being cheated on while at home. A lot of time is spent worrying in a long distance relationship. Unfortunately, in my case all my worst fears were coming to life. The term worrier is for someone who worries and the title is a pun for the Golden State Warriors professional basketball team.
4. Background Character (feat Aaron Gillespie)
This song is about seeing other people's relationships, sometimes even your own friendships where you feel left out. You feel like a background character and if you were to stop existing or stop reaching out to people first who would even call. It is a song about feeling like you have no lasting value as a person, occasionally people will run into you but they will forget about you. It's a very brutally honest and emotional song about a battle of self confidence.
5. Submit // Commit (feat PrincessBri)
This song is about the sinning in Hollywood, the desire of what it takes to become famous, the art of giving up your morals for the spotlight. The song is about doing whatever it takes to make it. The song is a little bit after the break and came to me while driving through the city late one night. It was kind of me at a point where I saw how dark the world really is.
An instrumental song with spoken word, following the thought that this world is cold, I wrote this spoken word to relay if the world is cold and if i'm going to go through it alone then I will put a jacket on and try to deal with it.
This song is about time passing by and wondering how someone is doing. I used alot of outer space sounding synths on it, kind of like a transmission or an SOS. The funny thing about music is even if you stop talking to someone, you can indirectly message them through a song. Through social media I have the person removed now so we lost touch but down the line they may cross my album or song out of curiosity, maybe it'll end up on a podcast or radio or something and they'd know it was about them and that I was reaching out.
8. Every Summer (feat Dan Castady of The Fold)
This song is about my teenage years looking back on them and how every summer I think back to places I used to go, and past relationships. I am very sentimental about the past. I love spending time at the beach in the summer. I miss running around the yard, riding bikes and seeing fireworks. I view the summer as an exciting time, we are kind of conditioned as kids that the summer is the finish line to a tough school year and we get a few months before school starts back up to just be young and have fun.
9. On The Drive Home (feat Butterchops)
This song is written about a drive home from a concert with friends or a date with someone you like. It was a feel good song about having a heart to heart, staying out all night and stopping to get some food. It was written about those nights driving home from a concert where everyone is kind of tired and just enjoying life and the time you're having with one another.
10. Pilladelphia (feat $teven Cannon)
This song was an experimental song for me where I went back to making a song with a catchy title and different perspective. It's not really about me entirely but in ways it is, It was written after a night out in Philadelphia I had and I met a nice girl after a show. We didn't do any drugs or anything but I thought the name was a fun play on words, and saw it as a branding and experimental idea.
11. Taking The Palm Trees For Granted - Outro
This song is instrumental with spoken word. It is the closure of what I was enduring and the emotions I had been feeling at the time. Perhaps I still feel the same way today. The title is about how I visited California, how I was living in South Carolina and all I ever wanted was to live in a place that had palm trees. It's actually a reflection on now that I lived there I still was feeling incomplete. Although my scenery was what I dreamt of I wish I had love and a person to share it with. To this day, Although I can't find home or a place of comfort maybe I should stop complaining. After all, I am where I wanted to be. Maybe I'm taking these palm trees for granted.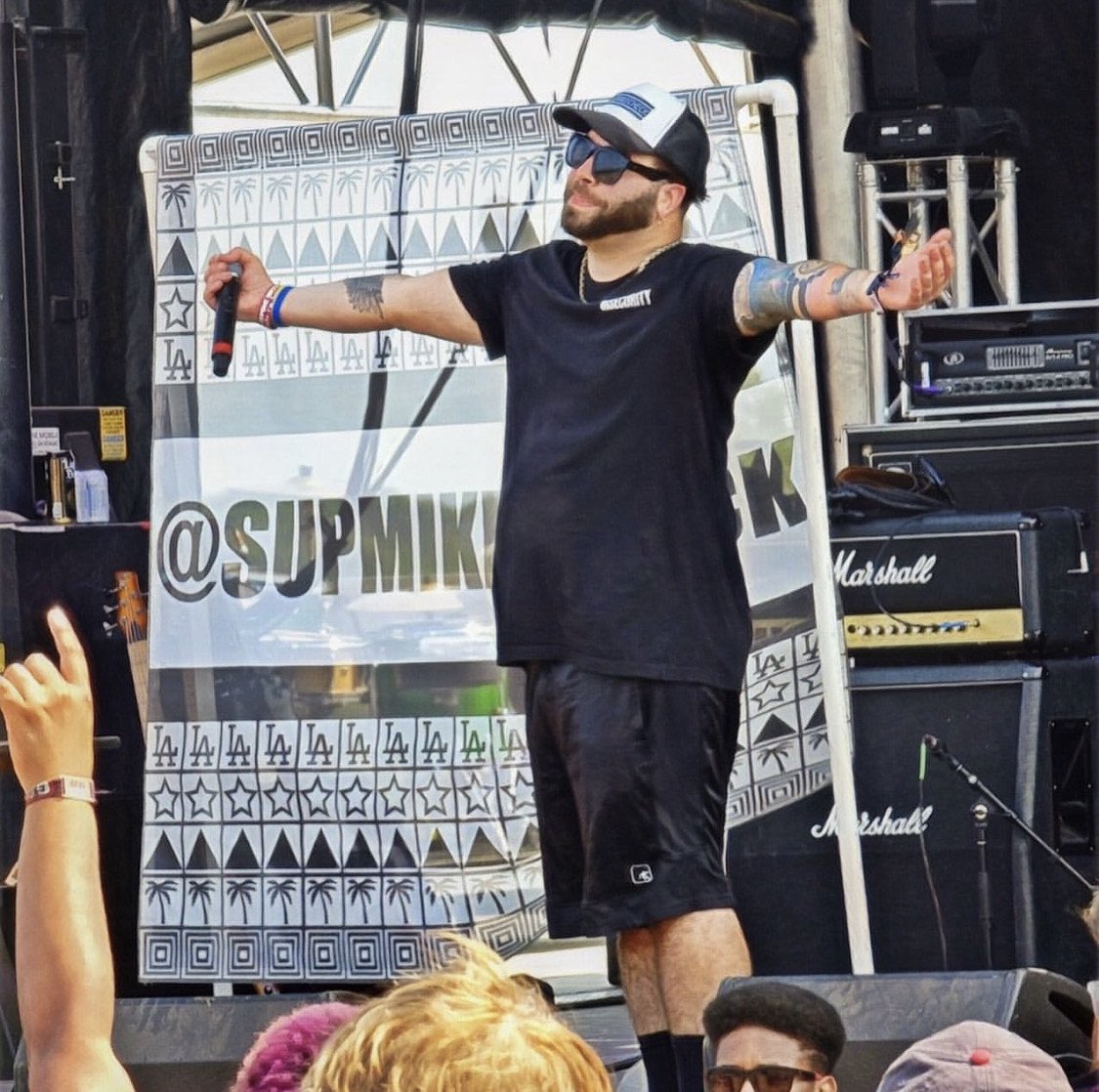 Follow SupMikecheck: