Birthday Dad - Sound In The Signals Interview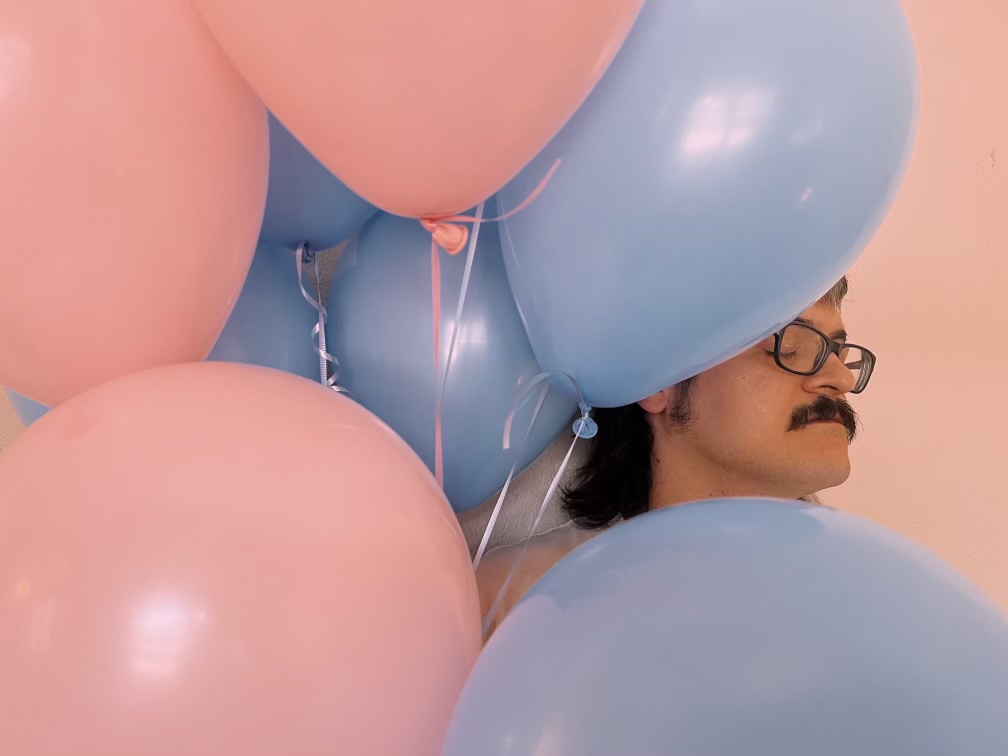 I recently had the opportunity to interview Alex Periera of Birthday Dad. We discussed how Periera started the project, the writing and recording process for upcoming album, 'The Hermit', how he knew he had an album when he finished "TV Dinner", his favorite song from the album, musical influences, signing to Refresh Records, releasing the album on cassette, and more. Check it out below.
First, thanks for the interview.
Thank you for interviewing me!
Can you tell me how you formed the project for those who may be unfamiliar? How did you initially become interested in music?
I've fronted a couple local bands over the past 10 years (Every Atlas/thomas jefferson aeroplane), but never really went anywhere with it. I started Birthday Dad as a solo project in 2019, writing songs about how I barely leave the house and other anxieties. I wanted to do something different, so I swapped my usual guitar for piano, an instrument I barely know how to play. I was already recruiting my backing band from the internet before the pandemic sort of pushed this even further into self-isolation.
You recently announced your new album 'The Hermit'. Can you tell me about the writing and recording process for it?
I record all my vocals and piano on my phone using the spire recording app. It was written and recorded as I went. I did some demoing, but mostly tried to nail down final takes soon after I wrote them. So for instance, there's stuff on the album that was recorded 3 years ago and there's stuff on the album that was recorded 6 months ago. It was all written in about a 2 year period, early 2019-21.
As I got my parts down for each song, I looked to the internet to fill out my backing band. I found a great drummer in a Neutral Milk Hotel subreddit who was incredibly dedicated and really made the process so easy for me. My brass player I also found on Reddit and they were the first two people who made me feel like this was working and had its own sound.
My friend and incredible UK based musician George Gadd was also there from the beginning, mixing as we went. As I finished most of my writing and recording and collected the horns and drums, I looked to fiverr to recruit two string players as well as a saxophone player. The whole album was just parts sent back and forth through emails across the world.
With the album announcement you also released your song "TV Dinner". How long did you work on that song and where was your headspace at when you wrote it?
That song was the 3rd song written for the album in early 2020 I believe. I had just moved into an apartment and things in my life were going pretty good. But there's still plenty of nights you're alone with yourself and your own thoughts. I eat a lot of frozen meals in front of the TV while also using my phone. So that's sort of what the song is about. Immediately after writing it I was like ok well that's probably a single and also, I think I have an album here. That was probably one of the first ones totally finished and the last thing to be recorded was the strings in late 2021.
Is there a particular song that you're most excited for listeners to hear? Why?
Really the whole album because it's without a doubt the best thing I've ever done. But I think the closing track, "Crystal", is my favorite song I've ever written. I just said everything I wanted to say on that song, plus I think musically it turned out so cool and jazzy and different from anything I've ever done.
Your bio says: "Imagine if Bright Eyes locked themselves in a room for a year and only listened to Jack's Mannequin.". Can you tell me about what that means to you in terms of your sound? How are those two bands influential to you?
Well, Bright Eyes is my favorite band of all time so that definitely informs my songwriting in a big way. Jack's Mannequin - I was obsessed with that first album when I was younger. I listened to it so much. Them and a few other bands were probably my only strong piano based influences. But really that was how my good friend Robby of Oolong twitter fame described me to people when I first sent them the album.
Who are some of your other biggest musical influences?
Well, I mentioned Bright Eyes already. The Format's album "Dog Problems" was another huge one for this album in regards to the big band sounding stuff. When I was a kid my favorite band was blink-182. Other musicians I love: Neutral Milk Hotel, Joanna Newsom, Daniel Johnston, Manchester Orchestra, Frightened Rabbit, mewithoutYou
You signed with Refresh Records. They're releasing the album. How did it work out for you to be on the label and how has your experience been so far?
Robby who I mentioned earlier actually sent my record to a bunch of people and said "hey you gotta listen to this" and they listened. Refresh was the first label who reached out and said hey, I'm interested in working together and I feel so lucky that it worked out. Josh and the whole team have been great. It's my first time on an actual label and I can't imagine it being much better than this for a first time experience.
You're releasing a cassette for the album. Can you tell me about the packaging for that?
Josh took all the gross low res public domain art I sent him and made beautiful packaging and merch and whatnot. It's just gonna be a regular cassette tape with baby pink shell.
How important is it to you to have your music on physical media like cassettes or vinyl?
Super important. You wanna have some sort of physical media of your album. My dream is to one day do vinyl. Also streaming isn't going to be around forever and not everything is on streaming either! I like the collection aspect as well with different variants you can get and whatnot. It's fun.
Thanks for taking the time to answer the questions. Do you have anything else that you would like to add?
Thanks for giving me my first interview as Birthday Dad and don't forget to stream my debut album "The Hermit" when it comes out September 9th on Refresh Records!
Follow Birthday Dad:
Follow Sound In The Signals: