Drastic Park - Sound In The Signals Interview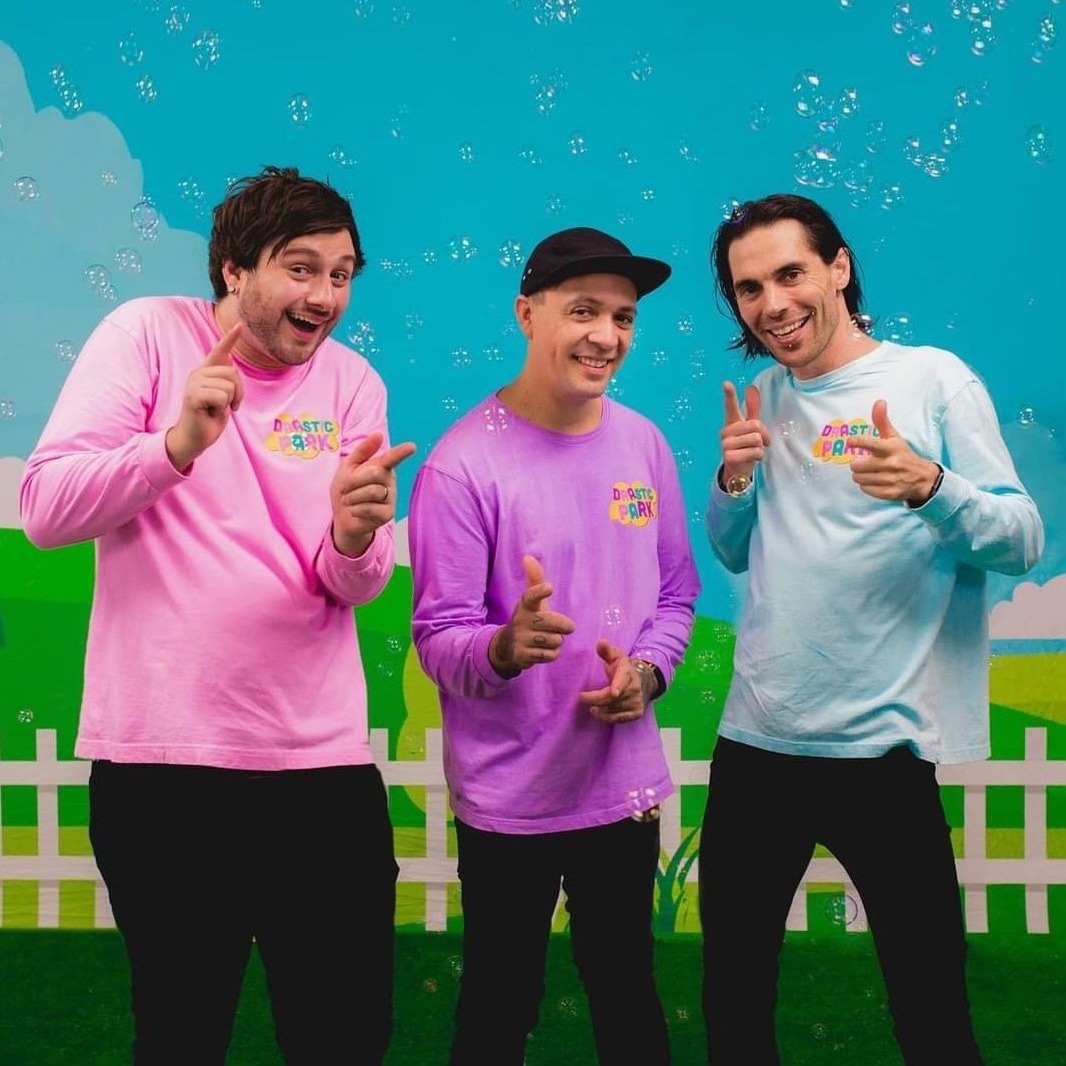 Tom McInnes
I recently had the opportunity to interview John of
Drastic Park
. We discussed how experiencing anxiety led him back to pursuing music, the writing and recording process for new song, "Deadline", filming the video for the song, vinyl releases, opening for Real Friends, the potential for new music, and more. Check it out below.
First, thanks for the interview.
The pleasure is all ours!
Can you tell me how you formed the band for those who may be unfamiliar? How did you initially become interested in music?
Myself and Chris, who is my cousin, have been playing in bands since we were teenagers. We've gone from acoustic stuff, to emo, to hardcore/metalcore, to pop punk, to surf/indie rock - and we had so many failed bands that we just kind of gave up on music. I decided to move on with life and start a family. It wasn't until my son was born and all of a sudden I started experiencing anxiety for the first time and it inspired me to express those emotions through song writing, and I wrote one of our first songs called Little Things. Showed it to Chris and he loved it and we decided to give it one last shot. We didn't take things too seriously, so enlisted a drummer who was just part time due to commitments with another band. It wasn't until we worked with Coach Cannatelli that he said we had something special. So we decided to get serious about it, but the absolute spark was when Joe joined the band due to our previous drummer not being able to commit, and things all took off from there.
You recently released your song "Deadline". Can you tell me about the writing and recording process for the song?
I actually wrote that song with the music video in mind. I'd always wanted to create a short film about two kids watching a kids show, and then things get crazy and the host kills the other characters and crawls out of the TV and hunts down the kids. So as I'm writing this pop punk song, I thought: "You know what, let's turn this song on its head and just throw in an all out breakdown". After that the music video concept evolved a little but the song basically hasn't changed since that 3 hour writing session!
You did release a fantastic video for the song that parodies The Wiggles. Who came up with the concept for the video and what was it like shooting the video?
I think it just made sense to parody The Wiggles using that concept I just spoke about. They are Aussie icons and having something so recognisable just emphasised the effect of the violence that later ensues! The Wiggles was definitely my idea, but credit has to go to Chris and Joe who actually agreed to wear the costumes!
The video gets wild near the end and has a big time shift. Who came up with the idea to have that transition in tone?
Yeah, that was all me! But basically once I showed that song to the boys and didn't even tell them the music video idea, I think we all knew the music video had to be turned on its head in that time. The song had shock value, so the video had to as well.
Can we expect more new music from you this year. Is there any chance that you're working on an EP or album?
We definitely have enough songs for an album however we are also poor so probably the best you'll get is an EP. Unfortunately it's likely there won't be any new music until at least late this year as we are only in the demoing stage at the moment!
Do you think we will see any vinyl releases of your music anytime soon?
Yeah, we just dropped Deadline on vinyl with the Anti Vinyl Vinyl Club who we always work with. It's such an important release for us we really couldn't NOT drop it on vinyl too!
You recently played with Real Friends. How was it opening for them? What are your thoughts on Cody as the new vocalist?
It was great! They are next level professional when it comes to their live performance that it was so damn enjoyable regardless of their new vocalists. I think Cody had big shoes to fill, and he is an insanely good vocalist - it just takes time to get used to a new vocalist, especially since Dan had such a recognizable, quirky voice.
Thanks for taking the time to answer the questions. Do you have anything else that you would like to add?
I think just go watch the music video if you haven't yet, but also check out the reaction video on our YouTube which is hilarious. Make sure you watch that AFTER the video though!
Follow Drastic Park:
Follow Sound In The Signals: