Castaway - Sound In The Signals Interview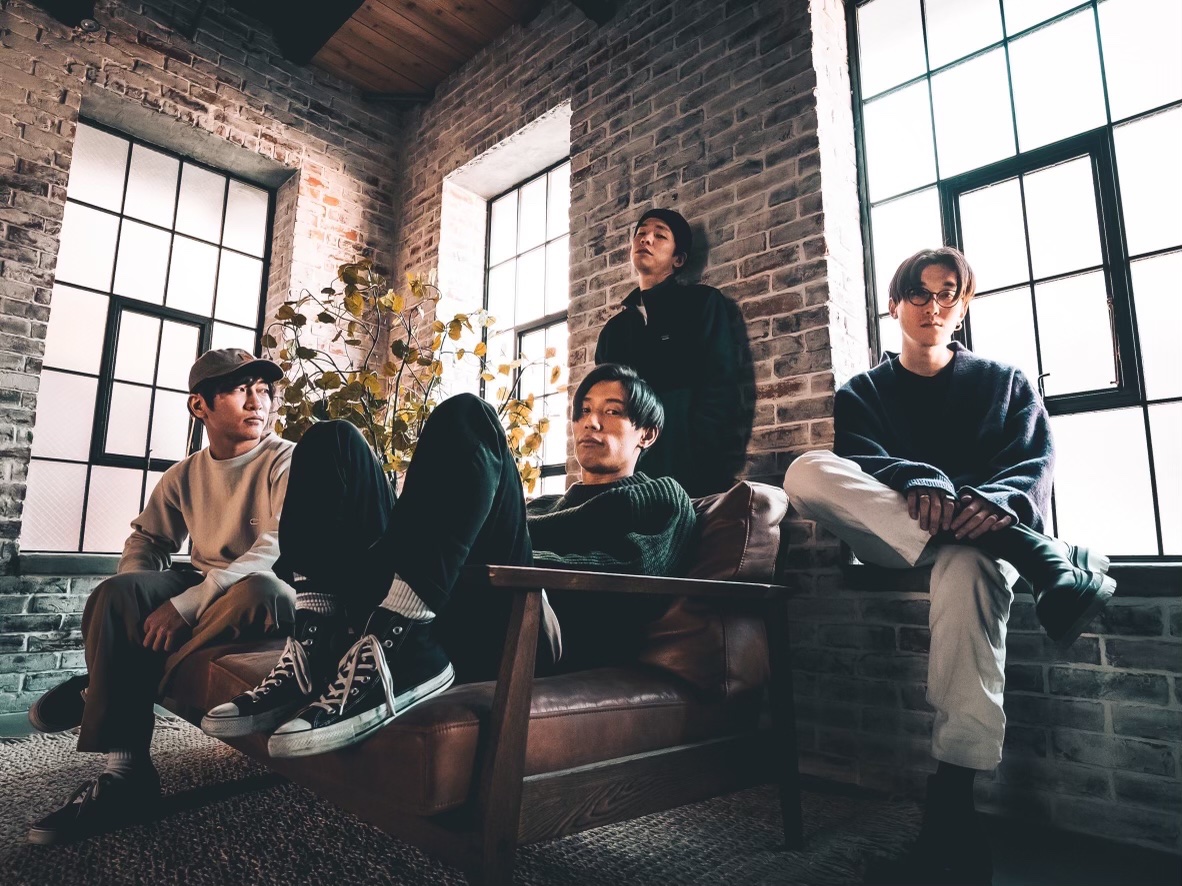 I recently had the opportunity to interview Castaway. We discussed how they formed the band, their biggest influences, the writing and recording process for new album, 'With Future Behind', a favorite musical moment from the album, their upcoming tour, and more. Check it out below.
First, thanks for the interview.
Thank you for having us! We're Castaway from Tokyo, Japan.
こちらこそ!
日本の東京で活動しているCastawayです。
よろしくお願いします!
Can you tell me how you formed the band for those who may be unfamiliar? How did you initially become interested in music?
The original members met through social media. In the last few years, we've had a couple of changes in line-up. When it comes to getting into music, I guess it was a generation thing too because many people listened to pop punk and hardcore growing up. But at the end of the day, the common denominator for all of us is punk. The endless days of finding new bands on Bandcamp and other artist discovery sites.
In the early 2010s, a label called ICE GRILL$ came out in Japan and we loved every band that the label signed. Thanks to ICE GRILL$ we were able to tour with bands we were purely fans of and make great friends.
俺らは2012年にSNSを通じてバンドを結成したんだけど、詳しく書くと長くなるから割愛するんだけど、いくつかのメンバーチェンジを経ていまのメンバーになったよ。
メンバーはみんなポップパンクやハードコアが好きで、みんなパンクミュージックが好きだったんだ。
しょっちゅうBandcampとかで世界中のバンドを探してたよ。
Castawayをはじめる前に、日本にICE GRILLSっていうレーベルができて、そこのオーナーのmizukiさんが多くの海外バンドの来日公演や日本版のCDをリリースをしていて、IGからリリースされているのバンドはどれも好きなバンドばっかりだよ。
ICE GRILLSのおかげで多くの来日バンドのサポートをやらせてもらえて、友達もできたしすごくいい経験をさせてもらったよ。
Who are some of your biggest influences?
We took our band name from a Transit song so needless to say, they are the biggest influence for us. Every member of the band loves Transit. We also love Basement and Turnover so we're definitely influenced by them too. It's funny cause all these bands are released from ICE GRILL$. To add a few more influences, we'd say Half Hearted Hero, The Wonder Years and Fireworks.
実はバンド名の由来になったのはTransitの曲名からとったもので、このバンドからはすごく影響を受けているよ。
メンバーみんな大好きなバンドです。
あとはBasement/Turnoverかな!
特にはこの3バンドは皆んなのお気に入りで影響は大きいよ。
この3バンドもICE GRILLSからリリースされてるね。
ほかにも沢山あるんだけど、影響を受けているのはHalf Hearted HeroやThe Wonder Years、Fireworksとかかな。
You recently released your new album 'With Future Behind'. Can you tell me about the writing and recording process for the album?
Our singer Sota wrote the base of the whole record and the rest of the band members added our own influences to make this record. There were many discussions regarding direction for sure. It's our 10th year as a band and our first full-length album. We wanted these 11 songs to reflect the 10 years of this band. We feel like we were able to make a record that embodies Castaway at its core. It took us 10 years to find and refine that sound. We would take our time writing, finding and picking out the best parts for each song.
VoのSotaが基盤を作って、それを皆んなのバックボーンを軸にディスカッションして作り上げたんだ。
今回のアルバムの11曲はそれの集大成だと思ってるよ。
レコーディングはどのパートもベストなフレーズを探すのに苦労したよ。
結成から10年目にして初のフルアルバムで、10年という期間は長かったけど、やっと自分達の1番好きな事、核の部分に気づけたと思っているよ。
Do you have a favorite musical or lyrical moment from the album?
The song 'Pure' is a song about youth and growing up in our own towns. It was really important to reflect that in the sound and lyrics. During the interlude of the song, there's a spoken part by our friend Ken who's been helping with the English lyrics for a while now. He was the singer of the band After Tonight, but we can definitely say we're influenced by After Tonight when it comes to how to approach lyrics and many other things. It honestly feels a little weird to say his band is an influence especially because Ken is a good friend, almost family to us at this point. Because of this, having him on the recording meant a lot to us and added more weight to the theme of the song which is 'nostalgia'. It also made this recording important to us personally.
We had many other songs that we wrote going into this album but the 11 on this record are the best of the best for us. The album includes new challenges for Castaway but at the same time, it's a very honest record. Reflecting on our roots as a band, but seeing how we evolved or refined them in the last 10 years.
Pureは僕らが小さかった頃を思い返して作った曲だから、歌詞、音楽的に大切な曲になってるよ。
この曲で声をいれてくれてるKenには歌詞の翻訳でずっとお世話になってるんだけど、彼が前にやっていたAfter Tonightというバンドには歌詞や考え方、
いろいろなことで影響うけてるね。Kenは友達なんだけど、それだけじゃなくて家族的な存在なのかな。
ここでのKenのパートは僕たちにとってとても思い出深く、ノスタルジーなパートになっていて彼のおかげでこの曲がより大事な曲に仕上がったよ。
ほかにフルアルバムに向けて世に出していない沢山のアイデアはあったんだけど、その中から自分達のベストを選んで制作に入ったよ。
結果自分達でも気に入っている11曲が出揃った。新しい事へのチャレンジももちろんだけど、今までの自分達のルーツをより研ぎ澄ます様に意識したかな。
I really like "Bottled Tears". Can you tell me about writing that song specifically?
This song is about having to leave someone that was important to me. That person had heavy family related issues and we used to have a lot of late night conversations of how they were struggling to get by day to day. I wrote this song because I considered myself a close friend to them but there was guilt inside me that I couldn't save them. It's a song of frustration on how to deal with a friend in a toxic yet complicated situation and just 'talking' or 'being there' can't always save them. I am bad with my words in person so instead I wrote this song for them. I personally put a lot of thought into the last part of the song.
この曲は大切な人と離れ離れになってしまった時の歌なんだ。
その人はあまり家庭環境が良くなくて、よく相談に乗ってたんだよ。
気付けば離れ離れになっていて、近くにいるはずなのに助けてあげられなかった悔しさがこの歌を作ったんだ。
俺は普段あまり感情を表に出すことが少ないんだけど、この曲はそれを直接的に伝わるような楽曲にしたよ。
最後のパートは特に大切なパートになってるよ。
You also recently announced a new tour. What can fans expect from the shows in terms of the set list? Do you have any surprises planned for your live show?
We always change up the setlist depending on the tour so I think people can expect something new and definitely fun. With the situation with Covid, it's hard to even play shows these days in Japan. Even if we get to play, we have to restrict how many people can come, the venues close earlier, and even if you are vaccinated people don't mosh, sing along, or stage dive. It makes sense but it's just a whole different scene and culture now. It means a lot and we appreciate everyone that comes to the show knowing that they can't experience it like they used to pre-Covid.
このツアーならではのセットリストになるだろうし、今まで観てくれてる人も楽しめるようなセトリになると思うよ。
ただ今の日本ではコロナの関係で、ライブをするのが難しくなってるんだ。
キャパの人数制限だったり営業時間の時短だったり、パンクシーンでもワクチンを打っていてもモッシュやダイブ、シンガロングは歓迎されないんだ。
本当はライブで皆んなに身体を動かして、歌って楽しんで欲しい思いがあるから
どこか寂しい気持ちもあるけど、それでも来てくれるファンに楽しんでもらえるような場を提供出来る様に意識はしてるよ。
こういう時にサポートしてくるみんなには本当に感謝しています。
Thanks for taking the time to answer the questions. Do you have anything else that you would like to add?
Thank you for this special opportunity! We really enjoyed answering these questions and thank you for the support! Would love to do it again!
貴重な機会をくれてありがとう!
こうやっていろんな人からサポートを受けながらバンドを続けていけて嬉しいです。
チェックしてくれてるみんなにも会いたいからコロナが落ち着いたら海外ツアーも行ってみたいと思っているよ。
今回は本当にありがとう!
Follow Castaway:
Follow Sound In The Signals: