Gwuak! - Sound In The Signals Interview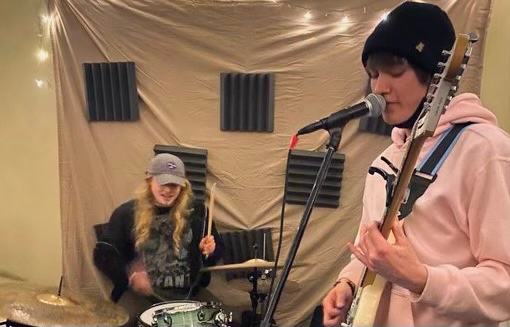 I recently had the opportunity to interview
Gwuak!
. We discussed the two year anniversary of their self-titled release, their process for writing new music, why they are "
feeling more confident about the new songs
" than before, and more. Check it out below.
First, thanks for the interview.
Of course!! This is sick.
You recently celebrated the two year anniversary of the Self-Titled EP. What were some of your favorite moments from writing, recording, and releasing it?
Some of my favorite moments were a mix of the release and the writing process. It had received a greater response than I could've ever imagined. They were just silly songs I wrote in my bedroom.
You released a cassette for that EP. Is there any chance that you'll release more cassettes or maybe a vinyl pressing for the anniversary?
Kit and I have actually talked about the reality of making this happen. We plan to re-record the EP at some point in the future, and run that on vinyls as an anniversary special sort of deal.
I saw that you're hoping to release new music this year. How far along in the writing and recording process are you?
We are a decent ways through the writing process, about 80%. As long as covid doesn't get in the way we plan to go record sometime later this year, and hopefully plan a release towards the end of the year.
How will the new music sound stylistically? How do you think you've grown in songwriting over these last couple of years?
The new songs share the same sound as the first EP. I feel that I've progressed as a guitar player, becoming more creative and less critical/worried about how it might be perceived. I'm feeling more confident about the new songs than I ever have with something that I have written.
Do you have a new song that you're most excited for people to hear? Can you tell us a bit about it and/or about what fans can expect from the new music?
On the tour we just went on with guitar fight, I threw an unreleased song on the setlist that I love. It's called "pomegranate" and is very upbeat, with lyrics about picking pomegranates for the winter time and tappy guitar riffs. In my opinion, it's a great song that showcases the sound of gwuak!.
Thanks for taking the time to answer the questions. Do you have anything else that you would like to add?
No problem, thanks for havin interest in doing an interview. :)
Follow Gwuak!:
Follow Sound In The Signals: