Not Freshmen - Sound In The Signals Interview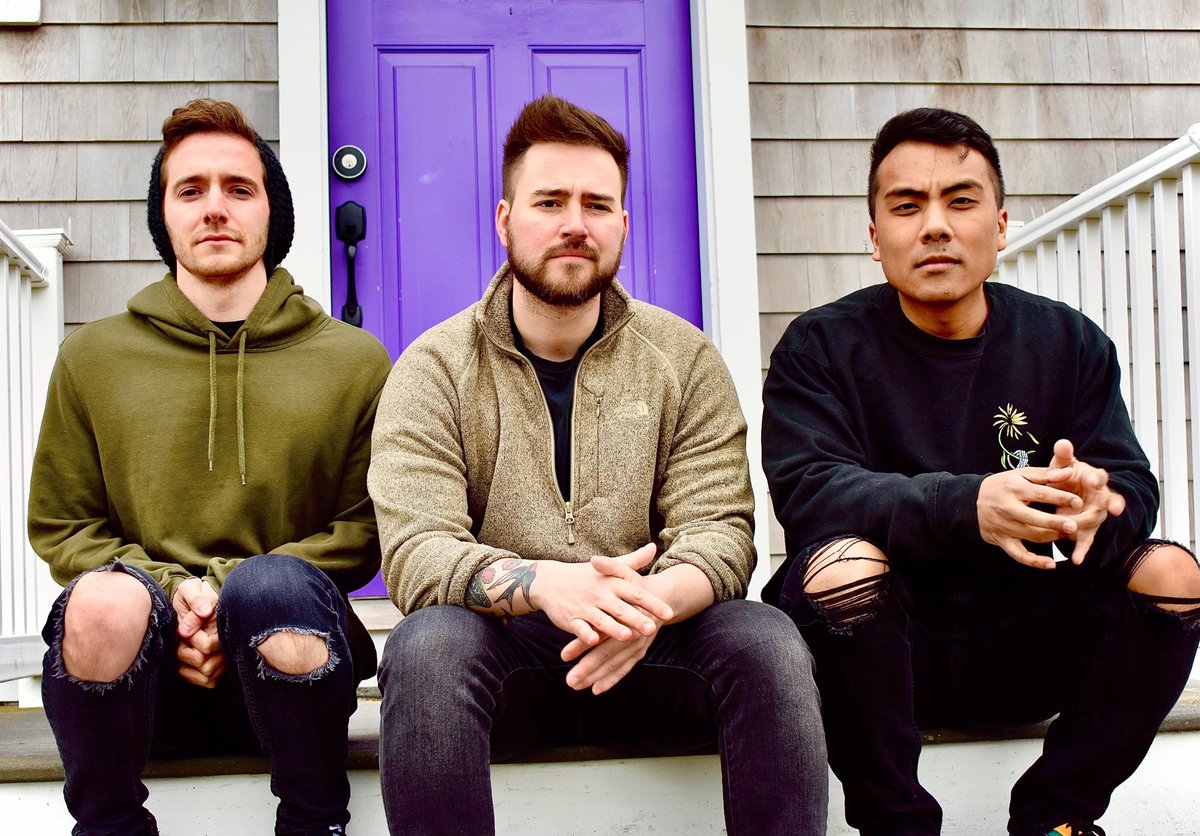 I recently had the opportunity to interview Not Freshmen. We discussed how they came up with their band name, how they connect over pop-punk music, writing and recording new song, "Apart", creating the "big ending" of the song, the meaning behind the artwork, what's next for the band, and more. Check it out below.
Can you tell me how you got together and formed the band for those who may be unfamiliar? How did you initially become interested in music?
We became instant buds when we met in college. Then, after freshmen year, we realized that "Hey, we aren't freshmen anymore. We should start a band called Not Freshmen." – And the rest is history.
We all became interested in music in our own ways, but we all had a mutual interest for the pop punk genre. Bands like Blink-182, Modern Baseball, The Wonder Years, and The Story So Far all had an energy that we loved.
You recently released your new song "Apart". Can you tell me about the writing and recording process for the song?
This song went through a long process. Nick initially wrote the lyrics about two years ago in response to a breakup; he wrote to a guitar track Chris made. At the time, the song was a lot less upbeat. Through jams with Joe, the lyrics were refined, and the melody changed. Two years later, we got together to record the song, but we realized that we wanted "Apart" to have a brighter, and more 'jump around' feel to it. Chris had recorded a few demo tracks prior to our recording session, and we found one that worked perfectly. From there, everything changed but in the best possible way. We worked with a bunch of different vocal tracks, guitar melodies, and a driving drum beat to create the version of "Apart" you hear today.
Do you have a favorite lyrical or musical moment from the song?
We are really into making big endings for our songs. I guess you could call us 'big ending guys'. "Apart" is another example of that. During the last chorus, there are background lyrics that repeat the lines, "You found nothing/ He's not something/ You're still running/ I'm not bluffing." It's a bit aggressive, and pretty blunt but the tone is enthusiastic. Something about it just feels right; just like our friendship :).
I really like the artwork for the single. Who came up with the concept for and designed it? What is the meaning behind it?
Chris's girlfriend, Lulu Von Elm, (who he loves very much) designed the artwork based off a few ideas. The two chrysanthemums and their colors loosely represent two relationships. Instead of a vase, we decided to place them in a skull because what's more pop punk than that, y'know?
What's coming up for the band for the remainder of the year and into 2022?
For the reminder of the year and 2022 we plan to release the rest of the album titled, I liked you more in April along with some music videos, play some live shows, and do a bunch of ollies over things.
Do you have anything else you would like to add?
We want to thank Sound In The Signals, and everyone who has supported us by listening to our music. If you haven't, check out us out on all streaming platforms and on our socials!
Follow Not Freshmen:
Follow Sound In The Signals: