Grayson Jenkins - Sound In The Signals Interview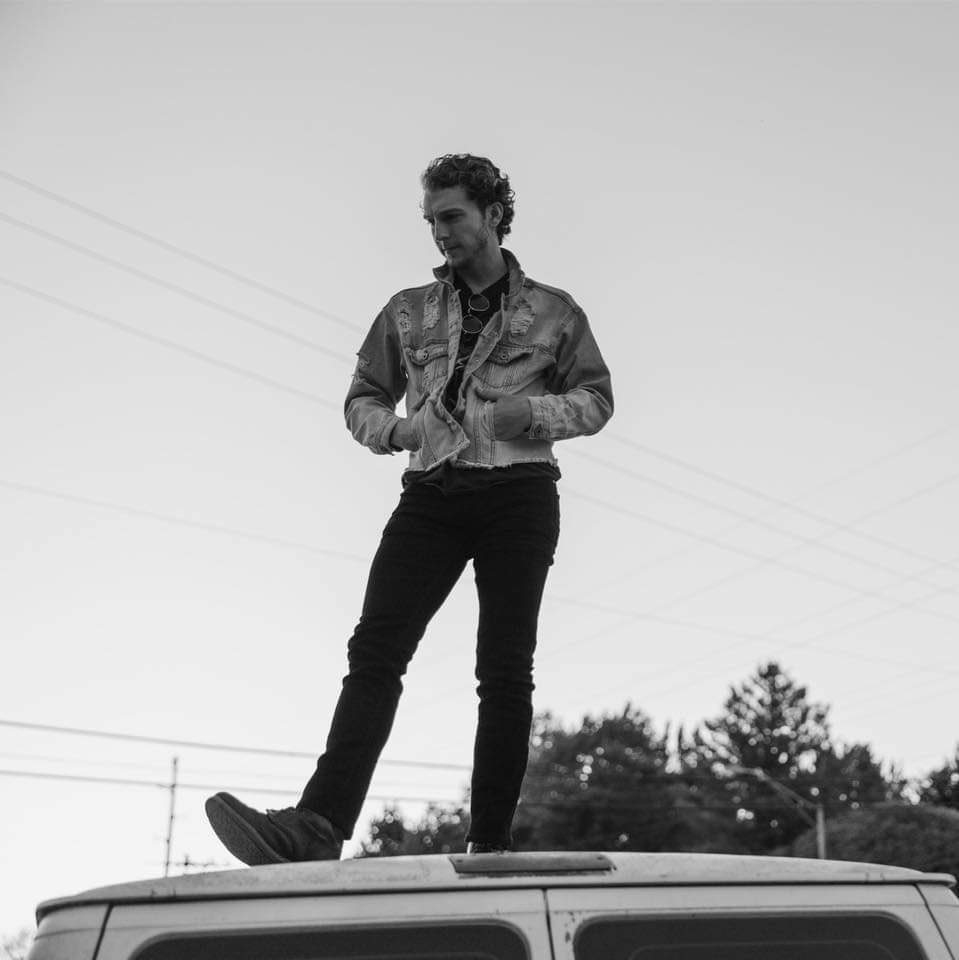 I recently had the opportunity to interview Grayson Jenkins. We discussed his journey to music, the writing and recording process for new album, 'Turning Tides', a favorite moment from recording the album, pressing it on vinyl, recording a Gateway Session, how the pandemic has impacted him, and more. Check it out below.
First, thanks for the interview.
Thanks for having me.
Can you tell me how you started writing and playing music for those who may be unfamiliar? How did you initially become interested in music?
I was a late-comer to playing music and writing. I got a guitar when I was 14, but that didn't stick. It wasn't until I went to college that I really took to guitar and singing, around 20 years old. After about a year of learning covers and playing with friends, I started writing and never looked back.
I got my start playing in bars around Lexington, KY. My set was primarily covers with a few originals sneaking in at times. As folks started reacting to and requesting my songs, I jumped full-on in the original music.
I wish I'd started pursuing my own music earlier, but hindsight is always 20/20. I'm happy to be where I'm at now.
Your album, 'Turning Tides' came out this year. Can you tell me more about the writing and recording process for it?
It was a long process to get this record out. I started writing the songs that became this album in 2018 and began recording in 2019. We finished the record in early 2020 and planned to put it out that year. When Covid hit, I paused my release plans and revisited the mixes and masters.
I'm glad to have had the extra time to build the album release. At this point, over three years after starting the album, I'm just glad it's out. I hope it never takes that long again, but I learned a ton throughout the process that I'll bring to other projects.
Do you have a favorite moment from recording the album?
Honestly, recording the title track was one of my favorite moments. I had just written "Turning Tides" before we went in the studio and didn't know if we'd have time to get to it. It was the last song we recorded and was totally different than everything else. I think everyone was really loose and got more creative because there was no pressure. Over time, the song kept growing on me and I built the album concept around it.
I saw that the vinyl pressing for the album was recently finished. What can fans expect in terms of packaging and/or is there anything special for the vinyl version?
It's nothing too fancy. I opted to just do black vinyl because some folks told me it sounds better. I don't know if that's true, but I love the classic look of my vinyl design package.
My friend, Bryant Hawkins, put together the design and nailed the 70's country/rock vibe. I like that the record can blend right in with all of my old records from Willie, Kris, and the like.
You recently performed "Low Down Lady" for a Gateway Session. What went into making that session?
We picked five songs for that session and "Low Down Lady" is just a fun one to jam on. Ryan Allen, who co-wrote that song, played piano on the session and I wanted to make sure we had that song on the list.
That session was recorded at Gateway Regional Arts Center in Mount Sterling, KY. It's a beautiful space with an insane amount of reverb. I had it earmarked for something like those sessions since I first stepped foot in the place back in 2018.
You've been playing some shows. How has it been going and has the pandemic impacted any aspects of your live show?
I think a lot of folks would agree that 2021 has been just as hard, if not harder, than 2020. Last year, we knew what to expect after a month or so. This year, it's been so back and forth with cancellations that it's hard to know what to do.
The pandemic certainly impacted my shows. It's taken a bit to get my voice back to performance strength. I was singing at home but that's way different than trying to sing with a band or in a loud venue. My confidence suffered, too. There was so much time off that you start asking yourself if you're good enough or still have the juice to get up to pour your heart out.
I know I'm not alone in those thoughts and that helps. I'm taking my time getting back and just trying to enjoy all the moments I do get on stage.
Thanks for taking the time to answer the questions. Do you have anything else that you would like to add?
I appreciate you all supporting independent music and taking the time for an interview! If folks need more info on me, or want to see a show, they can find everything at
graysonjenkins.com
. Cheers, and be well.
Follow Grayson Jenkins:
Follow Sound In The Signals: