Mike Herrera (MxPx) - Sound In The Signals Interview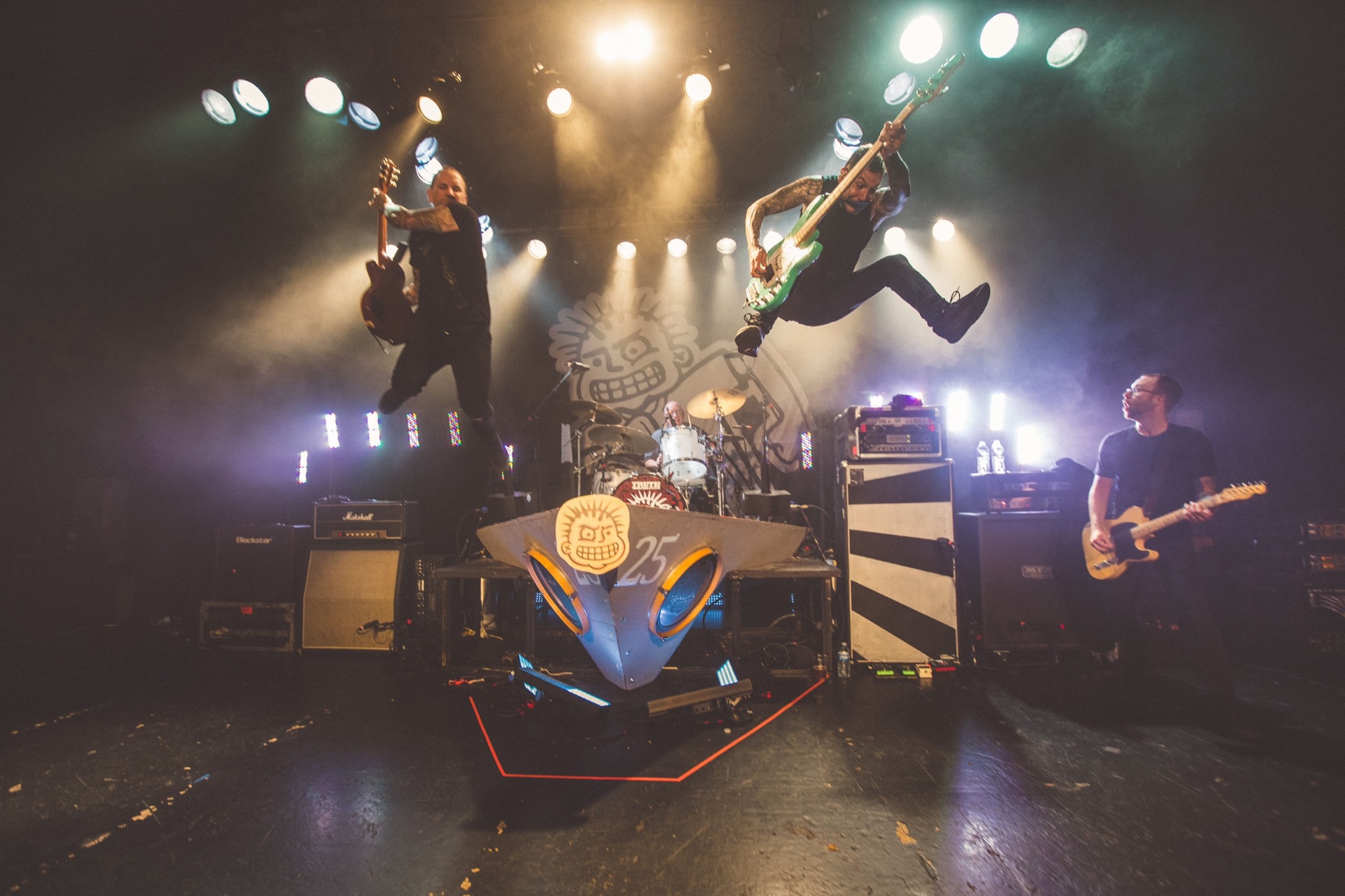 I recently had the opportunity to interview
Mike Herrera
of MxPx ahead of the release of the bands's new song, "Say Yes", which is out today. We discussed writing the new song, collaborating with Kalie Wolfe of RIVALS, his favorite lyrical and musical moment from the song, his creativity process, the possibility of more vinyl releases, what's in the future for MxPx, and more. Check it out below.
First, thanks for the interview.
You're welcome. And thank you.
Your new song, "Say Yes," comes out on July 23rd and features Kalie Wolfe of RIVALS. How did the song come together? Can you tell us more about writing this song?
I wrote the song just sitting around and came up with the idea of just taking that leap into the unknown. In this case, it's about the early days of dating my now-wife. The song depicts the very real possibility of being rejected, but it also has parallel themes running through it. It's about not being too scared to take a chance that could end in full-on failure, but on the flip side, if you don't take that swing, you won't ever have that chance to knock it out of the park.
How did it work out for Kalie to be on the song and what do you think she brought to it?
Kalie's in a band called Rivals, and both our bands work with some of the same peeps. However, Kalie really took this song to another dimension with her powerhouse performance. It's really cool to see what is possible with collabs.
Do you have a favorite musical or lyrical moment from the song?
I love the significant change on the bridge where the song lifts up to another level. But, the lyrics are so simple and meta. "If nothing lasts forever, then let's do nothing together" Get it?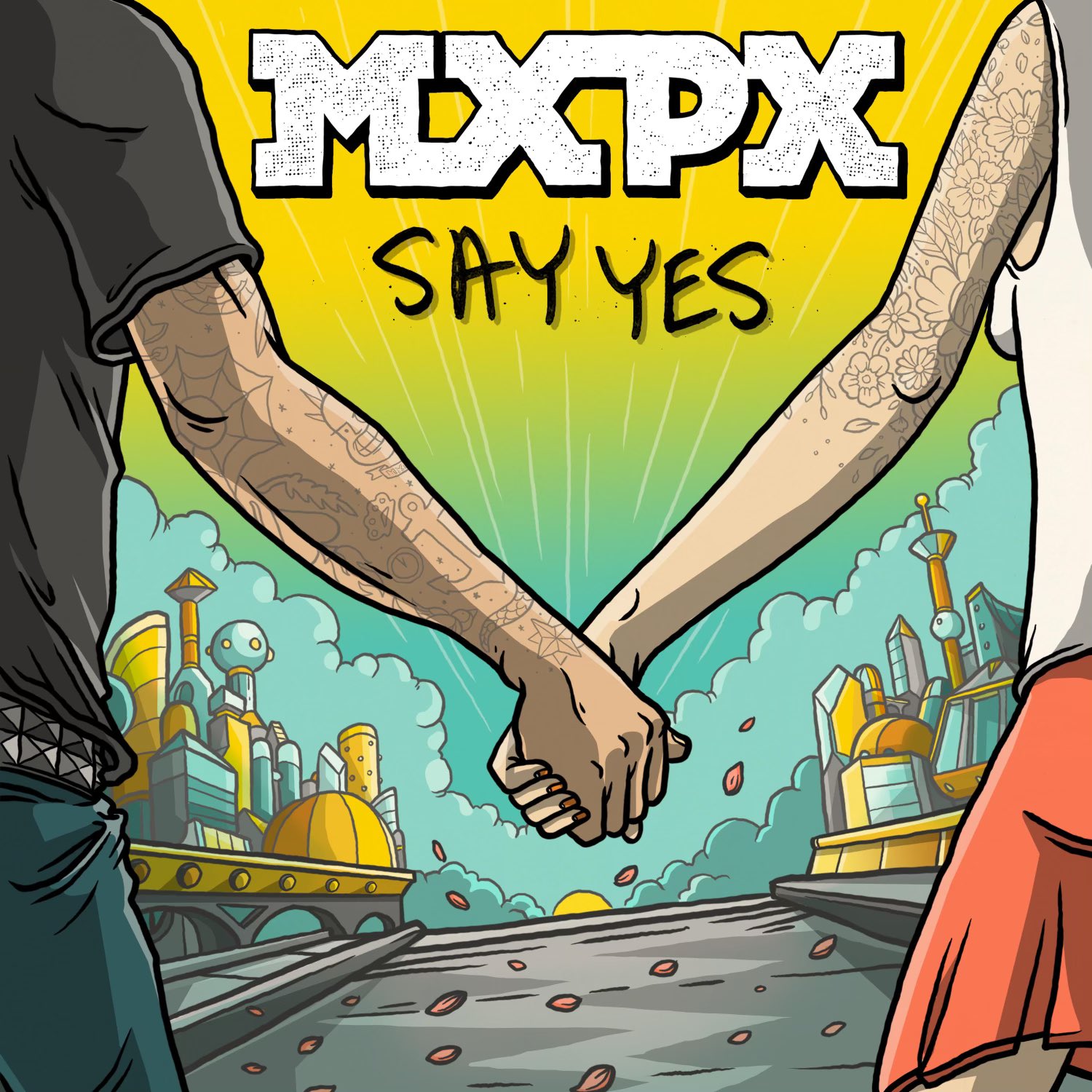 "I have a fond memory of my brother and I burning a CD for my family's yearly boat trip to Laughlin, NV. On that CD contained an MXPX song. If you would've told 8-year-old me that I'd be featuring on an MXPX song I'd probably call you a liar." -
Kalie Wolfe, RIVALS
MxPx has been really active during the entire pandemic with live streams, vinyl releases, and single releases. What's inspired you to be so productive during this time?
Creativity comes and goes in spurts, and when there's less going on for touring bands out on the road, that gave us the time and space to go back and build and rebuild our systems. As a creative, songwriter, and music maker, it was just what I needed to get uber-productive. Timing-wise, I just write when I can, which comes and goes but again, if you are too busy to sit down and write, the songs aren't going to write themselves. So I have to actively make myself as bored as I can, which is nearly impossible. I'm never bored!
The vinyl boxset sold out pretty fast and people are wondering if you'll do a repress of that or if you'll release the single LPs available by themselves. Is there any chance that will happen?
There's always a chance of anything happening, now, isn't there? Ha... I'm so happy to have these box sets as part of the MxPx catalog releases. We'll see about the rest after getting the box sets delivered out to everyone who ordered one.
With MxPx being around for 30 years and the band really seeming to have this new energy over the last couple of years what do you think the future holds for the band? What are some things you'd still like to accomplish?
We're going to keep making music and releasing some of our best material to date. So I'll be writing and recording, and we'll get back out on the road when the time is right.
But, until someday in the hopefully very distant future, one thing is for sure... our wheels will always keep on turning, and our candle is still bright and burning. Thanks for listening!
Thanks for taking the time to answer the questions. Do you have anything else that you would like to add?
Go listen and add our new song, Say Yes to your music collection now!
Follow MxPx:
Follow Sound In The Signals: