Wolfpen Branch - Sound In The Signals Interview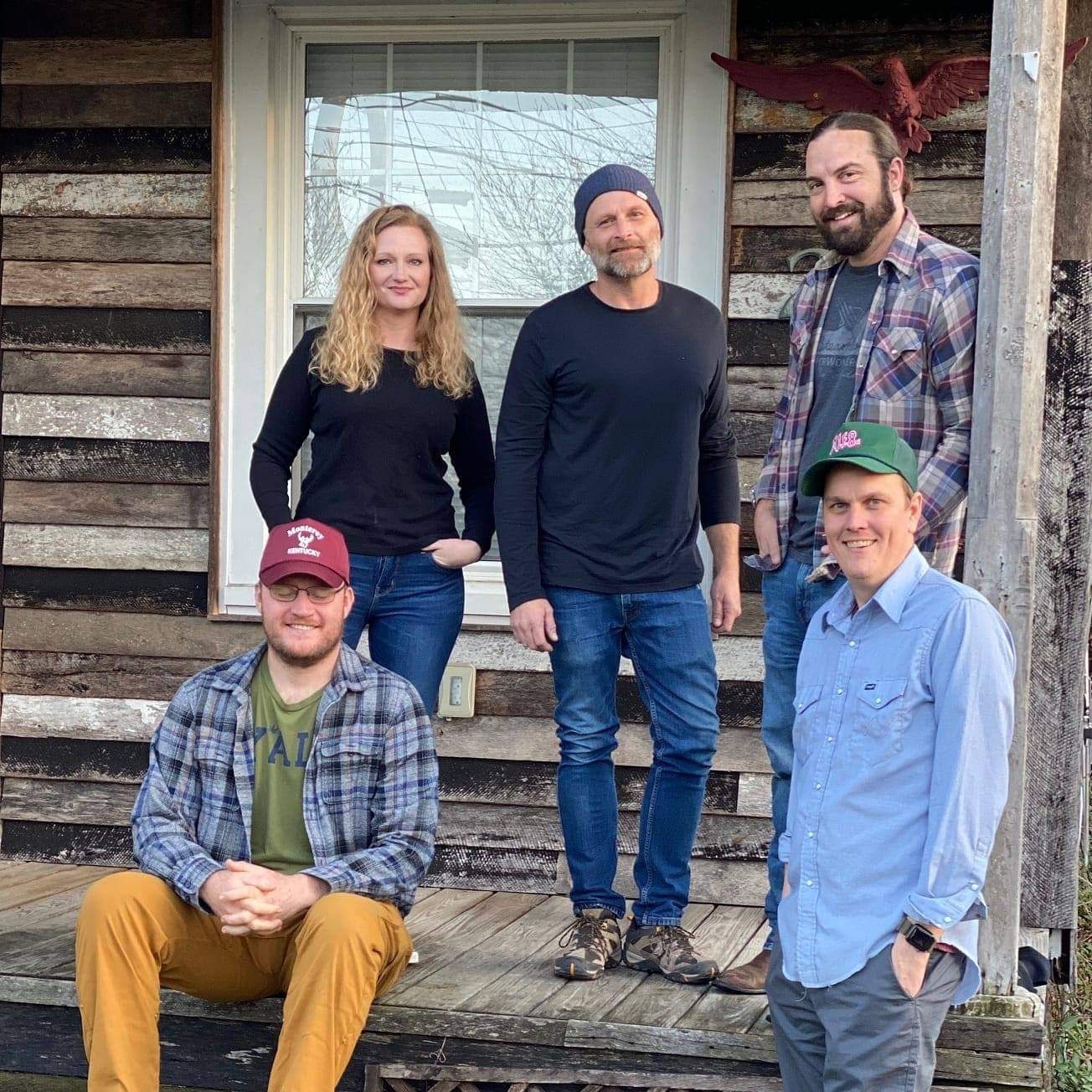 I recently had the opportunity to interview Arthur Hancock of
Wolfpen Branch
. We discussed their upcoming song, "Nary", what the first day of recording as a band was like, trying to capture a live sound while recording, the possibility of performing new songs at Black Mountain Jamboree, other summer festival and recording plans, and more. Check it out below.
You recently announced your new song, "Nary" that will be out June 4th. What can you tell me about the writing and recording process?
Nary was written by Chris Shouse our mandolin player and we enjoyed getting together as a group and working up the tune. The fiddle and banjo really set it off as well as Chris' singing. I really enjoy singing with the trio on the tune with Aaron Bibelhauser singing baritone. We recorded at Rickey Wasson's studio in Clay City, Kentucky and it was the first day of recording we had ever done as a band. Rickey has a great studio and is great to work with.
Did you try anything new in the studio this time around?
We used live lead vocal tracks then tried to keep the dubbing to a minimum. Adding on the trio harmonies. We wanted to try and get as much of a live feel as possible.
I like the song's artwork. What is the image from that you used and what made you want to pick it?
Our friend Sarah Gillum from Lexington put it together for us. She's great and does a lot of work for The Burl which is our favorite venue I'm Lexington. The song's imagery landed to the graphic. We gave her creative freedom to listen to the tracks we recorded and to come up with what she wanted and we dig what she did.
You're playing 'Black Mountain Jamboree' in June as well. How did it work out for you to play? Who are you excited to see?
We are excited to hang for the weekend and support Hidden Ridge Camping and Black Mountain Management. A few of us have played shows for John Smithwick before and he's doing great things for music on Lake Cumberland. The lineup is eclectic and fun and it's nice to be the only grassy band on the bill. Tickets are about gone but they will be releasing some day tickets.
Do you have anything special planned for your performance?
Every time we play we try to just relax and have fun. So we will certainly try to bring good energy and hope to bust some new tunes we've been rehearsing.
You're playing some other festivals this summer. What are you most looking forward to about the upcoming festivals and the opportunity to get back out there for live shows?
We are really looking forward to ROMP. It is a great festival and the lineup is always enjoyable as a musicians to see friends and hear great music. Also we just announced a show supporting Town Mountain at Laurel Cove Amphitheater in Bell County. The Kentucky Music scene is thriving and we appreciate the support and the opportunity to get out and play live. We will also be supporting Cole Chaney some this summer and if you haven't heard his new record you should check it out.
What's next for the band?
We plan to finish recording more material and to put out a full length release hopefully this year. We have a good schedule of fun events through the summer so we plan to keep working on the music and to put on some fun shows. We are all just grateful to get to play with each other and enjoy it each time we step on stage.
Thanks for taking the time to answer the questions. Do you have anything else that you would like to add?
We hope new listeners will enjoy our music and give us a follow. We are just scratching the surface.
Follow Wolfpen Branch:
Follow Sound In The Signals: